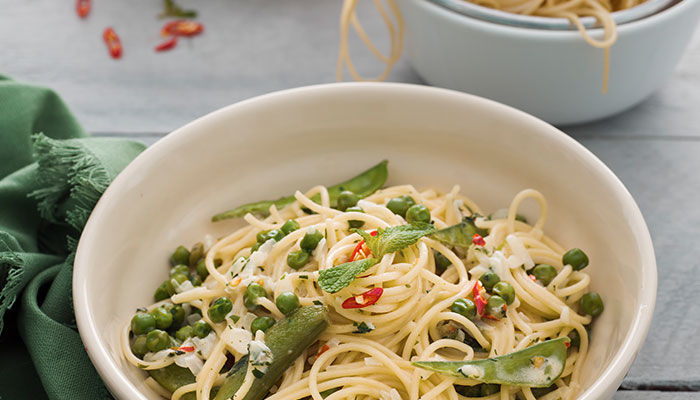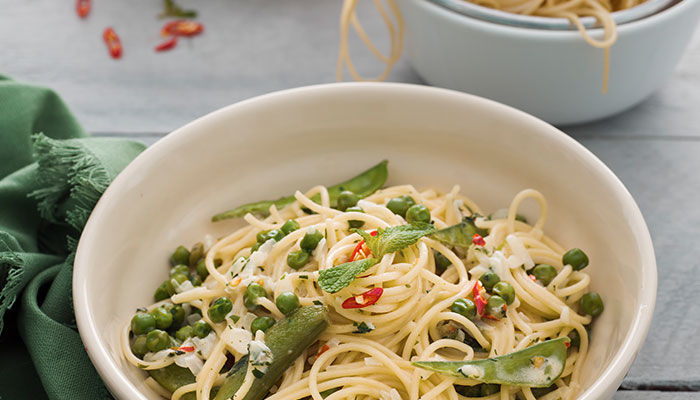 Creamy Pea and Mint Spaghetti
Freezer staples and pantry standbys are given a starring role in this light and summery recipe. Bursting with colour and flavour, our creamy pea and mint spaghetti is as elegant looking as it is easy to put together. A generous final dusting of parmesan just before serving makes this meal difficult to resist.
Goody Kitchen
Recipe by: Goody Kitchen
1

Boil spaghetti according to instructions till al dente; drain.

2

In salted boiling water, blanch the peas for 2 minutes. Drain and wash with cold water to stop the cooking process.

3

In a pan, heat olive oil and add the onion and garlic; sauté till the onions become translucent. Add the cream, red pepper flakes and season with salt and pepper. Bring to a simmer and add the parmesan cheese. Stir in the cooked spaghetti, blanched peas and chopped herbs. If the sauce appears thick, you can thin it down with water. Garnish with extra parmesan cheese and chopped chili.
%comment%
2 Replies
reply
Thank you, your comment is under review and will be posted as soon as approved
Lunch
Italian, "main dish", Pasta, Spaghetti