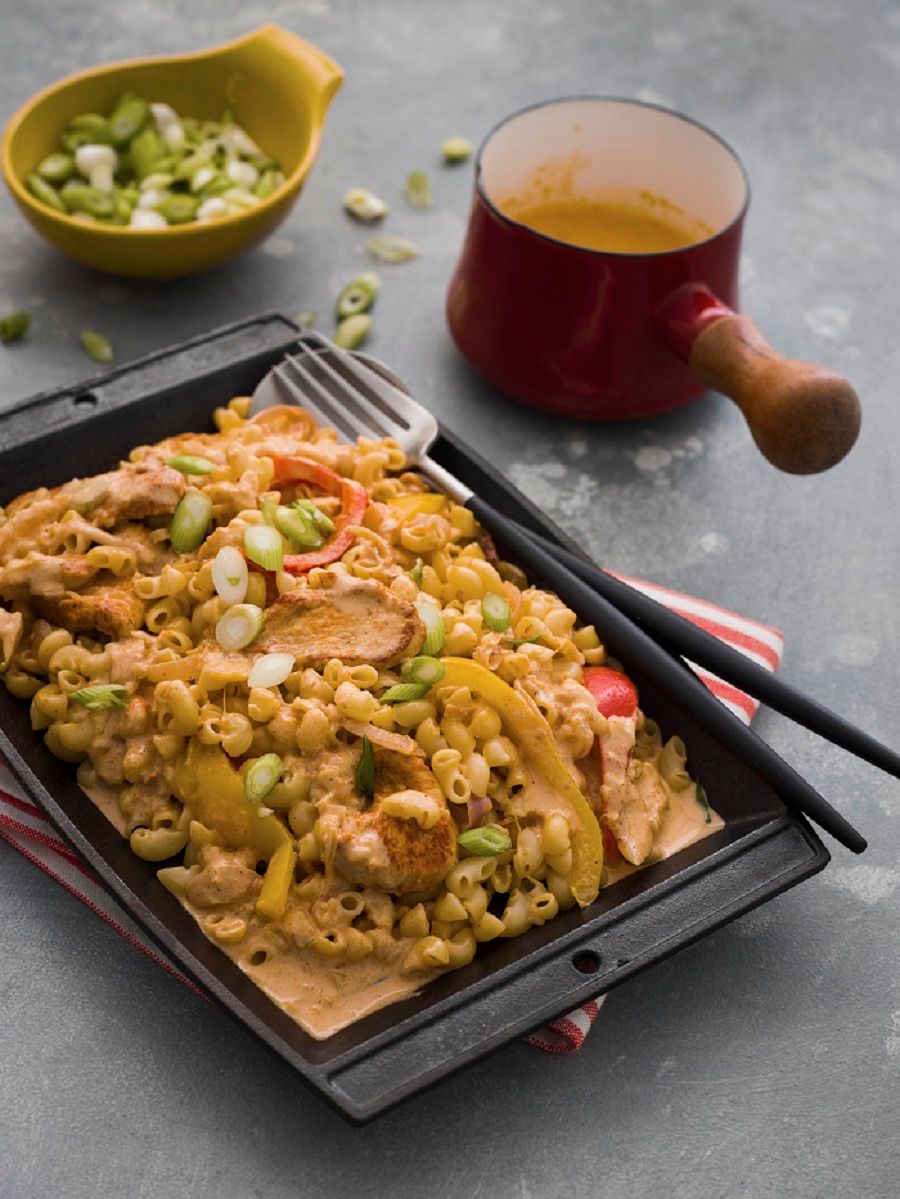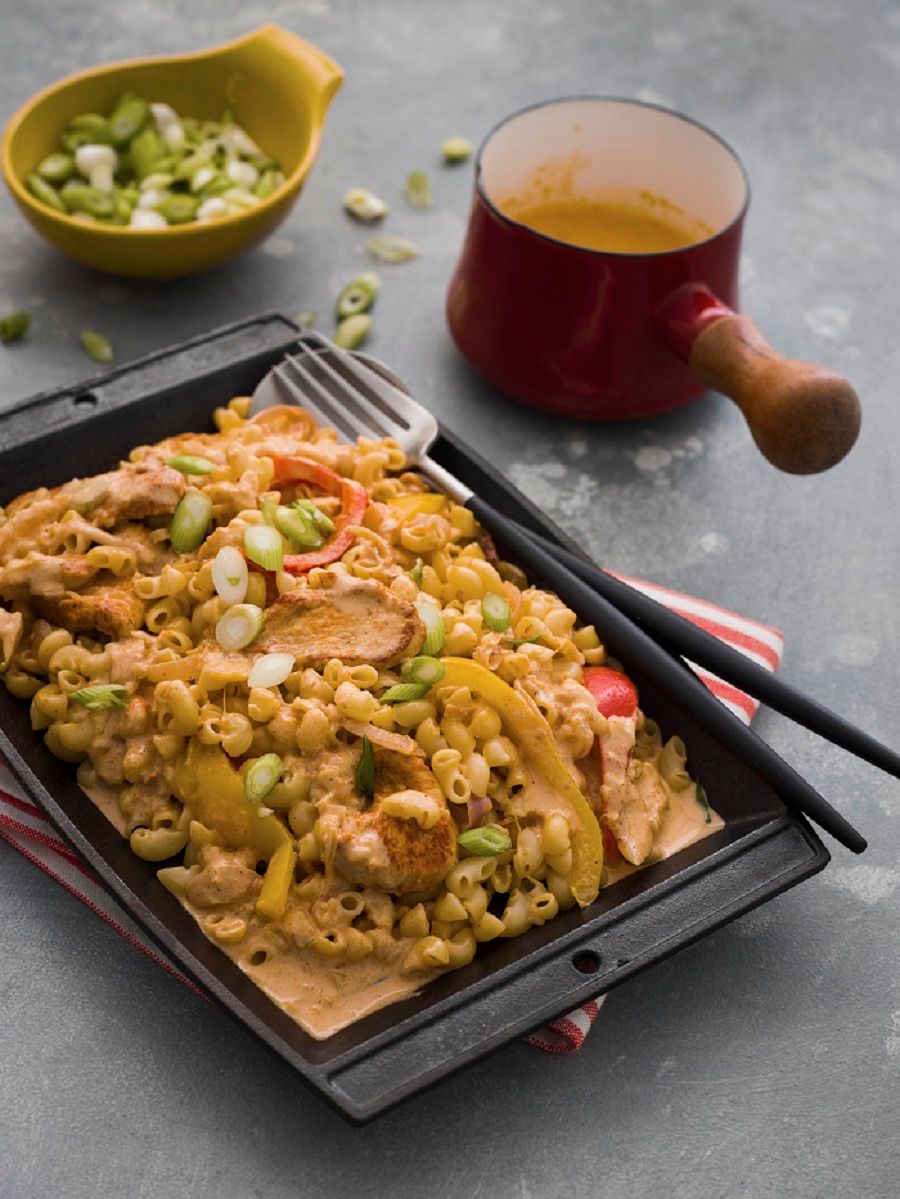 Cajun Chicken and Macaroni Pasta
A great recipe, use it as a main dish for lunch and enjoy the Cajun Chicken and Macaroni Pasta with your loved ones.....
Goody Kitchen
Recipe by: Goody Kitchen
1

Cook the macaroni according to package instructions.

2

Drain, toss in 1 tbsp olive oil and set aside.

3

Marinate the chicken in Cajun seasoning, and season with sea salt and pepper.

4

Heat olive oil in a skillet and sauté the chicken until cooked through.

5

Set aside. Add more oil to the skillet if needed.

6

Add the vegetables and garlic and sauté for a minute.

7

Add the cream, parmesan cheese and cream cheese.

8

Bring to a boil and then reduce to simmer.

9

Add the paprika and extra Cajun seasoning if needed.

10

Check the seasoning and garnish with spring onions.
%comment%
2 Replies
reply
Thank you, your comment is under review and will be posted as soon as approved
Brunch
American, Elbow, Pasta