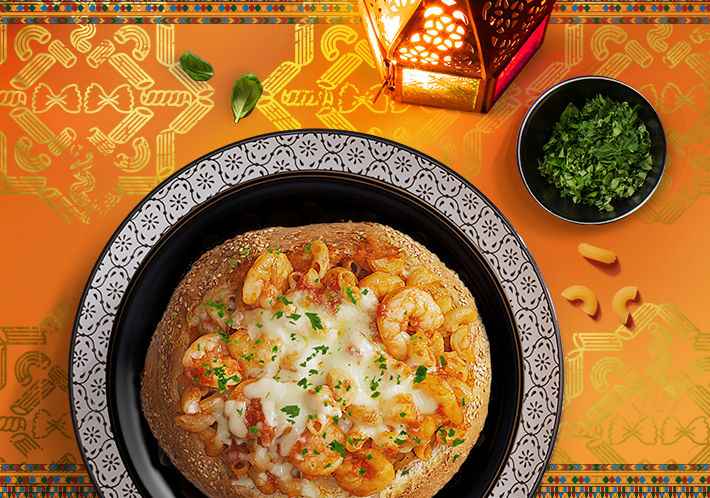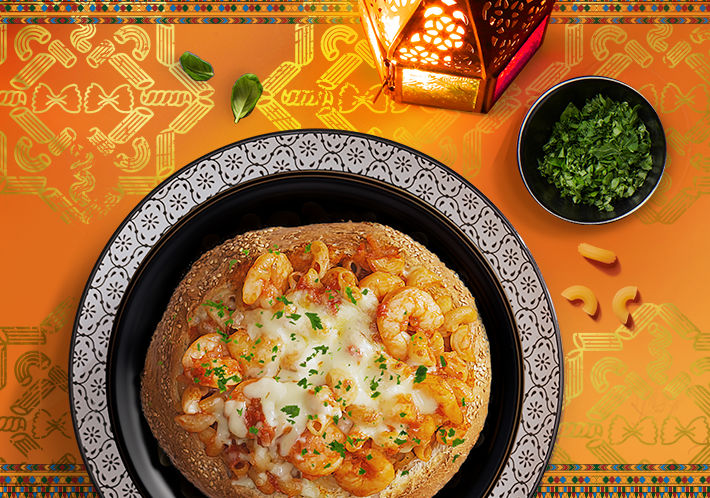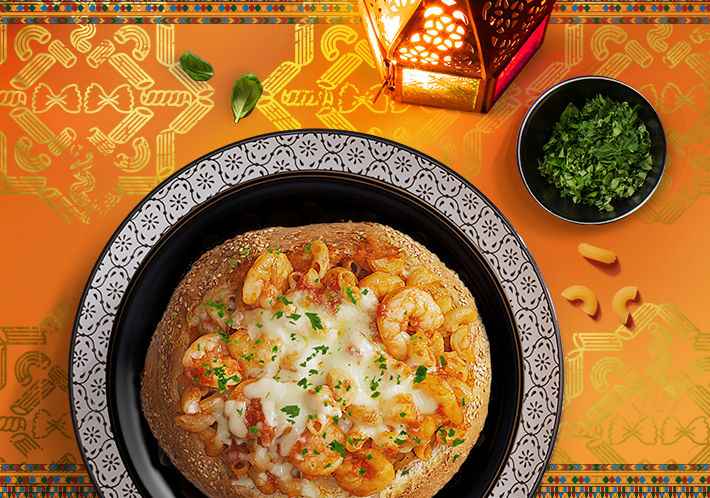 Maflak Al Hessawi Shrimp Pasta
A hearty meal, warm and delicious infused with the flavors of Sharkiya that will make you look like a culinary chef.
Pastapedia
Recipe by: Pastapedia
1

Boil salted water and boil pasta for 6 minutes. Drain and set aside.

2

Meanwhile, heat oil in a non-stick skilletl Then, add onion and stir for 1 min. Add garlic, ginger, chili and stir for another minute. Add shrimps and stir until shrimps change color. Add tomato sauce, season with salt and pepper, and cook for another 3 minutes.

3

Add pasta to shrimp and stir.

4

Cutthe top of the bread and empty the middle leaving only the crust to create a bowl. Place the pasta and shrimps inside the bread and top with mozzarella cheese.

5

Heat the oven to 180 degrees. Place the bread on a tray and bake for 5-7 minutes until the cheese melts and is golden on top. Garnish with coriander and serve immediately.
%comment%
2 Replies
reply
Thank you, your comment is under review and will be posted as soon as approved
Dinner
Hessawi, Maflak, Pasta, Shrimp