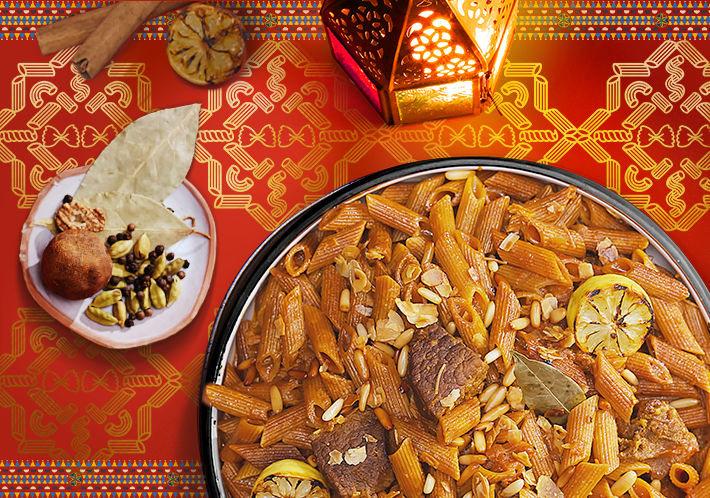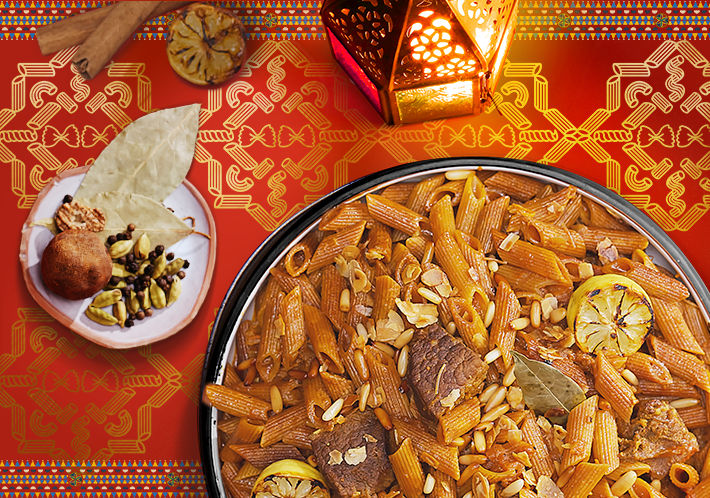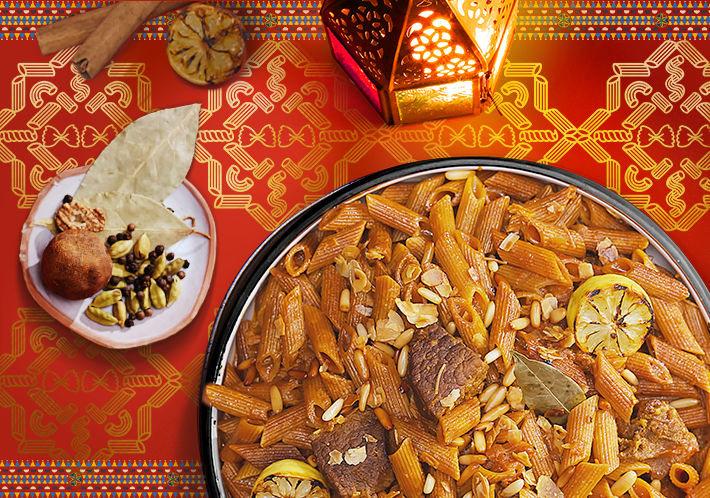 Pasta Meat Kabsa
How do you make a good dish great? You add pasta! Try this Najd Inspired Kabsa pasta with its rich flavors and delicious spices.
Pastapedia
Recipe by: Pastapedia
1

Heat oil in a large pot over high heat. Add onion, garlic, and spices. Cook until softened. Then, add lamb. Sear until browned all over.

2

Add tomato cubes and juice, orange zest and 3 cups of boiling water. Let simmer over low heat for 1 hour or until lamb is cooked through and fork tender.

3

Heat remaining oil in a large skillet over medium-high heat. Add pre-cooked pasta, and stir for about 5 minutes or until lightly golden all over.

4

Add fried pasta to the lamb pot. Reduce heat and let cook for 8 minutes, stirring occasionally until pasta is cooked through.

5

Season with salt and pepper, and serve garnished with fried nuts and a sprinkle of fresh parsley.
%comment%
2 Replies
reply
Thank you, your comment is under review and will be posted as soon as approved
Dinner
Kabsa, meat, Pasta