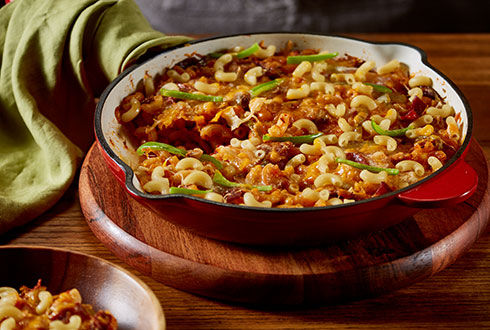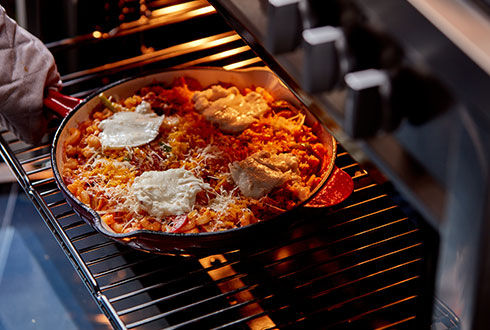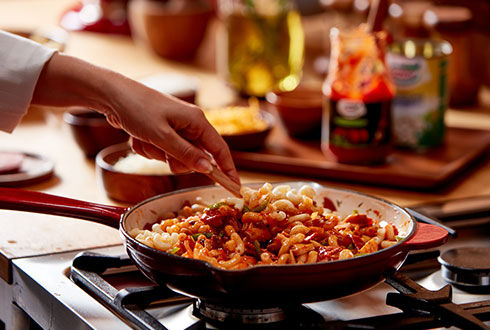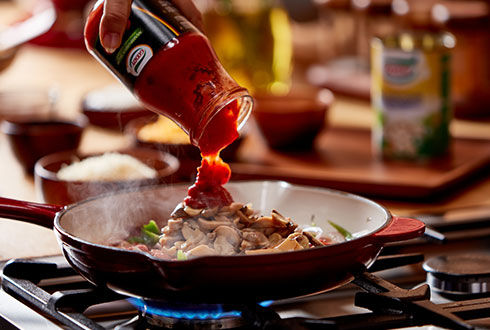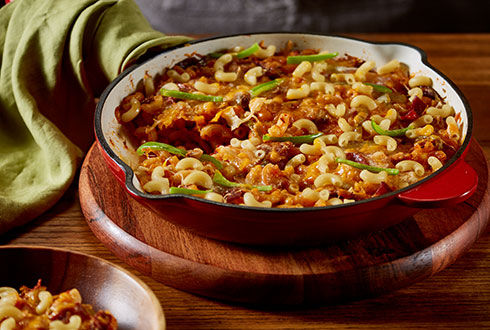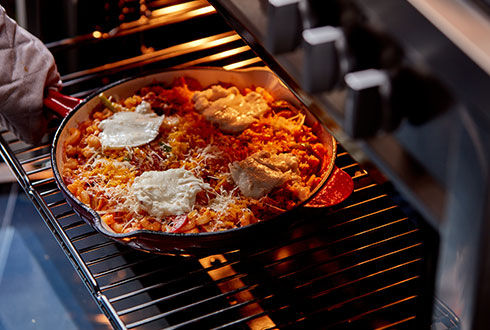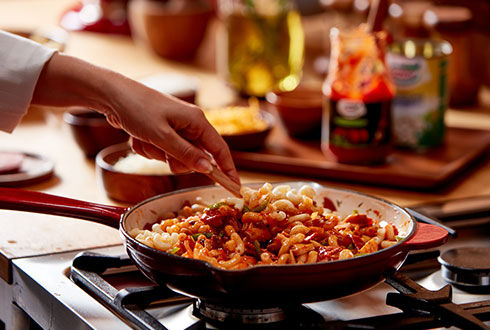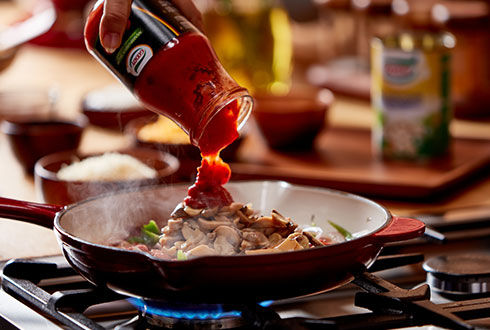 Elbow pasta pizza casserole
Love pizza? Love pasta? Next time you find yourself torn between the two, look no further: this fusion of Italian favourites delivers the best of both worlds. Our large elbow pizza casserole recipe takes all the best things about pizza – the melting cheese, the punchy flavours, the crispy edges – and serves them up in comforting, pasta bake form.

Goody Kitchen
Recipe by: Goody Kitchen
1

Cook the pasta until al dente; 2 minutes less than the instructions on the packet.

2

In a large frying pan, heat the oil. Sauté the onions peppers, mushrooms and pepperoni.

3

Add the tomato sauce, thyme, salt and pepper and let it simmer for 5 minutes.

4

Add the cooked pasta to the sauce and stir.

5

Put all the ingredients in an oven dish. Cut the fresh mozzarella into 12 pieces and place in the pasta mix. Sprinkle the cheddar and Parmesan on top.

6

Place the dish in a preheated oven at 180oC for 25 minutes or until golden.

7

Sprinkle chili flakes on top and serve.

%comment%
2 Replies
reply
Thank you, your comment is under review and will be posted as soon as approved
Dinner
Casserole, Elbow, Italian, Napoletana, Pasta, Pizza, Sauce, "side dishes"