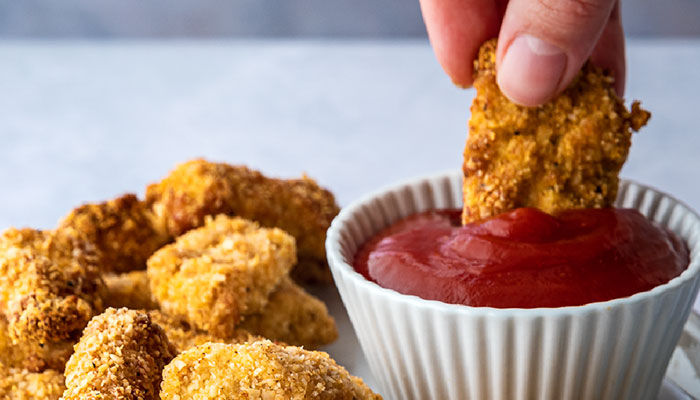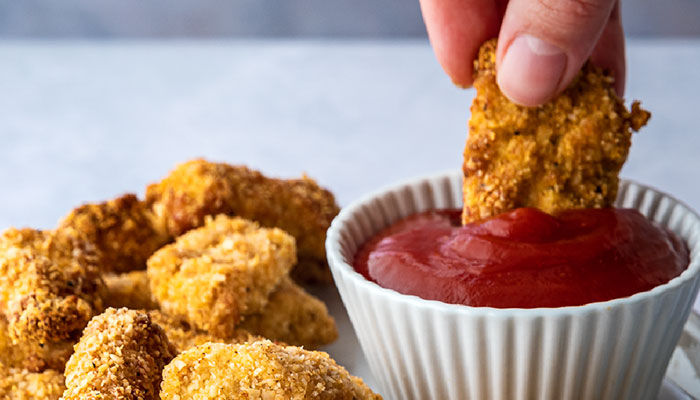 Almond Flour Chicken Nuggets
You can feel seriously good about serving these homemade baked almond flour chicken nuggets to your little ones. The combination of crisp, golden almond flour coating and tender chicken makes this recipe a real winner– for best results, offer with a dipping sauce made from Goody Mayonnaise and Goody Ketchup.
Goody Kitchen
Recipe by: Goody Kitchen
1

Preheat the oven to 180°C. Set a cooling rack over an oven tray – this will help the nuggets to stay crisp.

2

Dice the chicken breasts into bite-sized pieces.

3

Whisk the egg with the salt in a shallow bowl. Combine the almond flour and paprika in a shallow bowl.

4

Dip the chicken pieces in the egg mixture, then immediately place into the almond flour mixture and make sure they are well coated. Arrange on onto the cooling rack. Repeat until all pieces are coated.

5

Place into the oven and bake for 15 minutes, turning over halfway through. Serve with ketchup for dipping.
%comment%
2 Replies
reply
Thank you, your comment is under review and will be posted as soon as approved
Lunch
American, appetizer, chickens, grilled