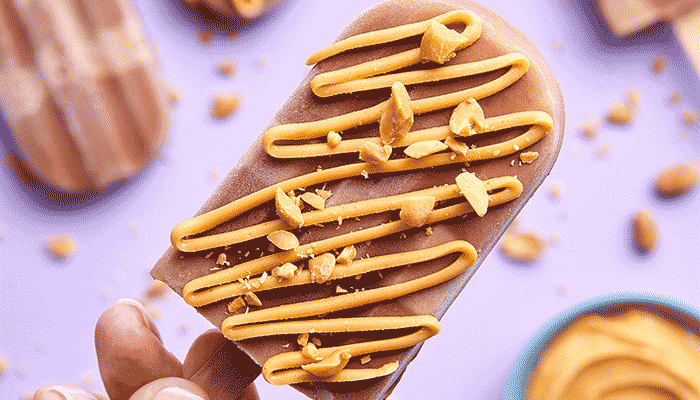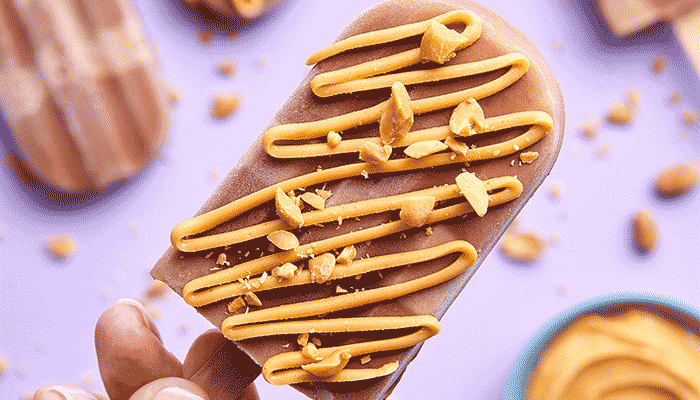 Creamy Peanut Butter Ice Cream
These peanut butter & banana popsicles by Goody are sweet & refreshing! Made with only 5 healthy ingredients, they'll keep you cool without weighing you down, and are the perfect summer treat for the whole family.
Goody Kitchen
Recipe by: Goody Kitchen
1

Blend all ingredients except the peanut butter on high speed in a blender. Taste the mixture and add more honey if desired. (Keep in mind that the ice cream will become less sweet after freezing.)
Divide the mixture into two parts - mix dark chocolate peanut butter into one part and mix white chocolate peanut butter into the other part.

2

Pour the blended mixture into ice cream molds, leaving a small space at the top of each mold for expansion. Freeze for at least 6 hours.

3

Allow the ice cream to sit at room temperature for 5 minutes before removing from the molds. Garnish with chocolate and crushed peanuts and enjoy!
%comment%
2 Replies
reply
Thank you, your comment is under review and will be posted as soon as approved