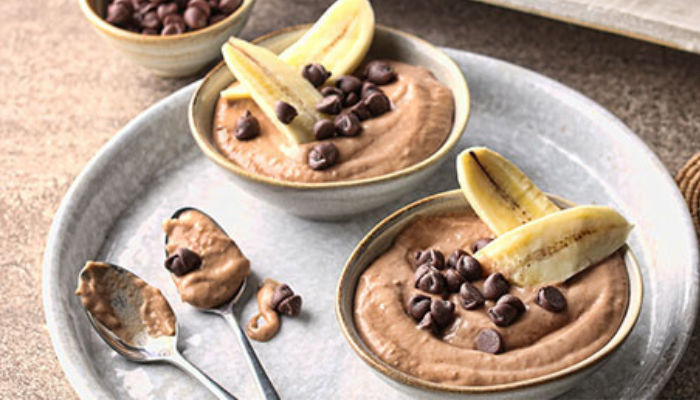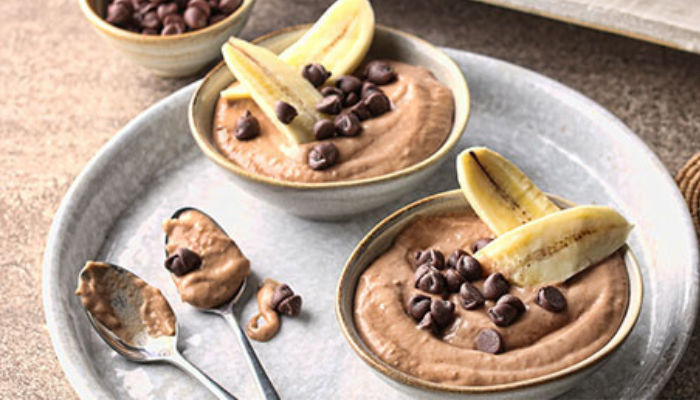 Healthy Peanut Butter Mousse
Ten minutes, two ingredients and a taste sensation - need we say more about this healthy peanut butter mousse? We could of course add that it's a one-bowl wonder, can be customised with an array of different toppings and will be loved by all the family.
Goody Kitchen
Recipe by: Goody Kitchen
1

In a food processor, add the bananas, peanut butter and lemon juice and blend until smooth.Serve in single serving bowls, sprinkle some chocolate chips on top. Serve.
%comment%
2 Replies
reply
Thank you, your comment is under review and will be posted as soon as approved
Breakfast
American, Banana, easy, healthy, Mousse, PeanutButterQR