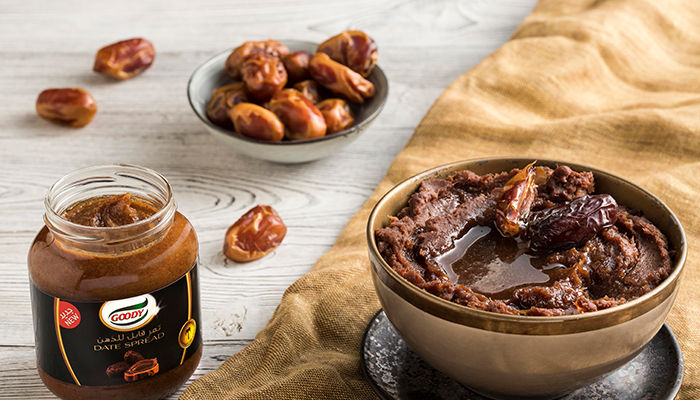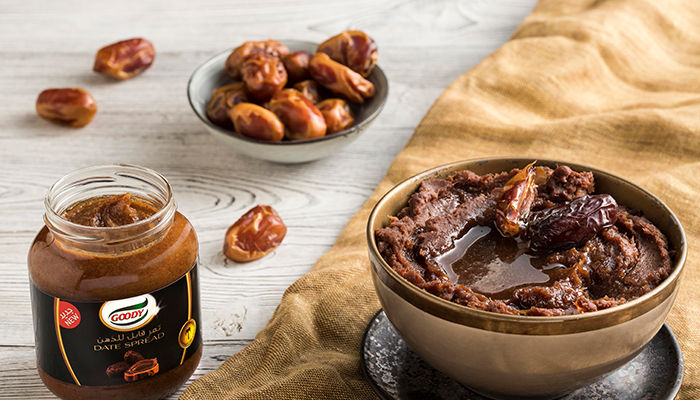 Honeini
Wholesome, filling, lightly spiced and warming, honeini is the sort of recipe that comes into its own in the cooler months. Serve our take on the traditional Saudi dish, which originated in Al Qassim, with a swirl of Greek yogurt for breakfast or turn it into an indulgent dessert by topping with ice cream, chopped dates and a generous drizzle of Goody Arabic Sweets Syrup.
Goody Kitchen
Recipe by: Goody Kitchen
1

In a food processor, grind the toast.

2

In a low-temperature saucepan, heat add the grind toast with the spices for 5 minutes, then add the Date Spread, butter and liquid milk. stir well.

3

Add the mixture in the serving dish with a cavity in the center. Top it up with date pieces some melted butter on the cavity. Serve.
%comment%
2 Replies
reply
Thank you, your comment is under review and will be posted as soon as approved
Desserts
date, Dates, Dessert, Khaliji, Ramadan