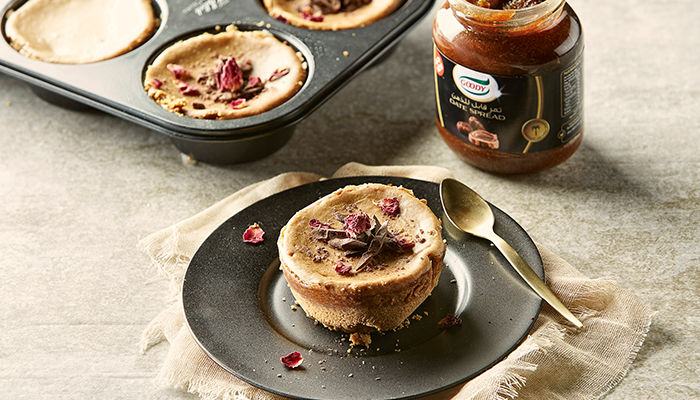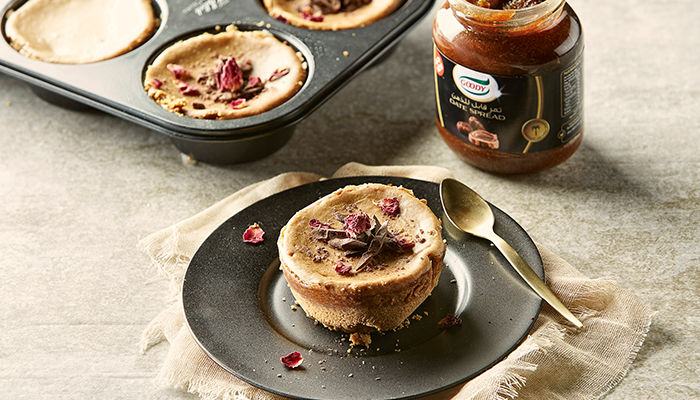 Mini Date Cheesecake
Is it us or does everything taste better in bite-size form? That's certainly true of these elegant, easy-to-assemble mini date cheesecakes, which make a gorgeous addition to any brunch table. And before you dismiss cheesecake as too decadent for the morning, worry not; all the sweetness comes from the Goody Date Spread.
Goody Kitchen
Recipe by: Goody Kitchen
1

Melt the butter and mix it with the biscuits.

2

Place the mixture in cupcake molds, while

3

 pressing them until they are incorporated.

4

In a blender, mix all the cheesecake mix ingredients, and pour it over the biscuits.
%comment%
2 Replies
reply
Thank you, your comment is under review and will be posted as soon as approved
Brunch
Cheesecake, Cocoa, date, Dates, Khaliji, Ramadan