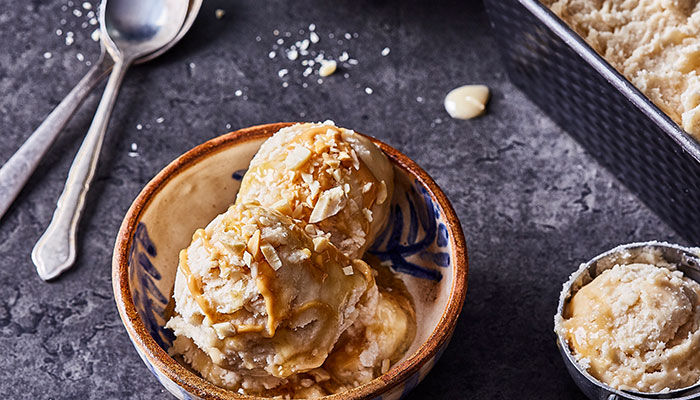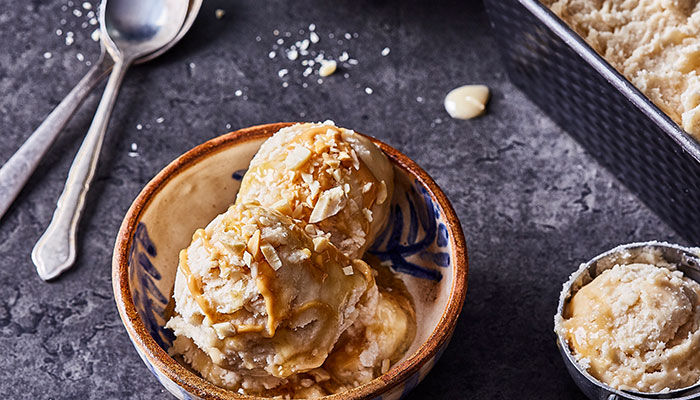 Peanut Butter Banana Ice Cream
Frozen bananas are the magic ingredient in this simple yet impressive recipe for dairy and processed sugar-free peanut butter banana ice cream. Once blended, the banana takes on a smooth, creamy, rich and silky consistency and could well be devoured as is. That said, adding generous spoonfuls of Goody Natural Peanut Butter, a drizzle of honey and scattering of sea salt to the mix comes highly recommended.
Goody Kitchen
Recipe by: Goody Kitchen
1

Cut the bananas into small chunks and freeze until solid, at least 1-2 hours. Transfer the bananas to a very strong blender and blend until smooth and creamy. This will take a few minutes and may require periodic pauses and adjustments. It's very loud and intense since the bananas are frozen, similar to adding ice cubes to a blender. Within a few minutes, you should be seeing a thick, creamy ice-cream mixture in the blender.

2

Add the peanut butter, vanilla extract, cinnamon, sea salt, and anything else you might like in there. Pulse the blender quickly to stir the ingredients all together and when everything is mixed, serve immediately. Top with additional peanut butter and crushed roasted peanuts.
%comment%
2 Replies
reply
Thank you, your comment is under review and will be posted as soon as approved
Desserts
American, Banana, "Ice Cream", PeanutButterQR