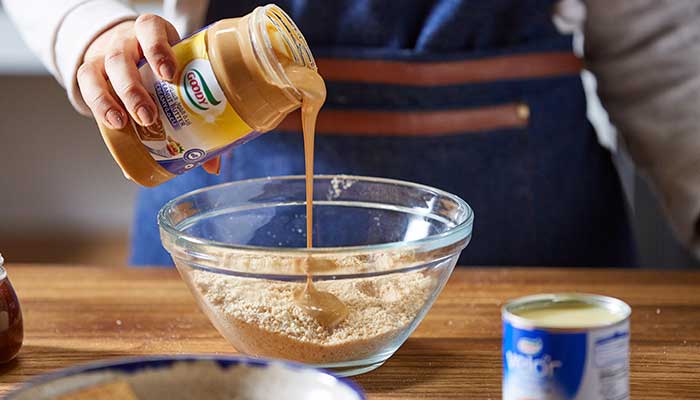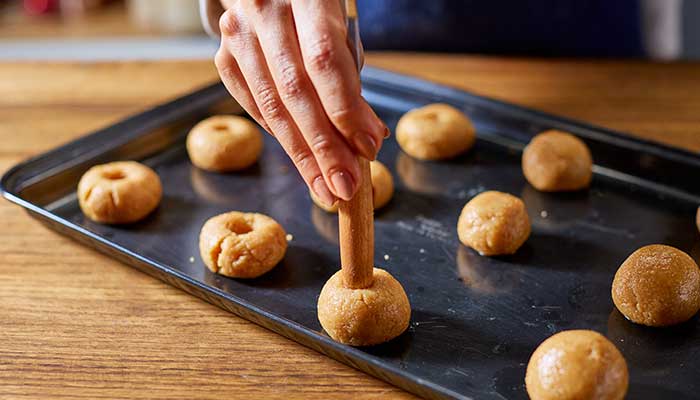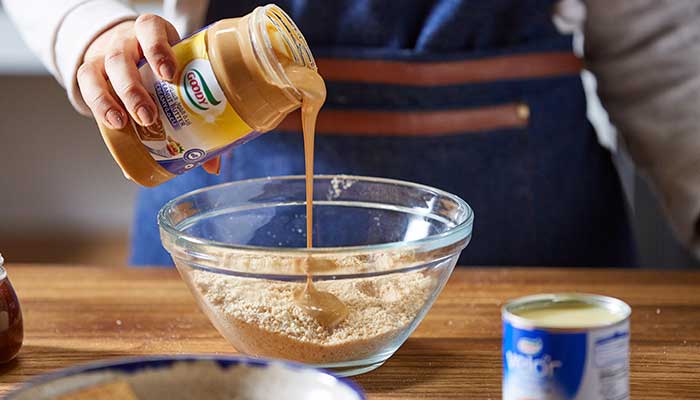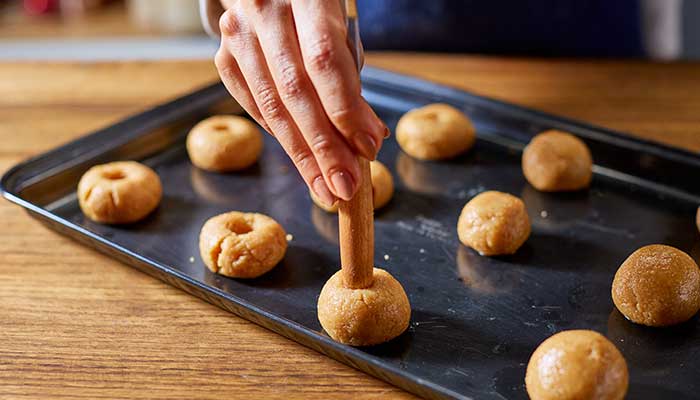 Peanut Butter Biscuit
Peanut Butter Biscuit The rich flavor of makes them suitable for coffee time and all the time.
Goody Kitchen
Recipe by: Goody Kitchen
1

In a deep bowl, place the ground biscuits, condensed milk and peanut butter, and mix well until they are incorporated and you obtain a cohesive dough.

2

Divide the dough into equal parts and shape them into circles, then place them in mini-cupcakes paper.

3

Using the end of the wooden spoon, make a hole in the middle of the dough and then fill it with chocolate spread.
%comment%
2 Replies
reply
Thank you, your comment is under review and will be posted as soon as approved
Snacks
American, Chocolate, Dessert, easy