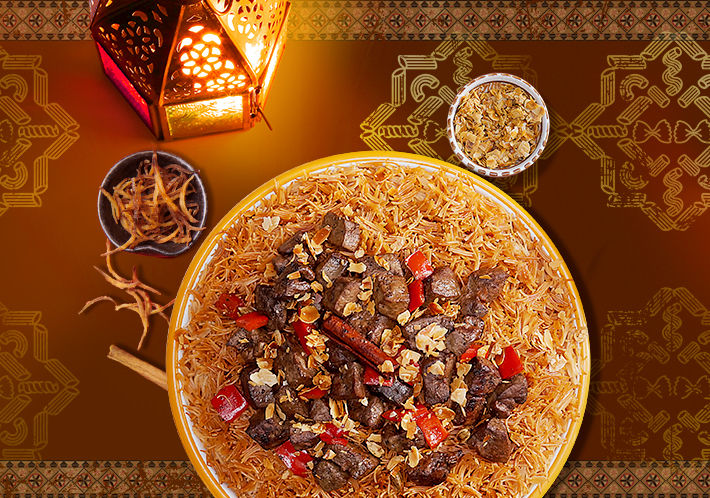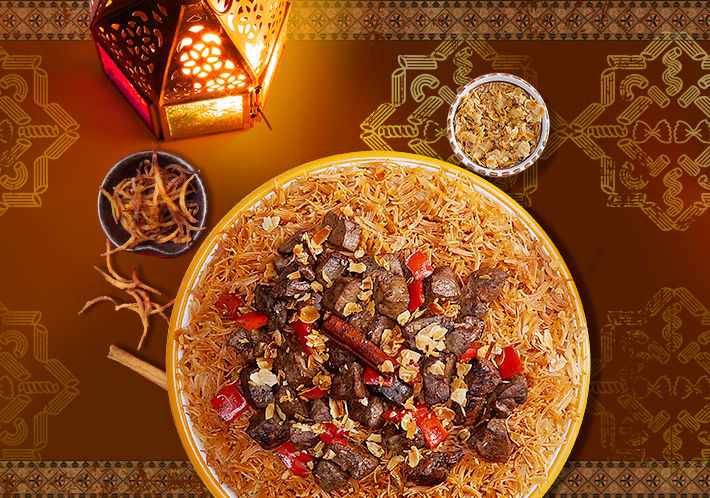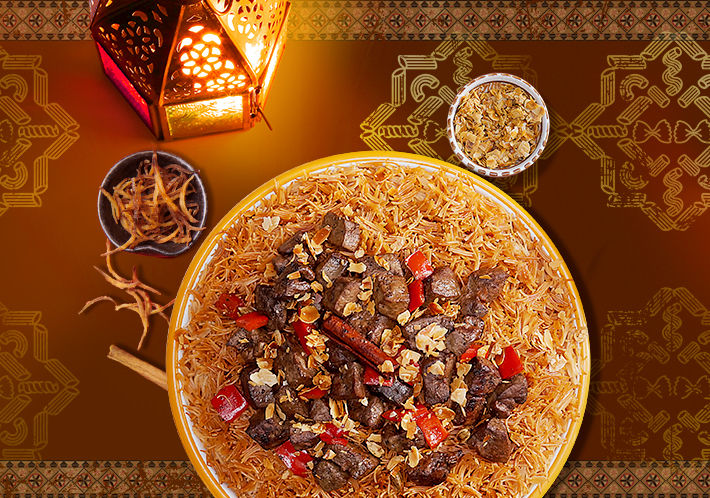 Vermicelli Kubda
A unique twist inspired by Hijaz! This dish is a savory combination of vermicelli pasta, tender liver, and aromatic spices that is sure to delight your taste buds.
Pastapedia
Recipe by: Pastapedia
1

In a small skillet, heat ½ tbsp oil. Add almonds and fry until golden. Put on kitchen paper and set aside.

2

In a nonstick pan, heat 2 tbsp oil. Add vermicelli and fry until golden brown. Then, add stock and leave to cook over medium - low heat until the water is absorbed.

3

Meanwhile, in a large skillet, heat remaining oil. Add cardamon, cinnamon and nutmeg and fry until fragrant, then add liver and stir to color all sides. Add bell pepper and stir for 1 minute then add 1 cup of water, seasoning with salt and pepper. Cook for 5 minutes.

4

Place the vermicelli in a serving plate, topping with liver and sauce. Garnish with fried almond, and serve.
%comment%
2 Replies
reply
Thank you, your comment is under review and will be posted as soon as approved
Dinner
kubda, pasta, Vermicelli