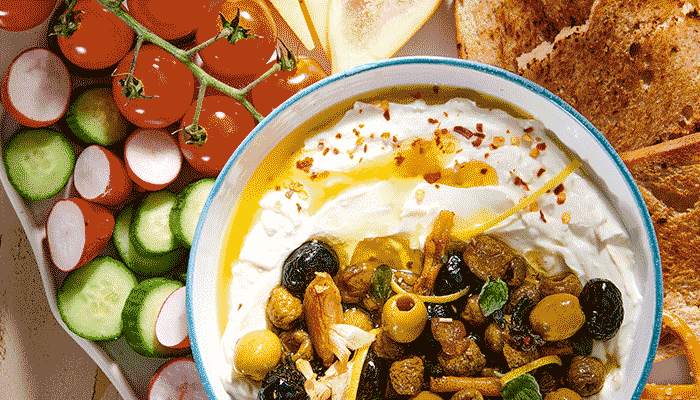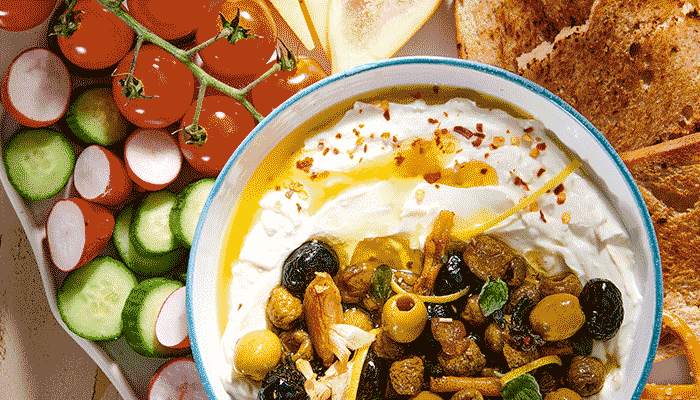 Marinated Olives & whipped herby labneh
You're looking at perfect party food. Marinated olives served with a whipped labneh and feta dip is guaranteed to get tastebuds going
Goody Kitchen
Recipe by: Goody Kitchen
1

Pack the olives in a sealable jar container. Add the garlic, oregano and lemon zest. Shake then pour in the olive oil. Leave to marinate overnight.


2

Put the labneh, feta, garlic and lemon zest in a blender. Blitz until smooth then blend once more with the lemon juice, olive oil, oregano and red chilli. Season with salt and pepper.


3

Assemble the board with the olives, labneh, and your choice of elements from the list of garnishes.
%comment%
2 Replies
reply
Thank you, your comment is under review and will be posted as soon as approved