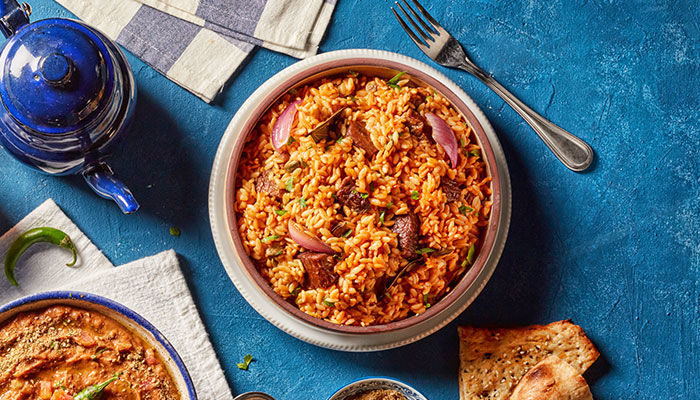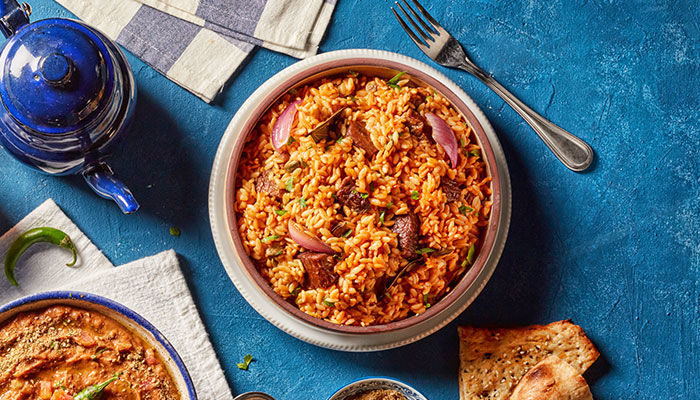 Orzo With Meat Cubes Pot
This clever one-pan dish is simple to prepare but absolutely bursting with flavour – there's tender orzo pasta, melting onions and juicy, ghee-coated meat. Comforting and wholesome, it tastes fantastic served with a tangy, crunchy yogurt salad and warm flatbreads. Any leftovers meanwhile are great for lunch the next day.
Goody Kitchen
Recipe by: Goody Kitchen
1

In boiling water, place the meat Bay leaves, cardamom, mistica, pepper and chopped onion into quarters and leave until the meat is cooked.

2

Add the shorting onion and salt until it light brown, add the orzo and mix until it become gold light brown for 3 minutes on low heat.

3

Add the meat broth to the orzo and leave until the orzo is cooked. And then mix them with ghee cooked meat , then put the the orzo mix and the meat in oven pot and then covered with foil and back it in a hot oven 200 ° C for 20 minutes served with yogurt salad.
%comment%
2 Replies
reply
Thank you, your comment is under review and will be posted as soon as approved
Dinner
"main dish", Meat, Mediterranean, Orzo