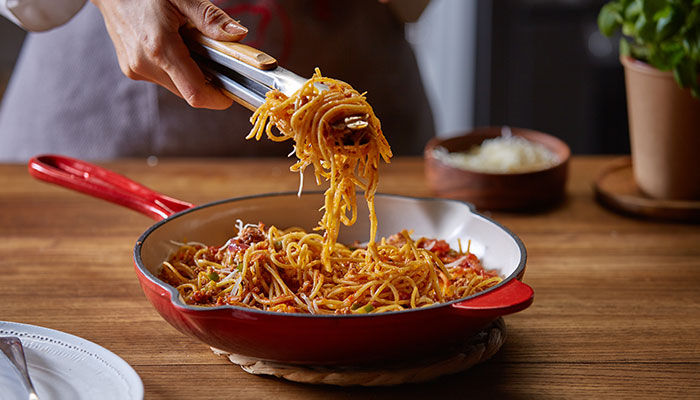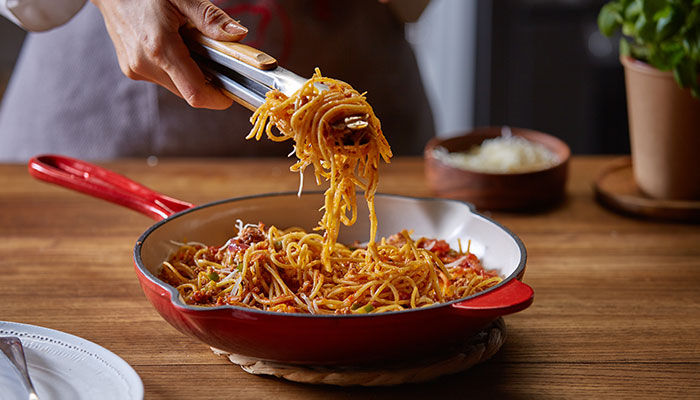 Pasta Express
This dish is a real back pocket recipe. And by that we mean you can return to it time and time again and it will never let you down. The ingredients are every day, the preparation method is simple and yet when you leave our Pasta Express sauce to simmer away on the stove, the flavours mingle to create something special.
Goody Kitchen
Recipe by: Goody Kitchen
1

Boil the pasta according to the instructions on the package, and set it aside.

2

In a pot over medium heat, heat the oil and then add the onion pieces; stir for 3 minutes or until they turn golden; afterwards, add the meat and stir for 10 minutes. Add the Napolitana Sauce, oregano, salt, pepper, chicken stock cube, bell pepper and tomato sauce; stir the mixture for 10 minutes until the meat is cooked. Add the pasta to the mixture and stir well. Place the pasta in the serving dish and garnish with parmesan cheese, then serve hot.
%comment%
2 Replies
reply
Thank you, your comment is under review and will be posted as soon as approved
Lunch
Italian, Khaliji, "main dish", Napolitana, Pasta, Spaghetti