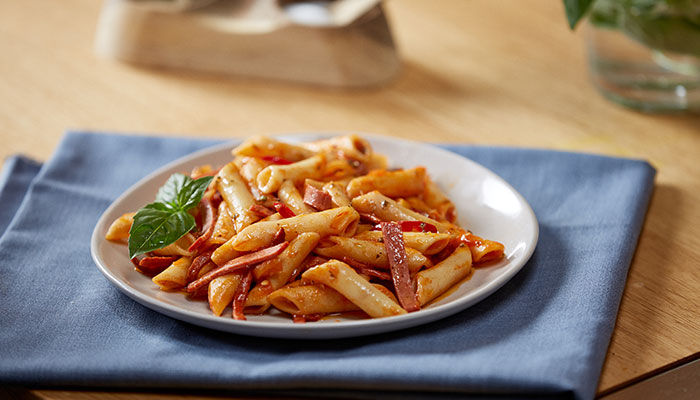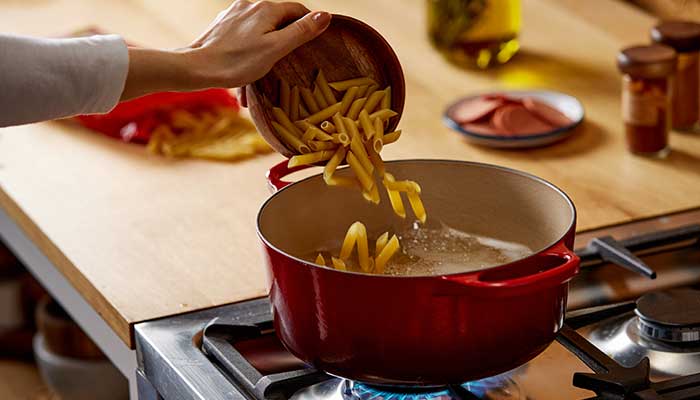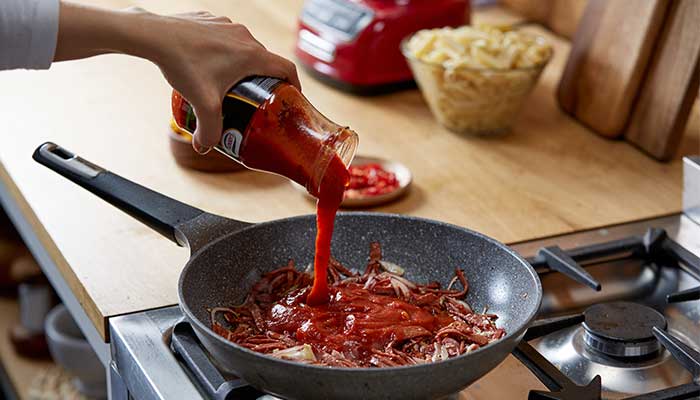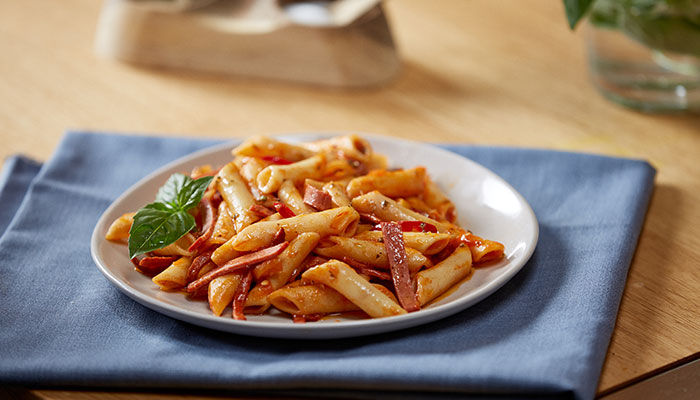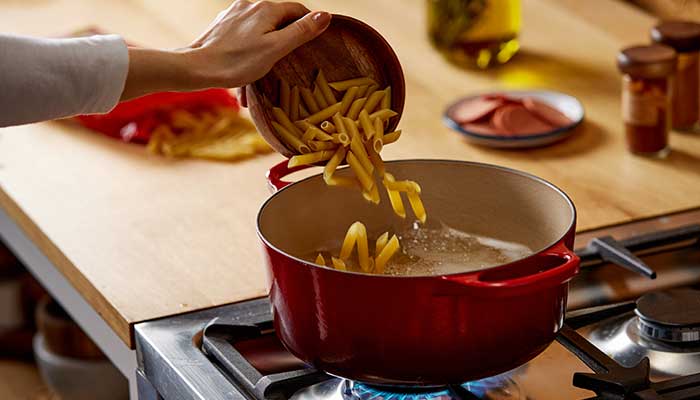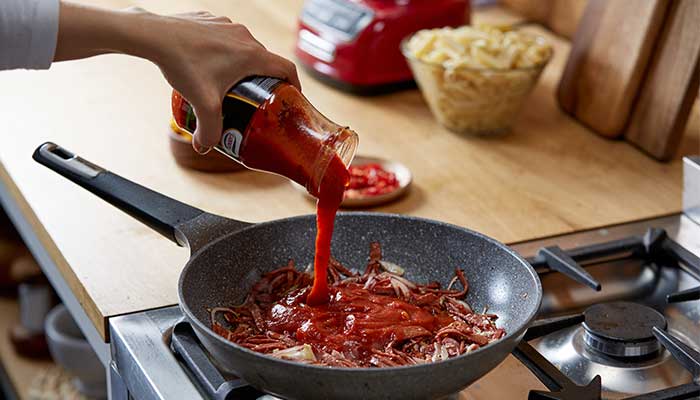 Penne Arrabbiata With Beef Pepperoni
Simple, quick, satisfying, and spicy (add extra chillies if you dare), our penne Arrabiata with beef pepperoni is an assertively flavoured, authentic-tasting dish that would get the seal of approval from any Italian nonna. When you don't want to spend hours in the kitchen but can't contemplate compromising on taste, this is the recipe to turn to.
Goody Kitchen
Recipe by: Goody Kitchen
1

Boil the spaghetti according to the instructions on the package.

2

In a large saucepan, heat the olive oil. Add the onions, garlic and beef pepperoni.Mix in the tomato sauce, red chilies, salt and pepper. Let it simmer for 10 minutes.Add the yellow pepper and simmer for an additional 10 minutes.Mix in the fresh basil and the penne pasta. Stir together so all the pasta is coated.Serve with grated Parmesan cheese and garnish with basil.
%comment%
2 Replies
reply
Thank you, your comment is under review and will be posted as soon as approved
Dinner
Arrabbiata, Italian, "main dish", Pasta, Penne