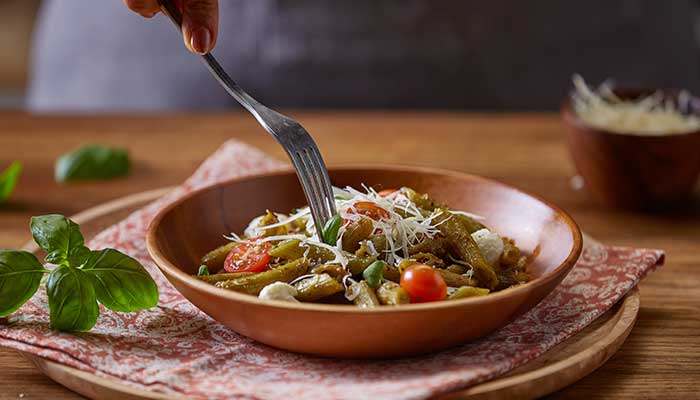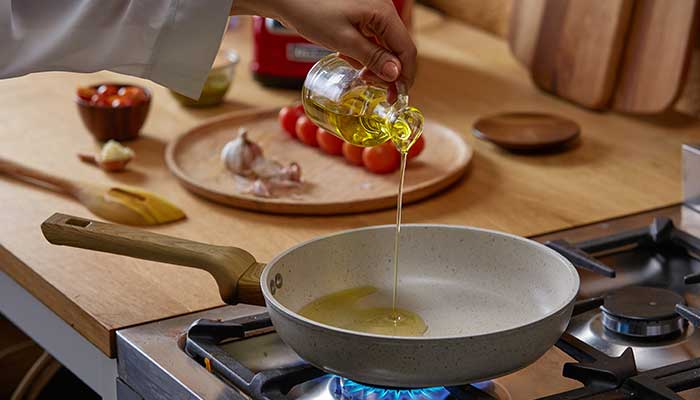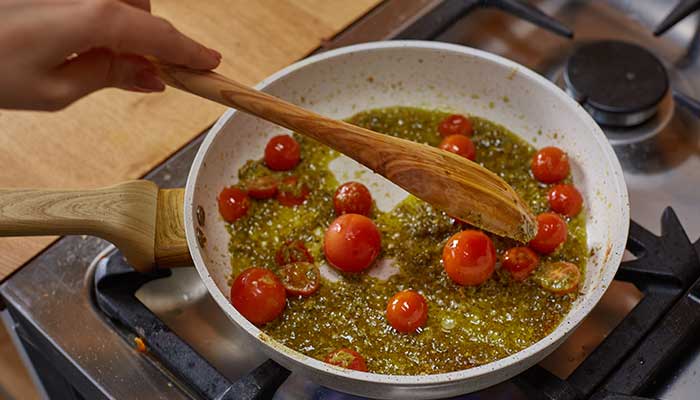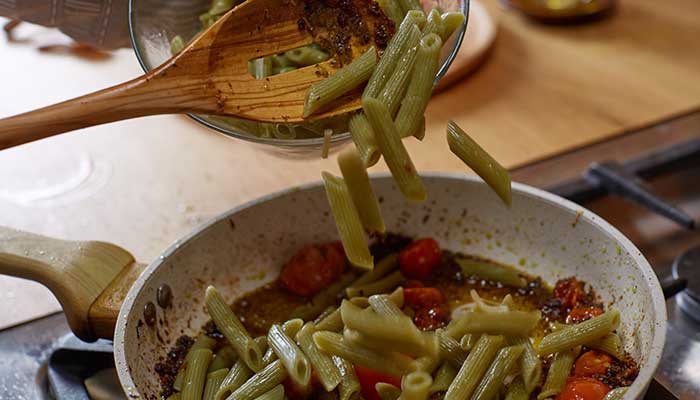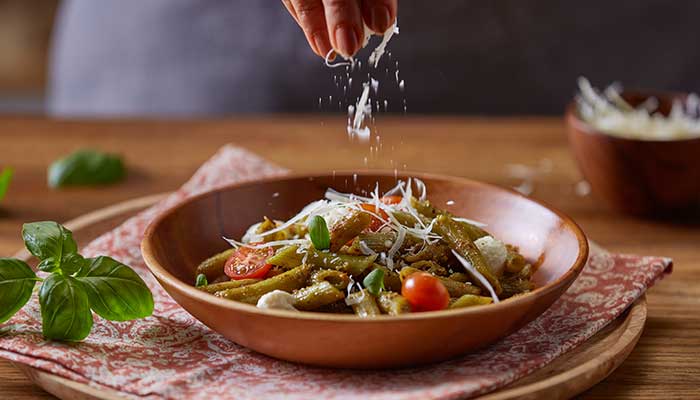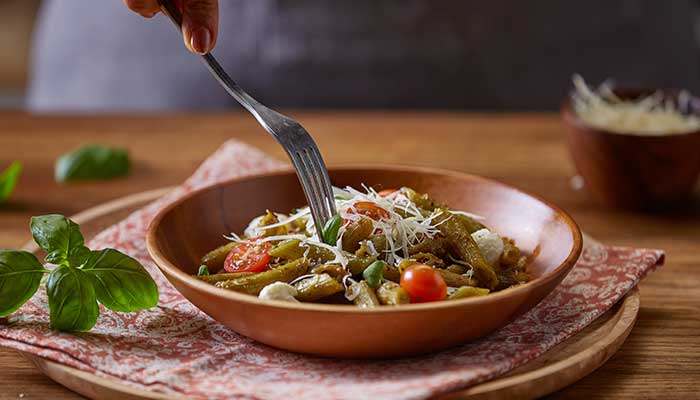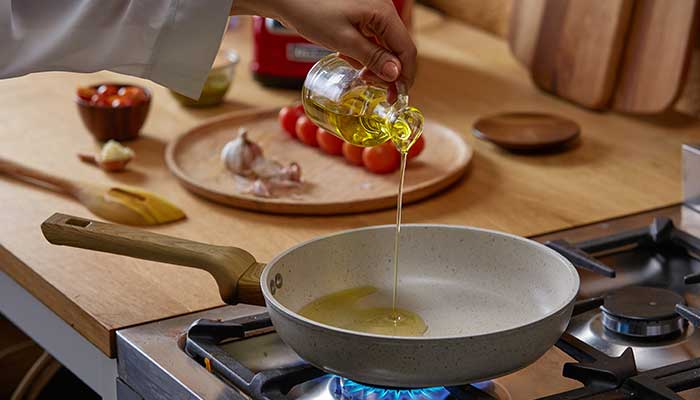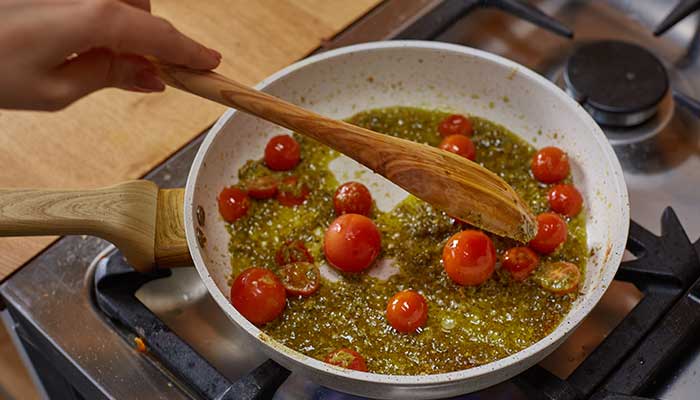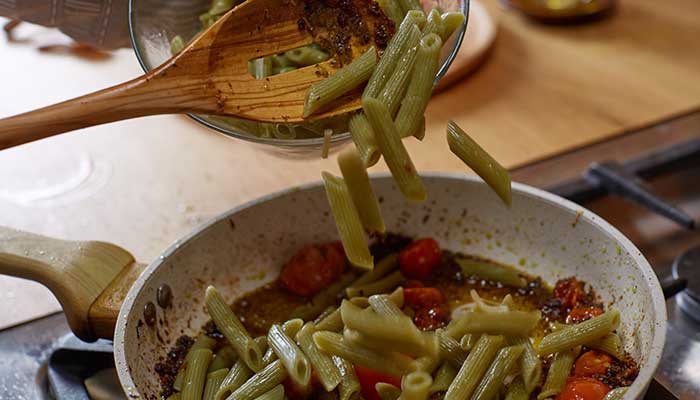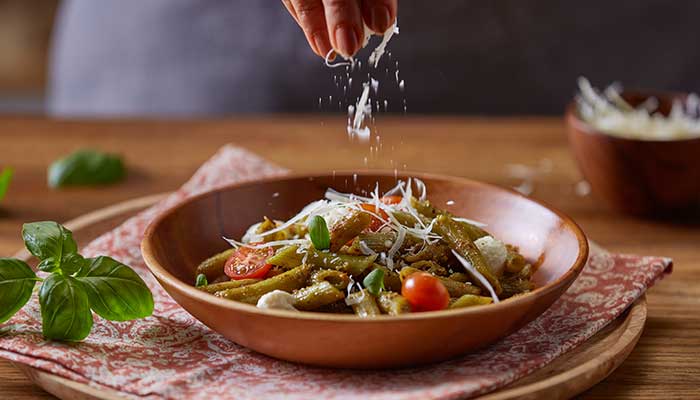 Spinach Pesto Penne
Due to the store cupboard star that is Goody Pesto Sauce our riff on this popular dish requires just six everyday ingredients. Not only that, this creamy, cheesy, bursting-with-flavour meal is one that both adults and children will adore. Serve spinach pesto pasta alongside garlic bread dripping with butter for a feast of a mid-week meal.
Goody Kitchen
Recipe by: Goody Kitchen
1

Boil the pasta according to the instructions mentioned on the pack; then drain it and put it aside.

2

In a pot over the heat, add olive oil, garlic, and cherry tomatoes; stir until the tomatoes wilt; then add the pesto. Stir together and then take the pot off the heat.

3

Add the hot pasta to the pesto sauce and stir well.

4

When serving, add small mozzarella cheese balls and garnish the dish with a little olive oil.
%comment%
2 Replies
reply
Thank you, your comment is under review and will be posted as soon as approved
Lunch
Italian, "main dish", Pasta, Penne, pesto