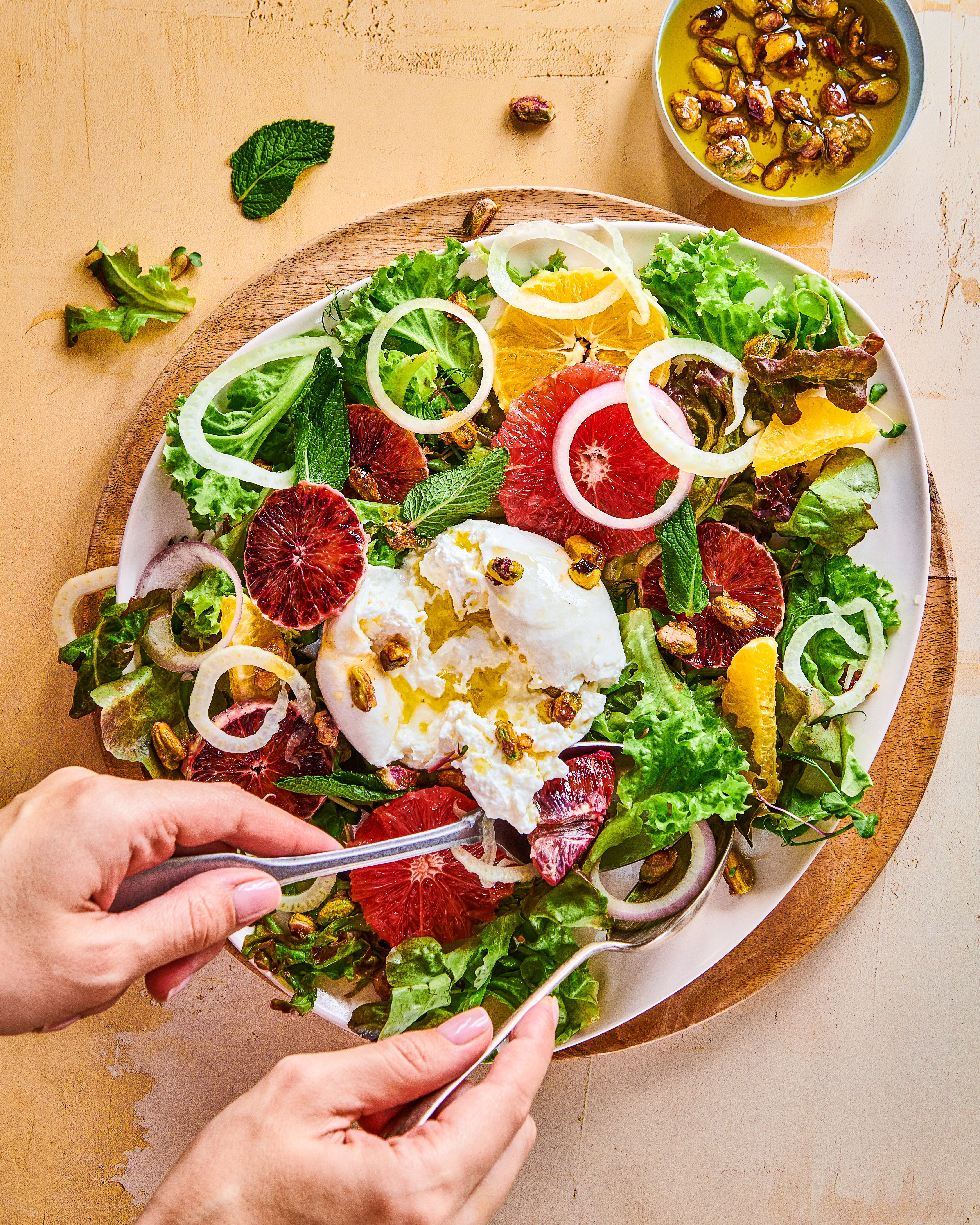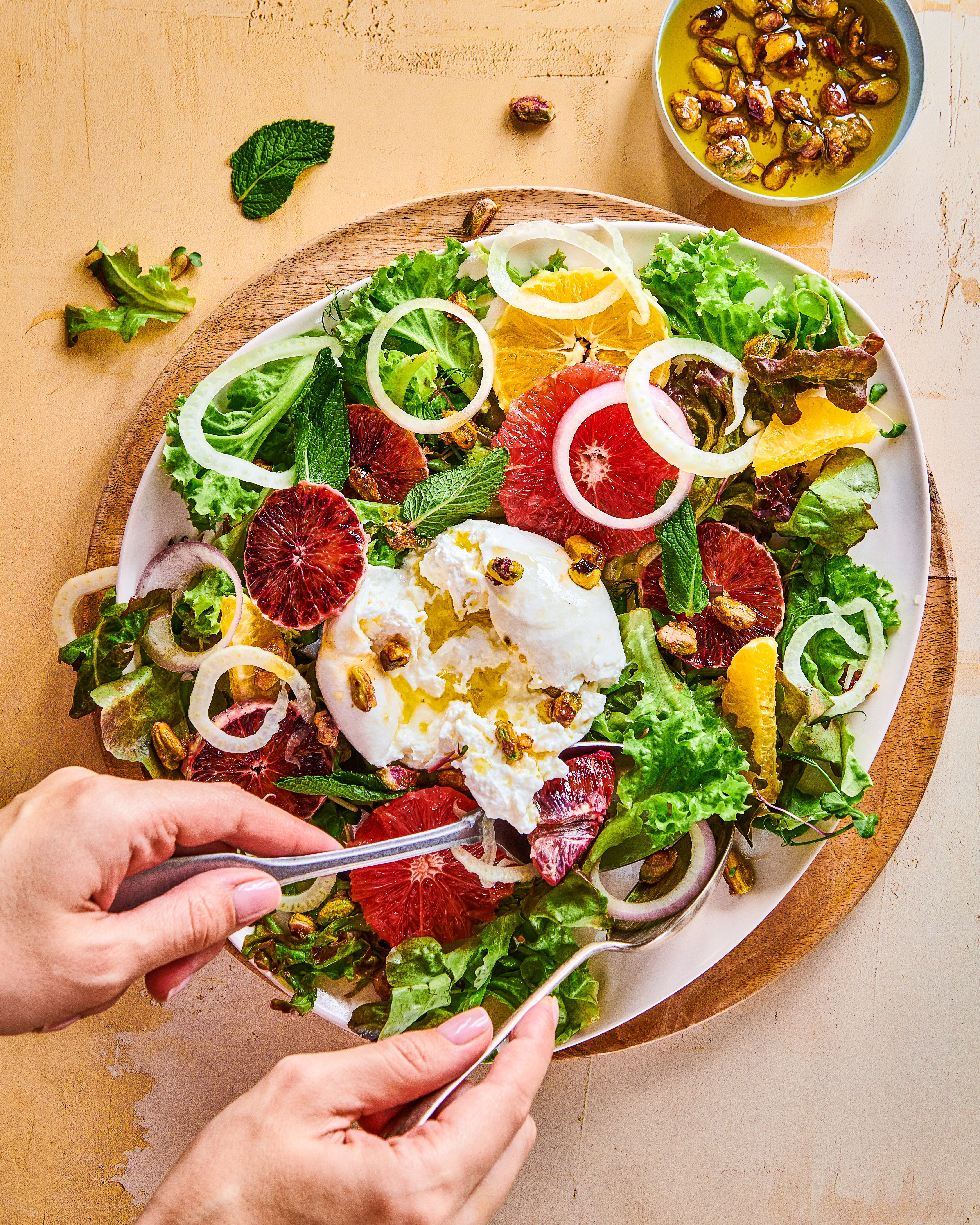 Burrata salad with citrus fruits and candied nuts
It's creamy, it's crunchy, it's full of flavor—our burrata and citrus fruit salad is the ultimate platter to serve to family and friends during hot summer days.
Goody Kitchen
Recipe by: Goody Kitchen
1

Make the candied nuts. Put the pistachios and sugar in a small saucepan set over a medium heat. Cook until the sugar dissolves and the nuts turn golden brown—this should take 5 minutes. Transfer to a tray lined with baking paper and leave to cool. Roughly chop the nuts.

2

Use a mandoline or sharp knife to thinly slice the fennel bulb. Plunge into iced water and leave to refresh until ready to serve.

3

Prepare the citrus fruits. All the fruits should be peeled then cut to your preference—we like a mix of segments and rounds. Set aside.


4

Put the green leaves and red onion in a bowl. Drizzle over the dressing then delicately toss to coat. Add the mint leaves, salt and pepper.

5

Pile the green leaves into a large serving bowl then arrange the citrus fruits on top. Sit the burrata on the fruit, break apart then top with the candied nuts and any remaining dressing and juices from the fruits.
%comment%
2 Replies
reply
Thank you, your comment is under review and will be posted as soon as approved