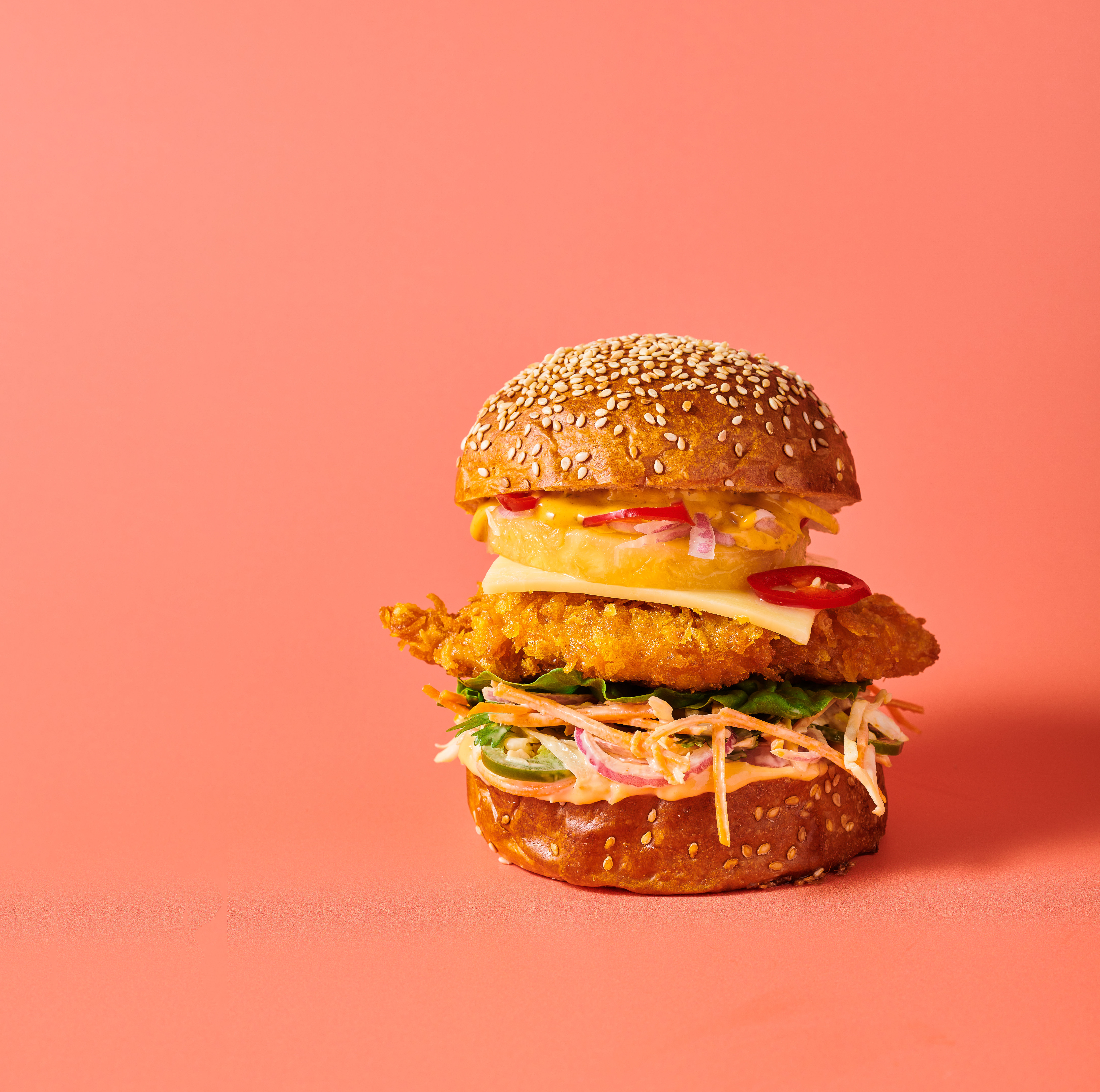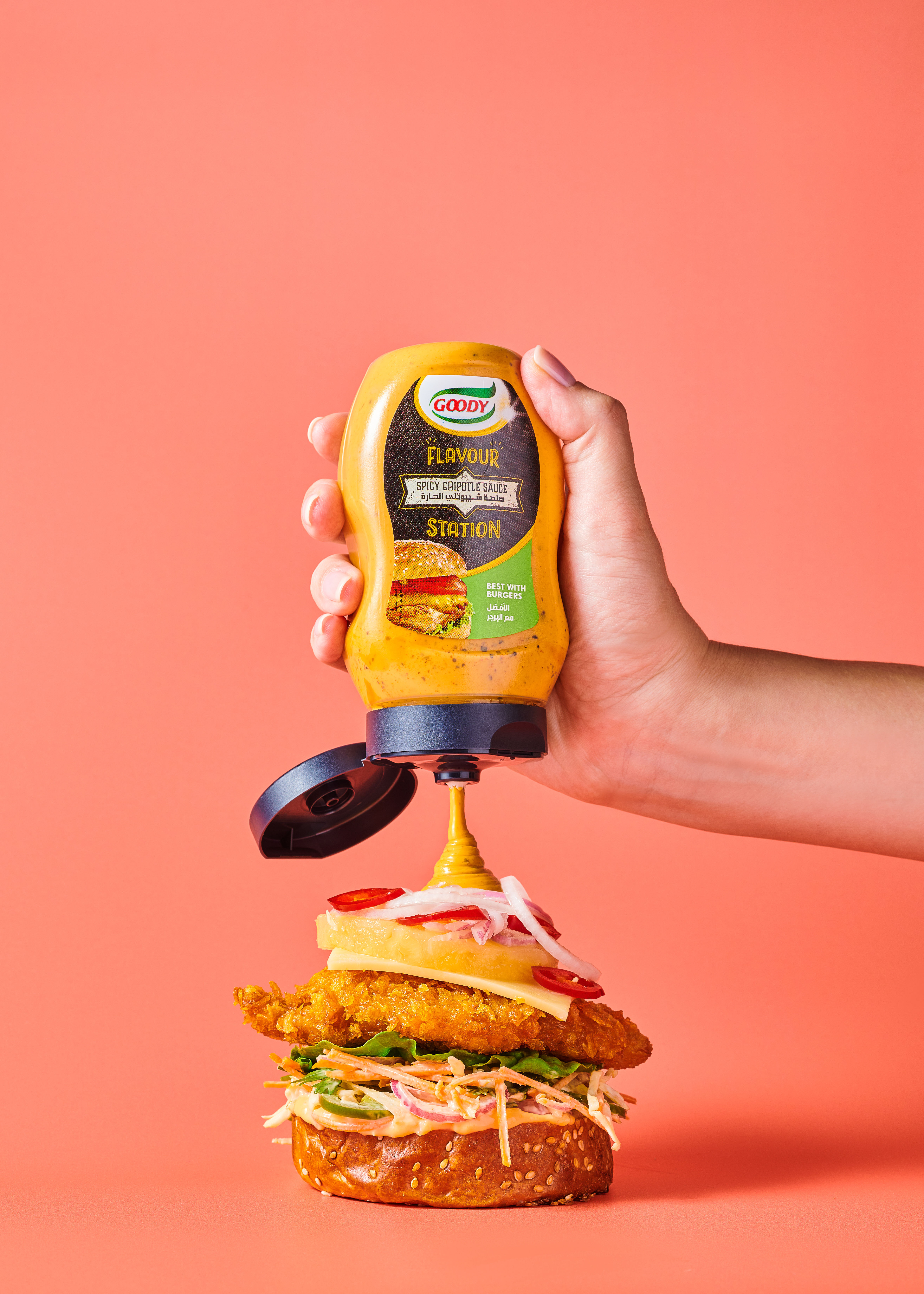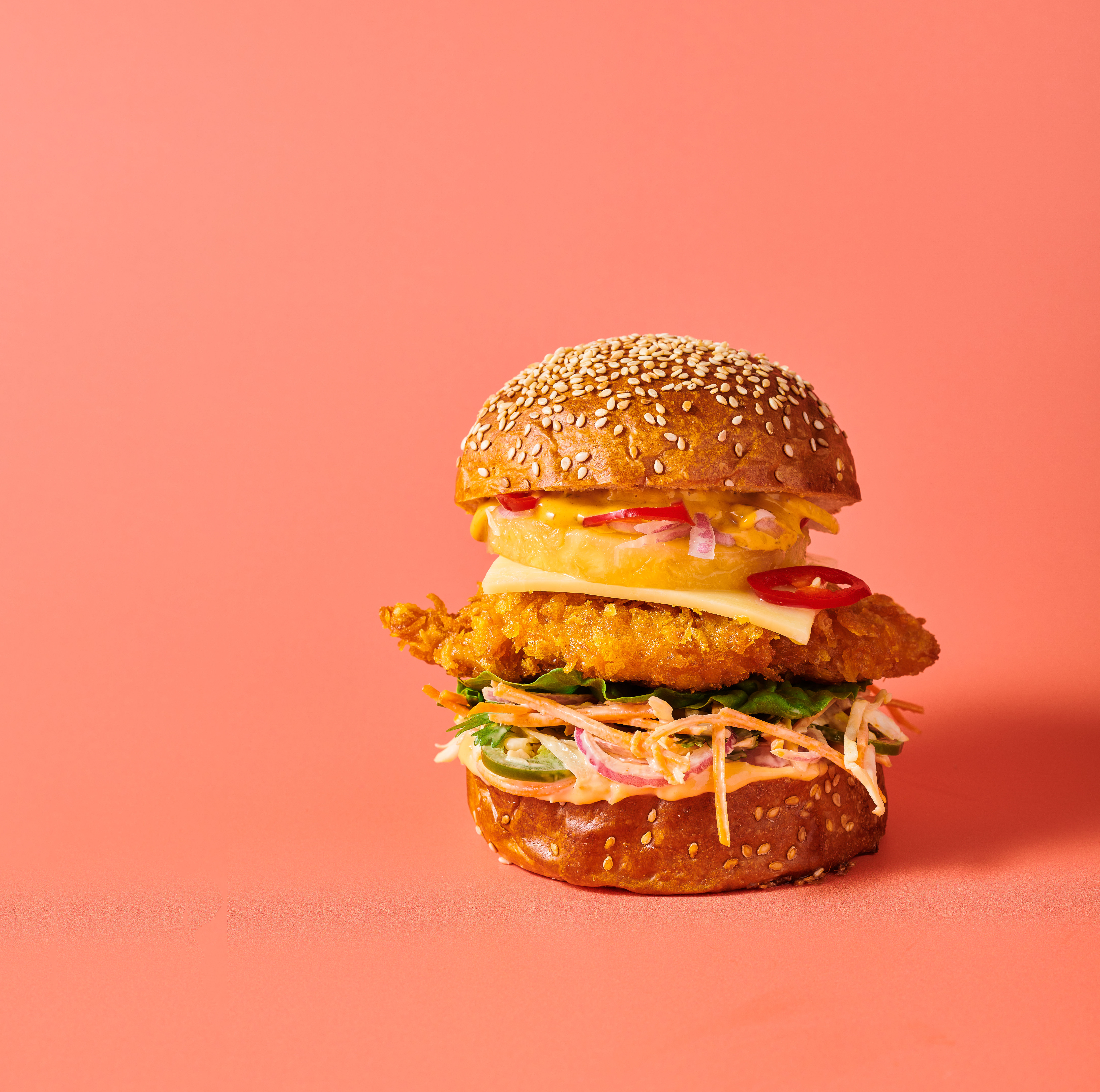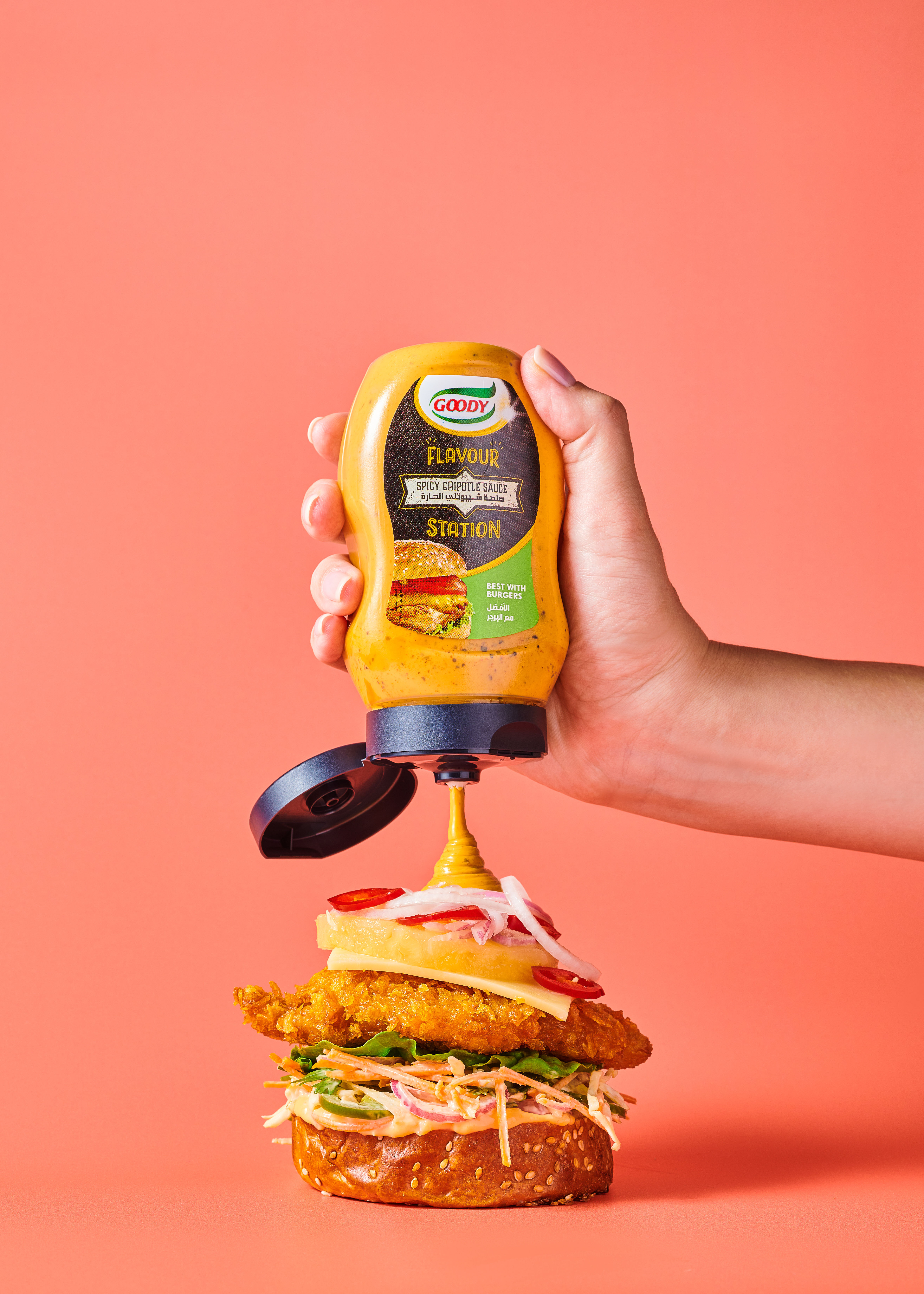 Ultimate crispy cornflake chicken burger
Burgers don't get better than our ultimate chicken recipe. The crispiest chicken in town, with quick-pickled pineapple and onions, smooshed inside a toasted brioche bun and piled high with spicy slaw and sauce. Need we say any more? Let's get building
Goody Kitchen
Recipe by: Goody Kitchen
1

Prepare the chicken. In one bowl, combine the flour with the paprika, garlic powder, salt and pepper. In another bowl, whisk together the eggs and chipotle sauce until well combined. Put the crushed cornflakes in a third bowl.

2

Coat the chicken in the flour, dust off any excess, then dip in the whisked egg. Let excess run off then coat in the cornflakes, pressing the mix into the chicken to ensure crispiness. Set aside on a plate or tray

3

Prepare the slaw. Combine all the vegetables in a large bowl with the lime zest and juice, coriander leaves and chipotle sauce. Set aside.

4

For the pickles, drain the juice from the can of pineapple. Put the rings in a bowl with the red onions. Add the lime juice, sugar and chili. Turn well to coat then leave to quickly pickle until you're ready to serve

5

Set a large saucepan over a medium heat and quarter-fill with vegetable oil. Cook the chicken for 6-8 minutes, turning halfway, until golden brown and cooked through. (To test if the chicken is done, insert a metal skewer in to the thickest part of the meat. Hold it for 10 seconds then press against your bottom lip – if the skewer is hot, the chicken is cooked.) Drain the chicken on a wire rack and season with salt

6

Assemble the burgers. Spread chipotle sauce on the bottoms of each bun then add a small pile of slaw. Top with a baby gem lettuce leaf and the crispy chicken. Layer with the cheese, pickled pineapple and onion, a final squeeze of sauce then the bun lid.
%comment%
2 Replies
reply
Thank you, your comment is under review and will be posted as soon as approved
Lunch
Burger, Chipotle, Mayonnaise, pineapple, sauce