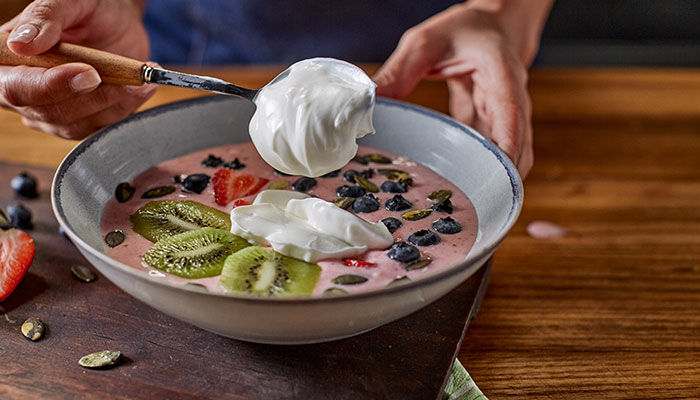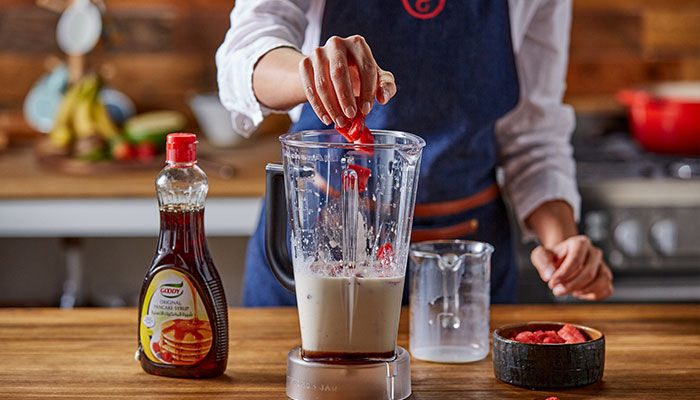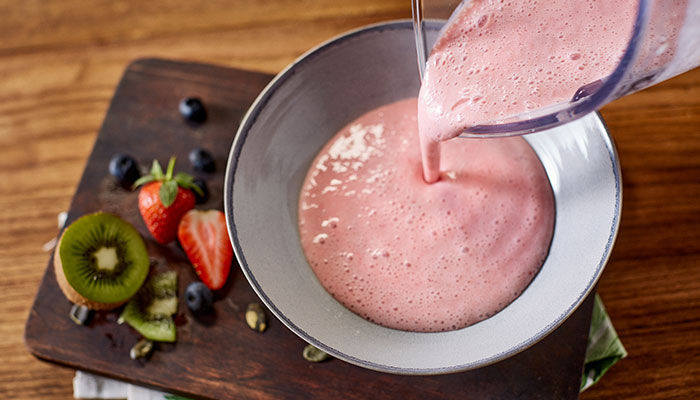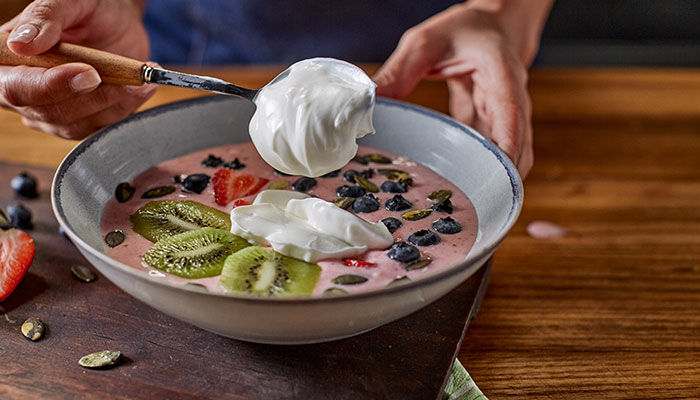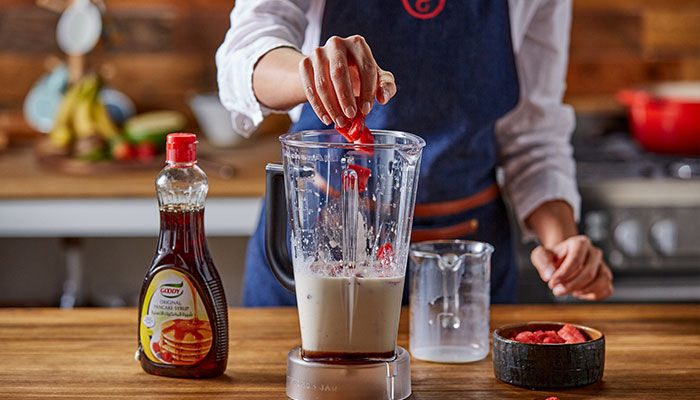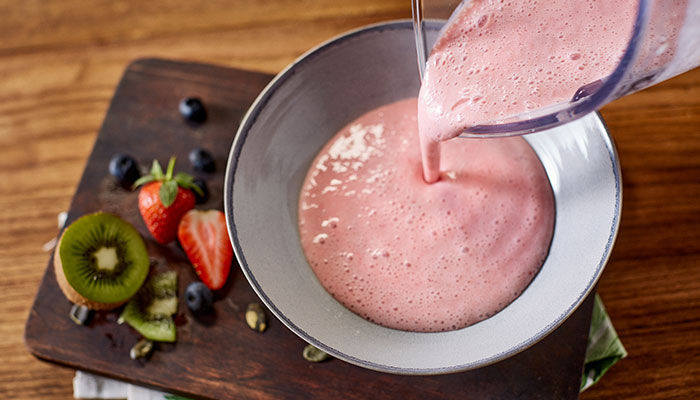 Creamy Strawberry Smoothie
Start your day the right way – and by that we mean the wholesome and delicious way – with a strawberry smoothie. Pour the blended mix into a glass on busy weekday mornings when time is tight and at the weekends indulge your artistic side with a multi-coloured, multi-textured fruit-and-nut topped smoothie bowl.
Goody Kitchen
Recipe by: Goody Kitchen
1

Whip the frozen strawberries, yoghurt, and the pancake syrup until the smoothie soft mix is formed.

2

Pour it into its cup or bowl.

3

Top it with chopped strawberries, blueberries, pumpkin seeds and kiwi pieces.
%comment%
2 Replies
reply
Thank you, your comment is under review and will be posted as soon as approved
Breakfast
Creamy, date, Smoothie, Strawberry