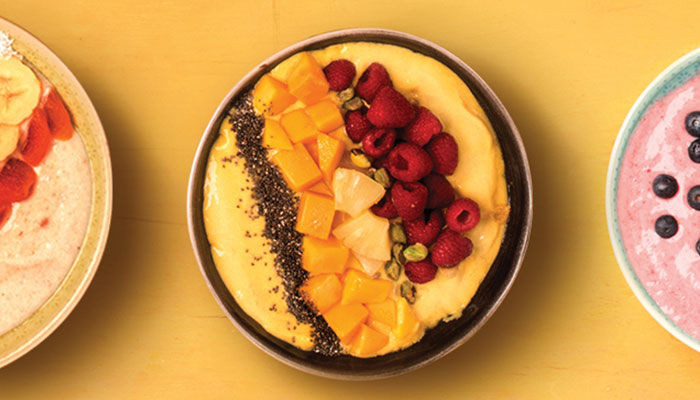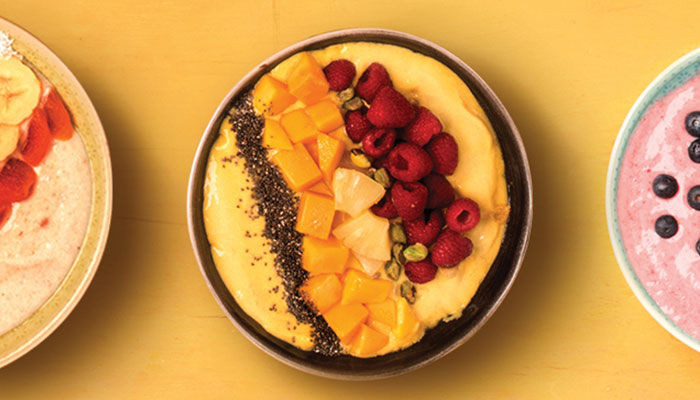 Pineapple Peach Smoothie
As breakfasts go, this is a seriously good looking one. More than that though, our bright and beautiful pineapple peach smoothie will transport you to the tropics in the time it takes to blend the ingredients together. We recommend topping it with a sprinkling of chia seeds for an additional health boost.
Goody Kitchen
Recipe by: Goody Kitchen
1

Whip the pineapple, the coconut water and the tablespoon of honey until the smoothie soft mix is formed.

2

Pour it into a cup or a bowl.Top it with the pineapple slices, the mango cubes, the red berries, the chia seeds and the pistachios.Garnish the top according to the recipe or as desired.
%comment%
2 Replies
reply
Thank you, your comment is under review and will be posted as soon as approved
Breakfast
American, chia, "Ice Cream", Mango, pineapple, Smoothie