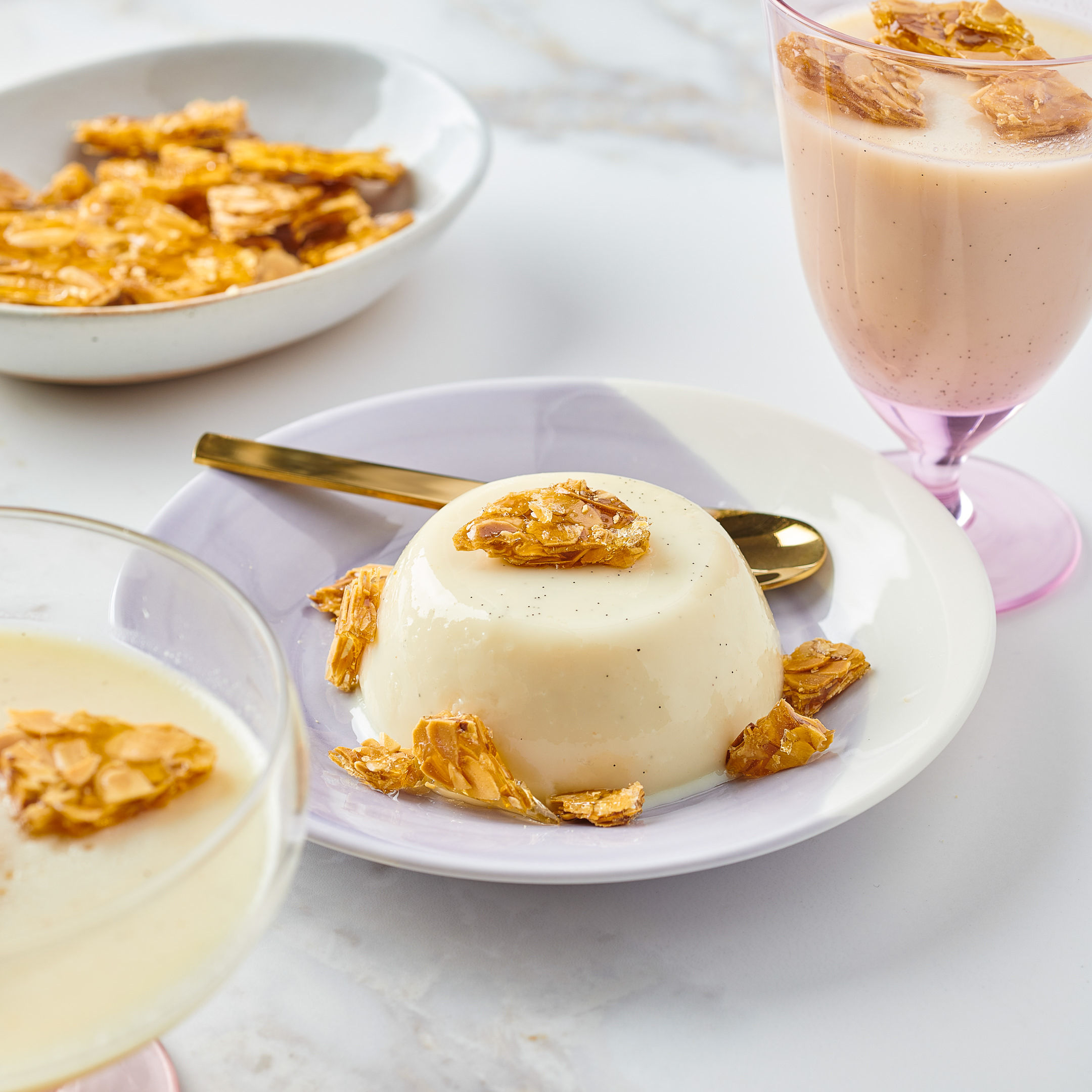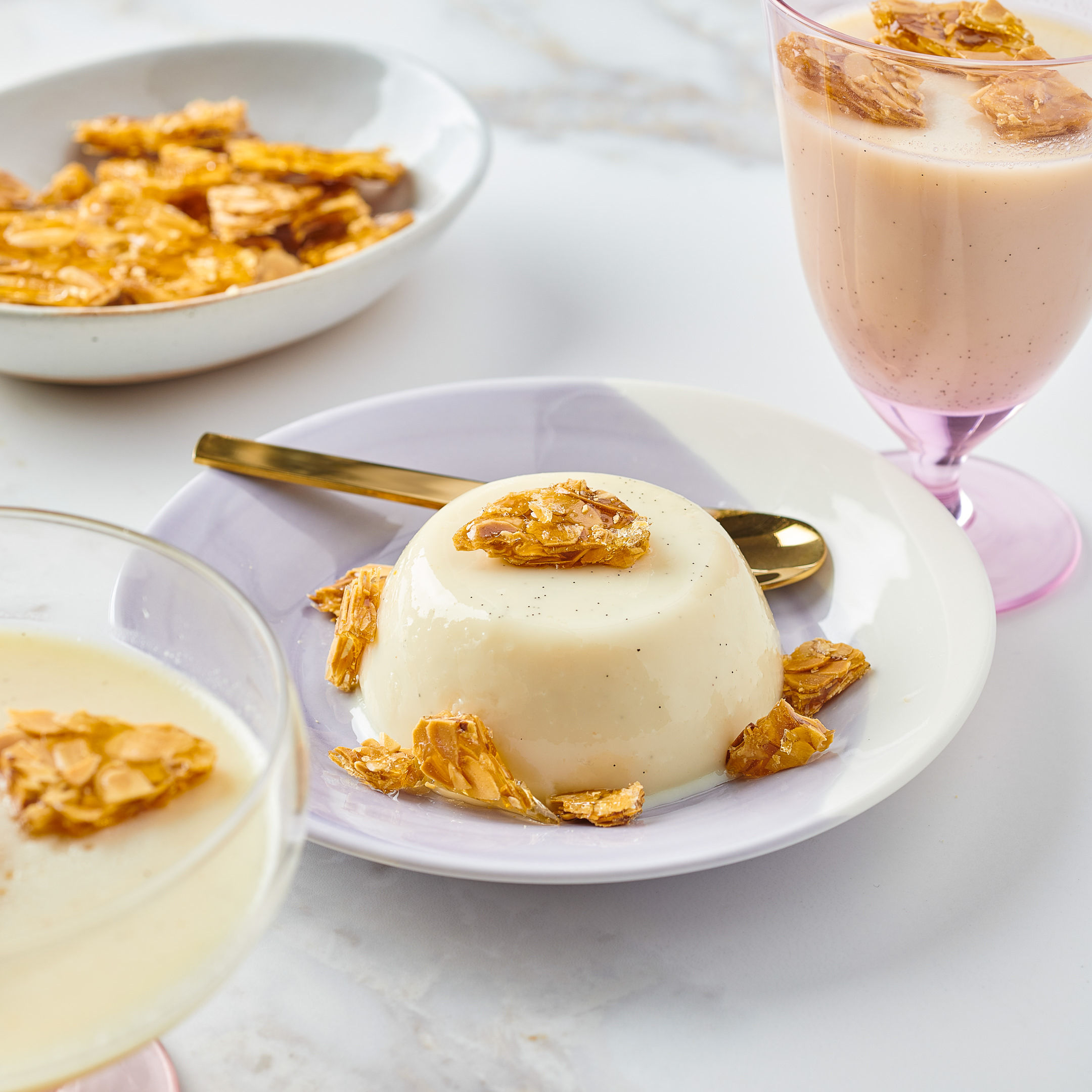 Almond white coffee almond panna cotta
We're huge fans of almond white coffee – and, thanks to our passion for all things Italian, we love panna cotta too. So we thought: why not combine them? The result is a creamy, wobbly panna cotta with sweet, nutty flavours brought to the next level with the addition of a showstopping almond praline and stunning spiced salted caramel that's easier than you might imagine.
Goody Kitchen
Recipe by: Goody Kitchen
1

For the panna cotta, lightly oil the insides of 6 panna cotta moulds. Soak the gelatine leaves in cold water for 5 minutes until they soften.

2

Meanwhile, set a saucepan over a medium-high heat. Add the condensed milk, milk, vanilla, almond, cinnamon and cardamom and bring to a simmer, taking care not to boil. Remove from the heat and leave to infuse for 30 minutes.

3

Squeeze out the excess water from the panna cotta. Stir in to the warm infused milk, then strain the mixture – discard the spices. Divide the mixture among the oiled moulds then chill in the fridge for at least 6 hours, or ideally overnight.

4

For the praline, roast the almonds at 180C for 10 minutes, or until fragrant. Remove from the oven and leave to cool. Use the butter to grease a rimmed baking sheet. Spread the toasted almonds in an even layer. Put the sugar in a saucepan with ½ cup water then set over a medium-high heat. Bring to a boil, brushing down the sides to avoid crystals, and cook until the sugar has dissolved and the liquid is a deep amber colour. Stir in the lemon juice then immediately pour over the almonds to coat in a thin layer. Leave to cool. Break in to shards to serve. The praline can keep in an airtight container for up to one week.

5

For the caramel sauce, remove the label from the can of condensed milk. Fill a deep saucepan with water then bring to the boil. Carefully put the can in the pan, ensuring all the time that it is completely covered. You will need to top up the water. Simmer for 3 hours. Remove from the water and leave to cool.

6

Once cooled, transfer the caramel to a small saucepan. Add the cardamom and cinnamon then set over a low heat. Warm the sauce through until it becomes a pourable consistency.
%comment%
2 Replies
reply
Thank you, your comment is under review and will be posted as soon as approved
Desserts
almonds, Condensed, Dessert, milk