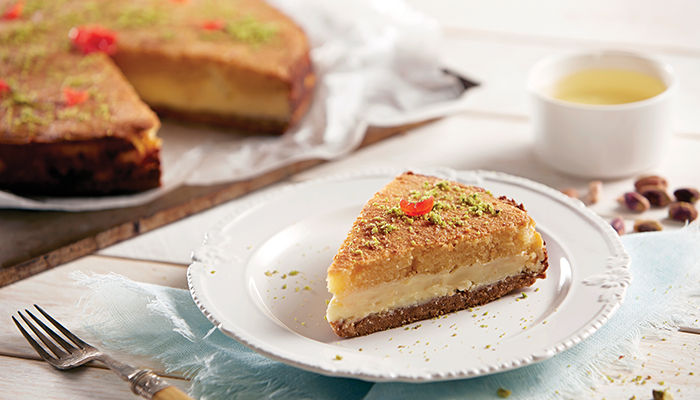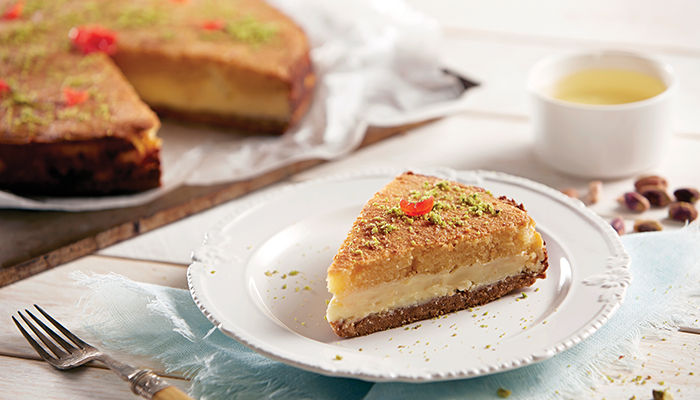 Basbousa Cheesecake
Two classics combine to great effect in this standout recipe for basbousa cheesecake. A buttery, crushed biscuit base and fluffy baked filling cover the traditional cheesecake element, while the crowning layer of syrup-drenched basbousa bring the flavours of the Middle East to the dessert party.
Goody Kitchen
Recipe by: Goody Kitchen
1

Mix the first layer ingredients then place it in the cheesecake mold; bake in the oven until it thickens.

2

Mix the second layer ingredients using the electric mixer on medium speed, add it to the first layer and then bake in the oven until it thickens.

3

Mix the third layer ingredients and add it the other two layers. Bake in the oven until its top becomes golden. Afterwards, pour the syrup and garnish with the pistachio nuts.
%comment%
2 Replies
reply
Thank you, your comment is under review and will be posted as soon as approved
Desserts
Basbousa, Dessert, Khaliji, Ramadan