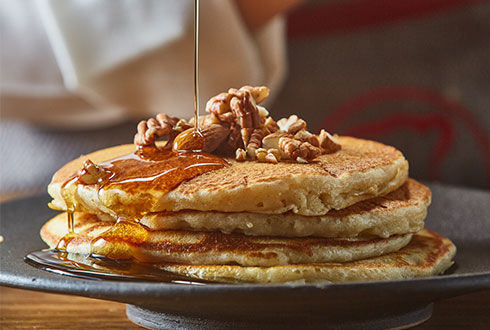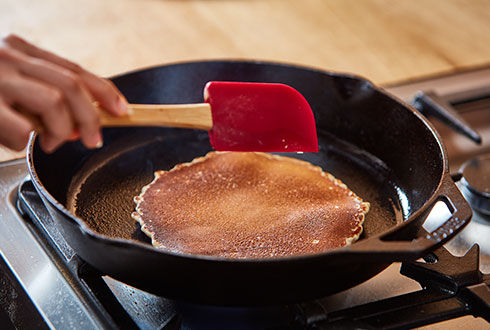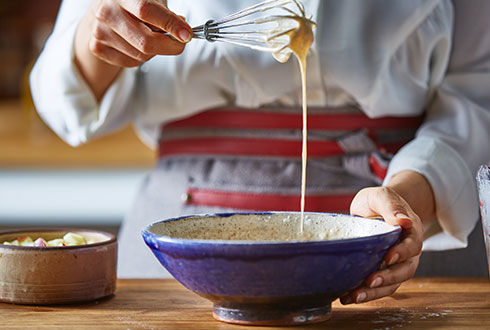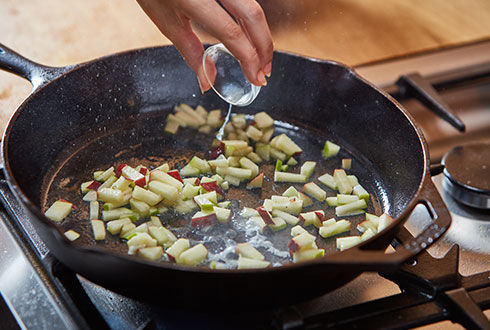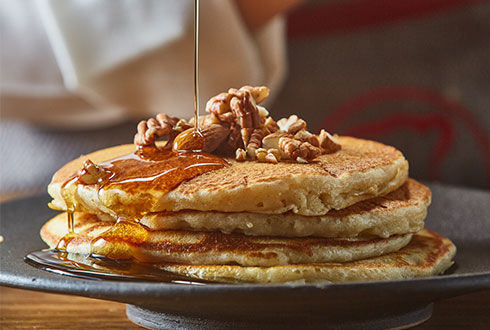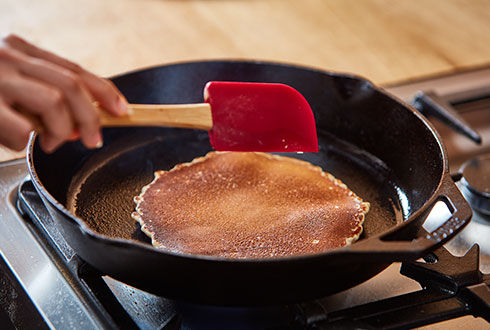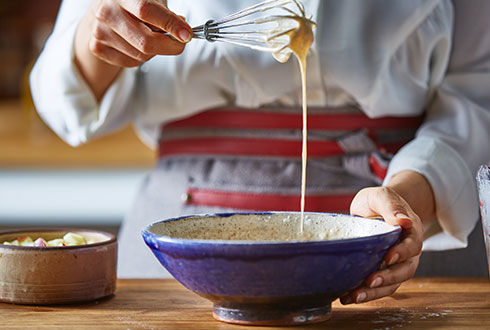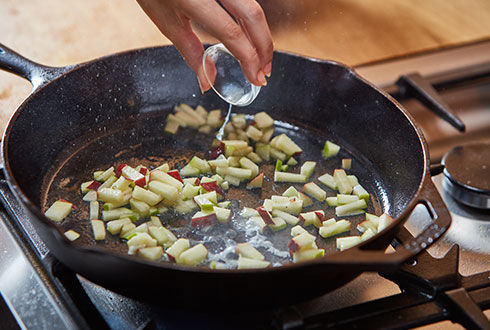 Cinnamon Apple Pancakes
Our cinnamon apple pancakes are fabulously light, subtly spiced and gorgeously flavoured thanks to the sweet and sticky caramelised apples. Drizzle generously with syrup when they're still warm from the pan then arrange in an impressive stack and you'll have yourself a truly memorable breakfast or brunch. For perfect pancakes every time, do follow our step-by-step guide.

Goody Kitchen
Recipe by: Goody Kitchen
1

For apple sauce: in a pan over low fire, place apples, sugar, cinnamon, and lemon juice. Cook for 20 minutes or till caramelized. Discard any excess liquid. Set aside.

2

In a large bowl, combine 2 kinds of flour, sugar, baking powder, baking soda and salt. Set aside. In a small bowl, combine buttermilk, egg, oil and vanilla, mix. Add at once to dry ingredients and whisk till no lumps remain, do not over beat. Add cooked apples and fold in gently.

3

Heat a shallow nonstick pan, pour about 1/4 cup batter. When surface is bubbly and edges are slightly dry, turn to the second side, cook for almost 2 minutes on each side or till golden.

4

On serving plate, tower pancakes on top of each other, drizzle with syrup and sprinkle nuts.
%comment%
2 Replies
reply
Thank you, your comment is under review and will be posted as soon as approved
Desserts
Apple, Cinnamon, Pancakes