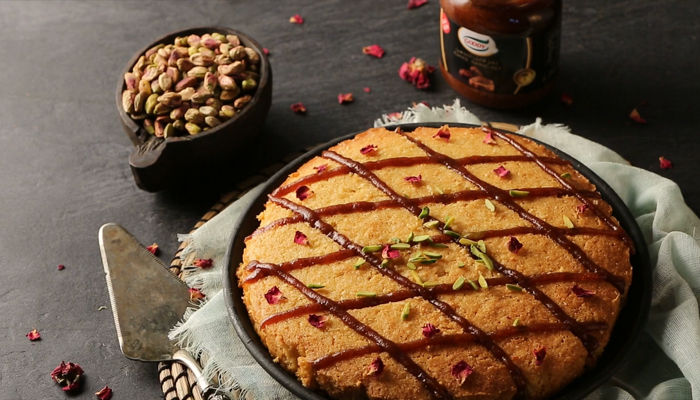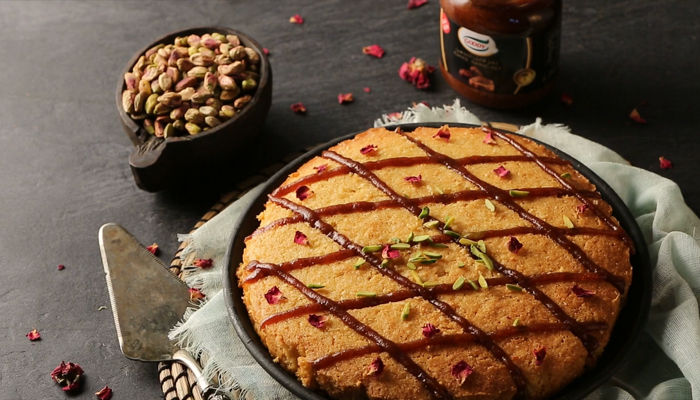 Date Checkered Basbousa
While the flavours in our checkered date basbousa are reassuringly familiar, using cream in place of the more traditional yogurt adds an extra dimension of richness. Piping Goody Date Spread over the surface of the baked cake in a checkerboard patten meanwhile takes the presentation to a new level.
Goody Kitchen
Recipe by: Goody Kitchen
1

Turn on the oven at 170oC.

2

Mix the eggs with the cream, oil, sugar, vanilla, custard, and coconut; then add the semolina and baking powder; and mix well.

3

Place the mixture in the baking sheet after coating it with a little oil.

4

In the cake decoration bag, place a suitable amount of the Goody Date Spread, and use it to draw the checkered decorations on the Basbousa.

5

Bake in the oven for 30 minutes.

6

Add a little amount of hot water over the Velor sweet condensed milk, and use it to impregnate the Basbousa.
%comment%
2 Replies
reply
Thank you, your comment is under review and will be posted as soon as approved
Desserts
date, Dates, Dessert, Khaliji, Ramadan