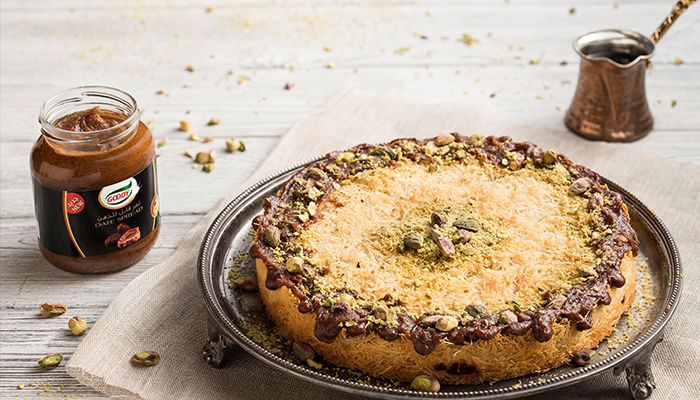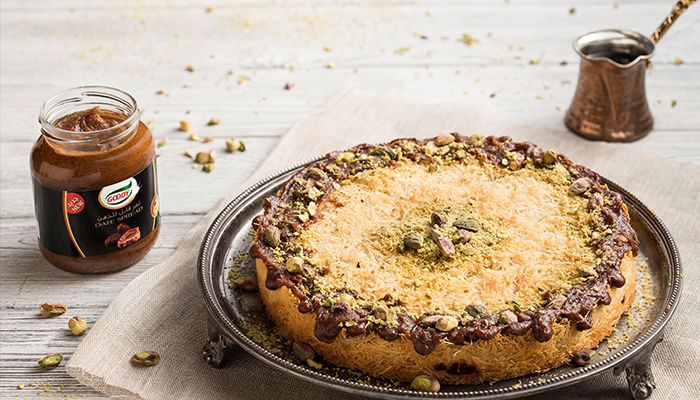 Date Spread Kunafa
Although the method for this traditional-with-a-twist recipe is simple, the results are truly sensational. Goody Date Spread brings all the sweetness you need here, while ready-made kunafa dough takes the stress out of the preparation. For a lovely final flourish, decorate the baked kunafa with extra swirls of date spread and handfuls of crushed pistachios.
Goody Kitchen
Recipe by: Goody Kitchen
1

Pre-Heat the oven at 350 ° F.

2

In a saucepan, slightly pre-heat the margarine

3

In a deep bowl, add the knafa and rub it with your fingers until it the entire mix turns into smaller pieces

4

In an oven-tray add half of the knafa quantity.

5

Spread the date Spread quantity desired and cover it with the remaining knafa quantity.
%comment%
2 Replies
reply
Thank you, your comment is under review and will be posted as soon as approved
Desserts
date, Dates, Dessert, Khaliji, Kunafa, Ramadan