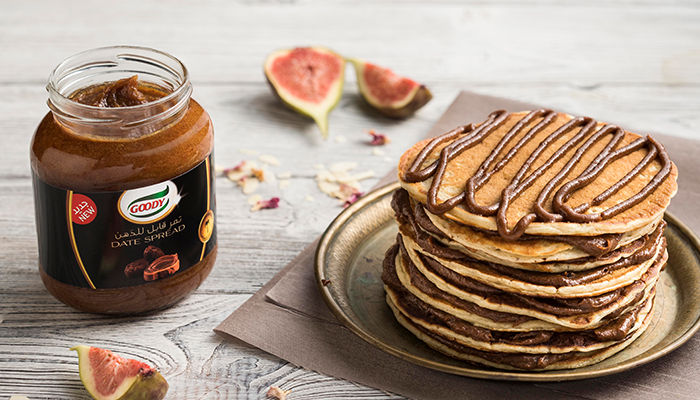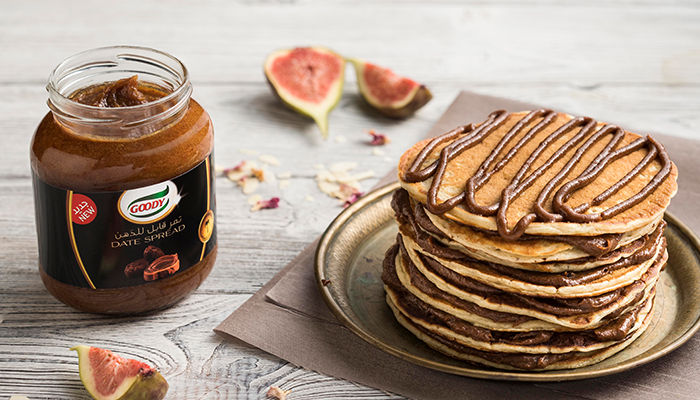 Date Spread Pancake
If you bring a towering stack of these fluffy date spread pancakes to the breakfast table, smiles on faces will be guaranteed. The laban gives the batter a lovely, slightly sharp flavour, which when paired with Goody Date Spread offers up a symphony of sweet-tangy tastes.
Goody Kitchen
Recipe by: Goody Kitchen
1

In a large bowl, mix the flour, baking soda, baking powder, salt, cinnamon, cardamom

2

In another bowl, mix the Laban, egg, sugar, butter, vanilla

3

Mix the 2 bowls together until it gets thick with no lumps

4

Heat the saucepan pan on a low temperature, and then add a small cup of the mix. Leave until its cooked. Flip it to the other way around and wait for the same before removing the pancake from the pan. Repeat the same steps until the entire portion is complete.

5

Serve the pancakes by adding Date Spread between all the layers.
%comment%
2 Replies
reply
Thank you, your comment is under review and will be posted as soon as approved
Breakfast
date, Dates, Dessert, Khaliji, Pancake