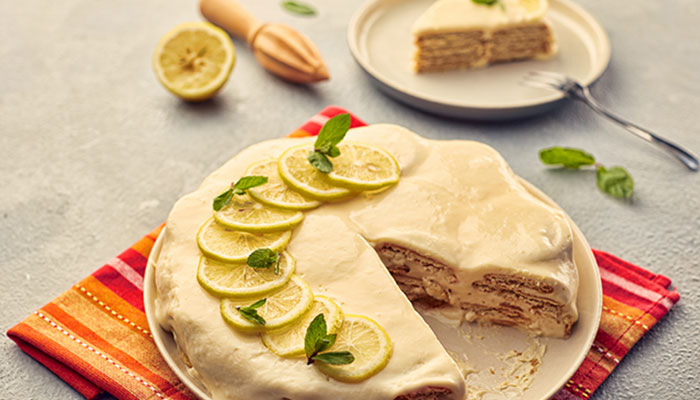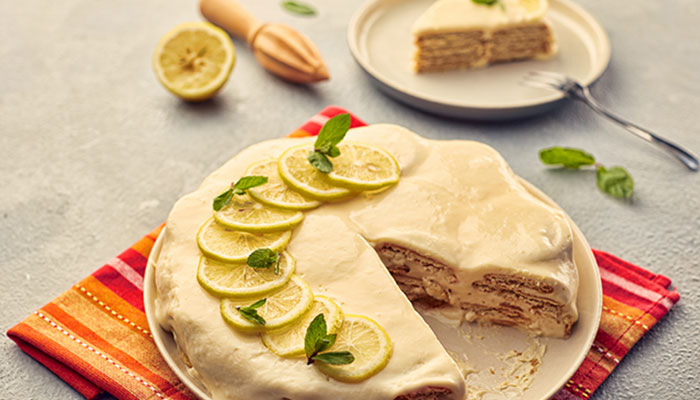 Carlota Mexican Dessert
In our visit to Mexico we discovered Carlotta dessert, a delicious dish and easy with ingredients always available in your kitchen ... Here's the recipe of carolta with lemon flavor..
Goody Kitchen
Recipe by: Goody Kitchen
1

Blend the two types of milk together with the lemon juice and set aside.

2

In an 8x8 glass baking dish, build your layers starting with milk mix and top it with cookies, one layer at a time,covering the entire pan. Cover the first layer of cookies with the milk mix sauce, and repeat the layers till the quanity is finished.

4

Place the dish in the refrigerator for at least 2 hours. Once its ready, flip it in the serving dish and garnish it with lemons.
%comment%
2 Replies
reply
Thank you, your comment is under review and will be posted as soon as approved
Desserts
cake, Dessert, easy, lemon, Lemons, Mexican