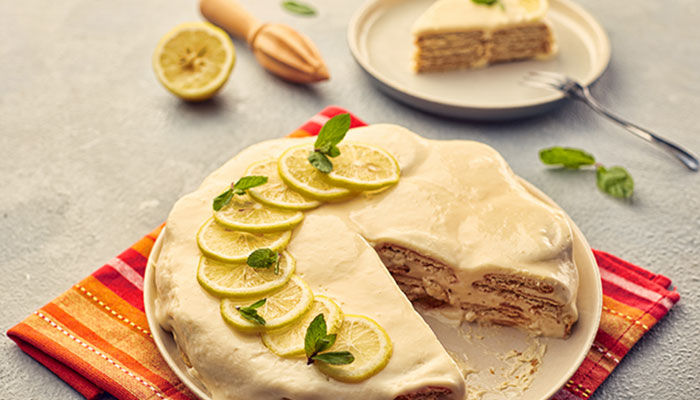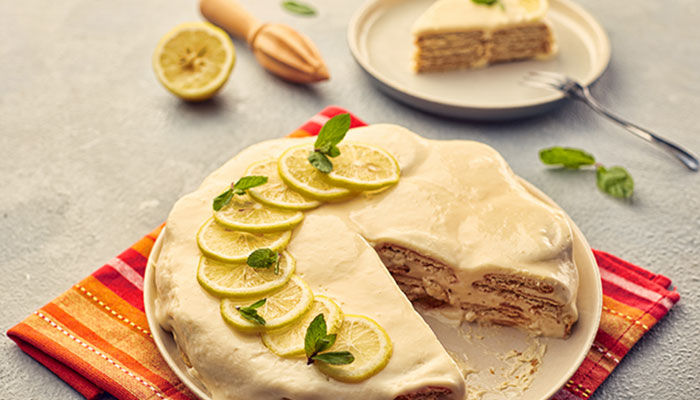 Carlota Mexican Dessert
When life gives you lemons, head Mexico way and make this citrussy, ever so tasty treat, otherwise known as key lime ice box cake. Despite its stunning appearance, this layered trifle-like Carlota Mexican dessert only requires four ingredients and is ever so quick to put together, which makes it even more of a keeper.
Goody Kitchen
Recipe by: Goody Kitchen
1

Blend the two types of milk together with the lemon juice and set aside.

2

In an 8x8 glass baking dish, build your layers starting with milk mix and top it with cookies, one layer at a time,covering the entire pan. Cover the first layer of cookies with the milk mix sauce, and repeat the layers till the quanity is finished.

4

Place the dish in the refrigerator for at least 2 hours. Once its ready, flip it in the serving dish and garnish it with lemons.
%comment%
2 Replies
reply
Thank you, your comment is under review and will be posted as soon as approved
Desserts
cake, Dessert, easy, lemon, Lemons, Mexican