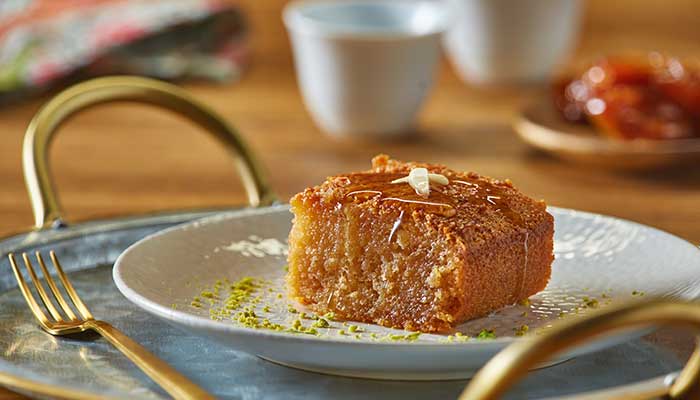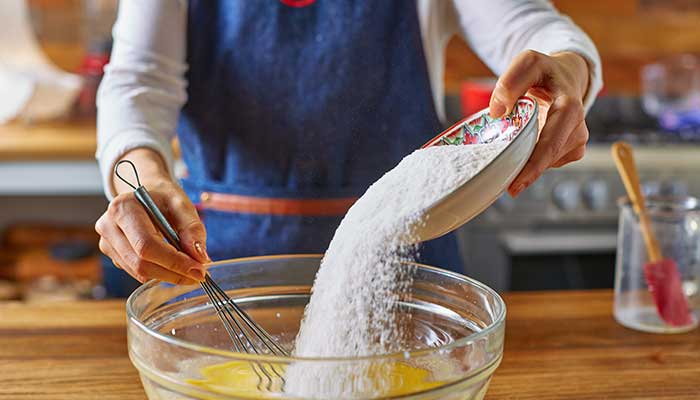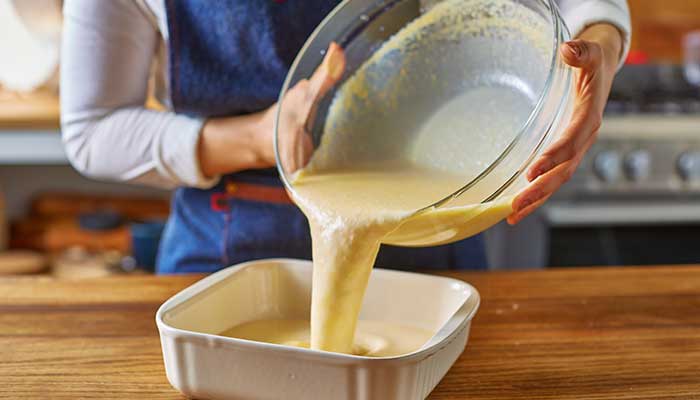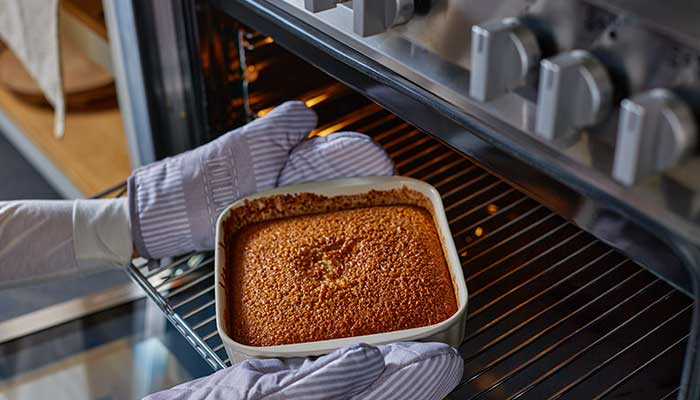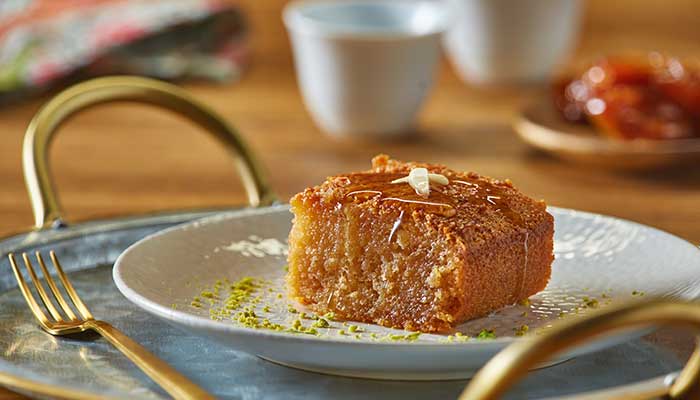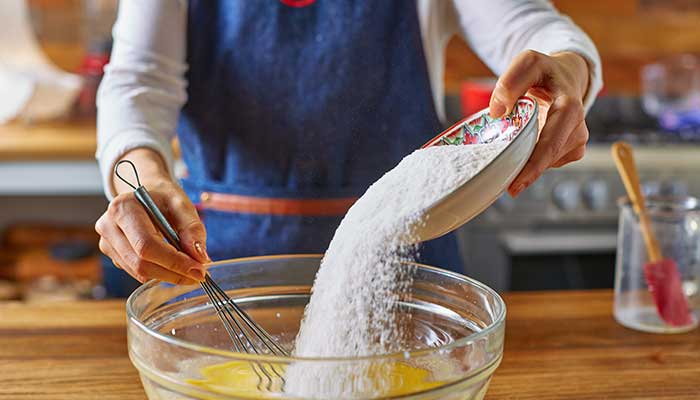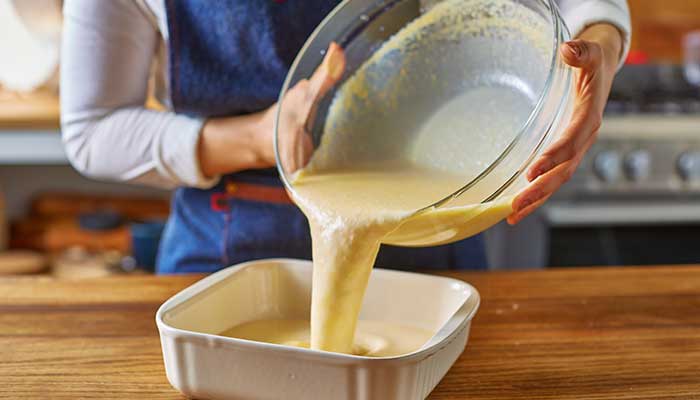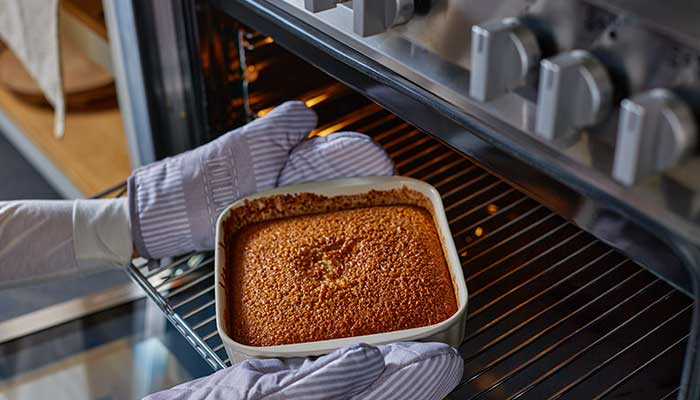 Rice Semolina Basbousa
Rice Semolina Basbousa An easy-to-prepare snack with a new distinctive taste, the Rice Semolina Basbousa for you and your family
Goody Kitchen
Recipe by: Goody Kitchen
2

Blend all the liquid ingredients in the electric stand mixer at medium speed for 5 minutes until you obtain a semi-liquid mixture.

3

Add the dry ingredients and stir for a couple of minutes until the mixture thickens.

4

Place the mixture a medium-sized oven sheet greased with butter

5

put it in the oven for 30 minutes or until the mixture turns golden. Take it out of the oven and add the syrup; then serve hot.You can garnish with almonds.
%comment%
2 Replies
reply
Thank you, your comment is under review and will be posted as soon as approved
Desserts
Basbousa, Khaliji, Ramadan