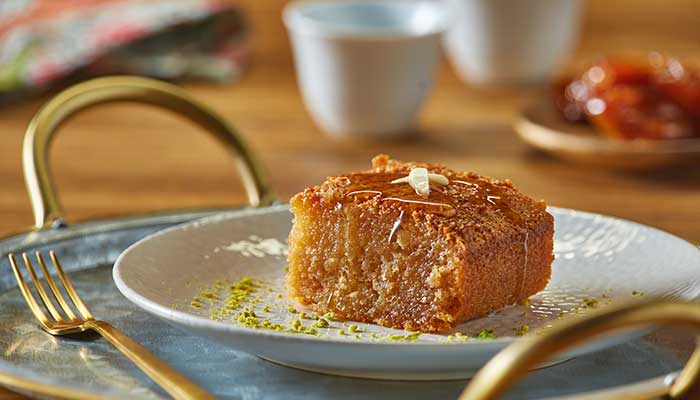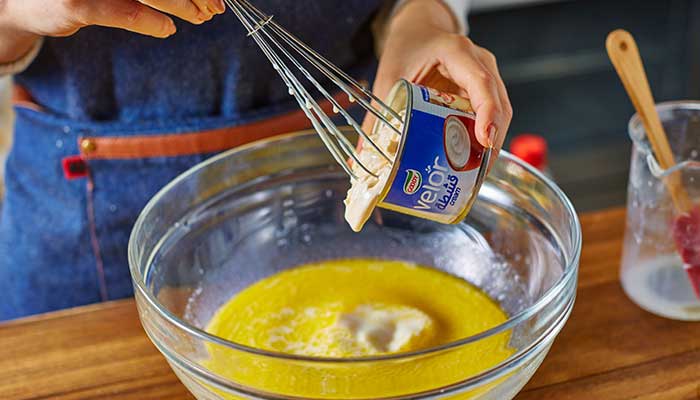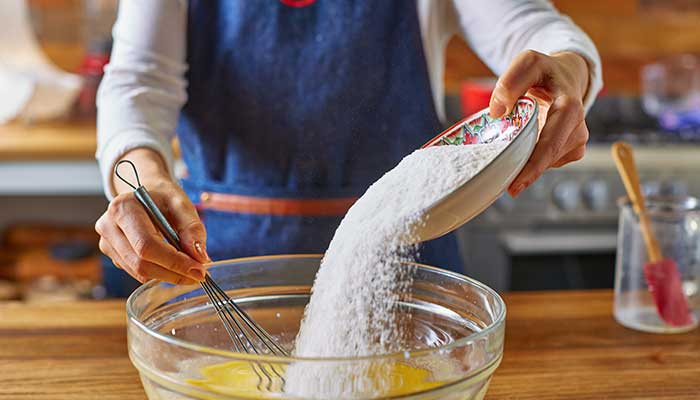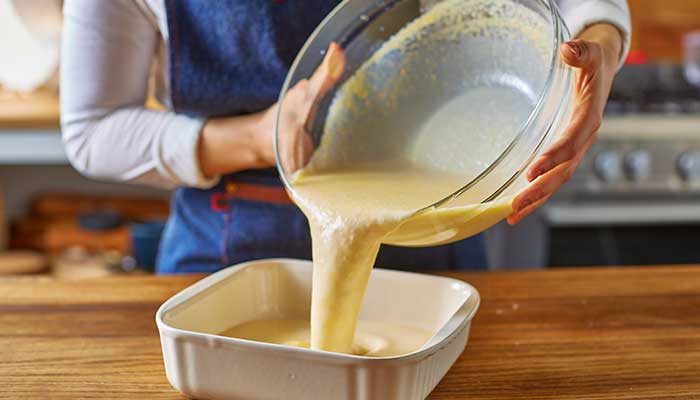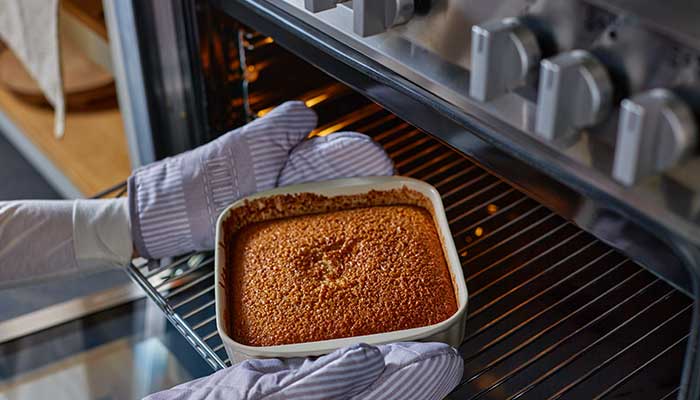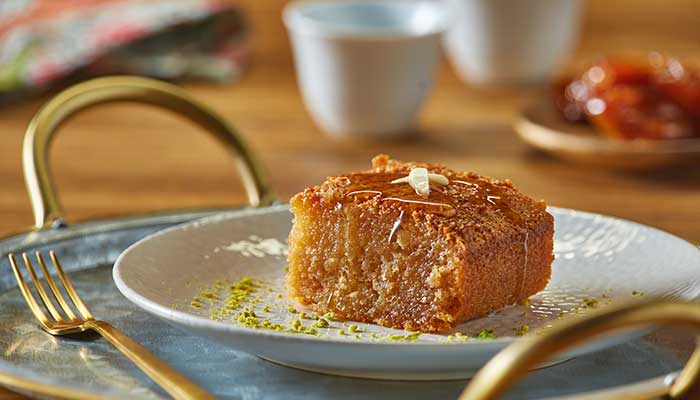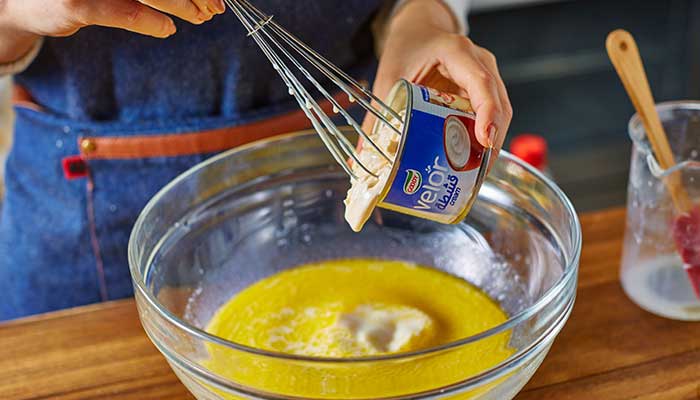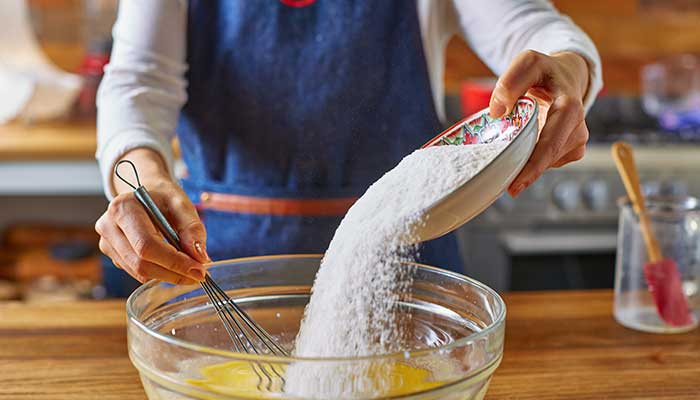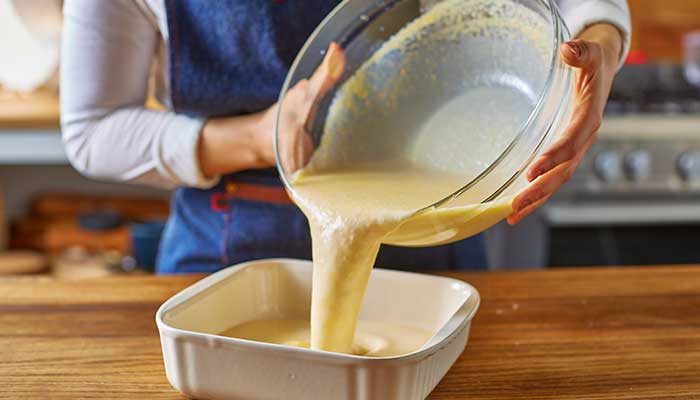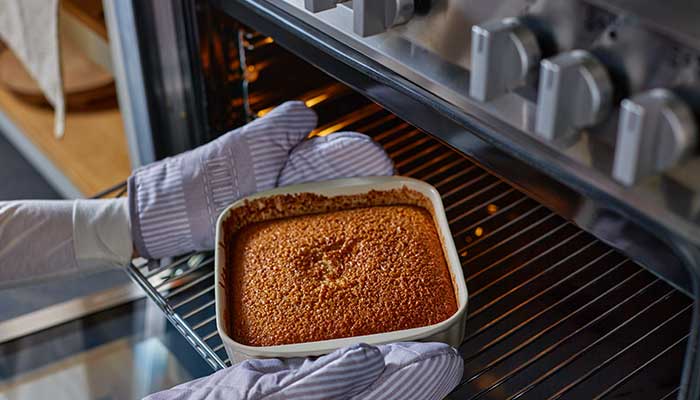 Rice Semolina Basbousa
Follow our step-by-step guide to preparing rice semolina basbousa and you'll be rewarded with a moist and moreish sticky-sweet dessert that friends and family will love. For an extra treat, serve with fragrant whipped cream lightly flavoured with rose water and lemon zest and garnished with flaked almonds.
Goody Kitchen
Recipe by: Goody Kitchen
2

Blend all the liquid ingredients in the electric stand mixer at medium speed for 5 minutes until you obtain a semi-liquid mixture.

3

Add the dry ingredients and stir for a couple of minutes until the mixture thickens.

4

Place the mixture a medium-sized oven sheet greased with butter

5

put it in the oven for 30 minutes or until the mixture turns golden. Take it out of the oven and add the syrup; then serve hot.You can garnish with almonds.
%comment%
2 Replies
reply
Thank you, your comment is under review and will be posted as soon as approved
Desserts
Basbousa, Khaliji, Ramadan