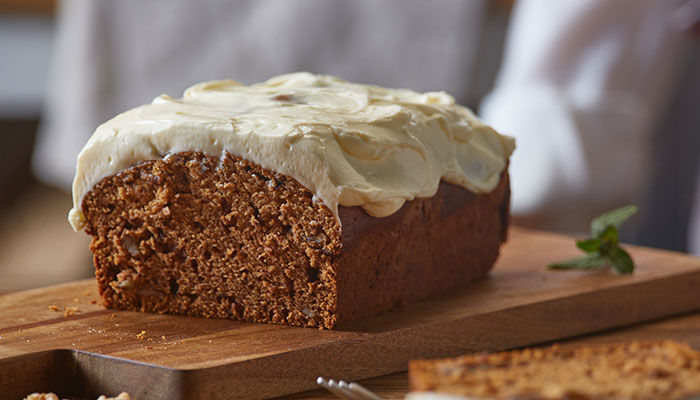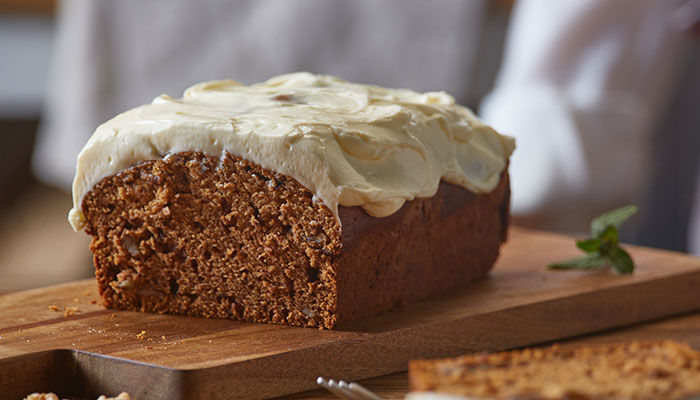 Dates Spiced Bread
Move over banana bread, there's a new loaf cake in town. With warming notes from the cinnamon and nutmeg, a lovely citrus twist courtesy of the orange zest and Goody Date Spread adding just the right amount of sweetness, this date spiced bread is a bake you'll return to time and time again.
Goody Kitchen
Recipe by: Goody Kitchen
1

Preheat the oven to 180 degrees C. Butter the bottom of an 22cm by 12cm by 6cm loaf pan. Line the bottom with parchment paper, then butter and flour the pan.

2

In the bowl of an electric mixer, beat the butter and brown sugar together on medium speed for 1 minute. Scrape down the bowl. With the mixer on low, add the egg, vanilla, and orange zest. Sift together the flour, baking powder, baking soda, cinnamon, nutmeg, cloves, and salt. With the mixer still on low, add the flour mixture alternately with the orange juice to the creamed mixture, beating only until combined. Add the dates spread, and the pecans.

3

Pour the batter into the prepared loaf pan and smooth the top. Bake for 50 to 60 minutes, until a toothpick comes out clean. Cool in the pan for 10 minutes, then turn out onto a wire rack and cool completely.

4

Meanwhile, in the bowl of an electric mixer fitted with the paddle attachment, cream the cream cheese, sugar, and orange zest on medium speed until just combined.

5

Slice the bread and serve with the orange cream cheese on the side for spreading.
%comment%
2 Replies
reply
Thank you, your comment is under review and will be posted as soon as approved
Brunch
Bread, Dates, Khaliji, Spiced