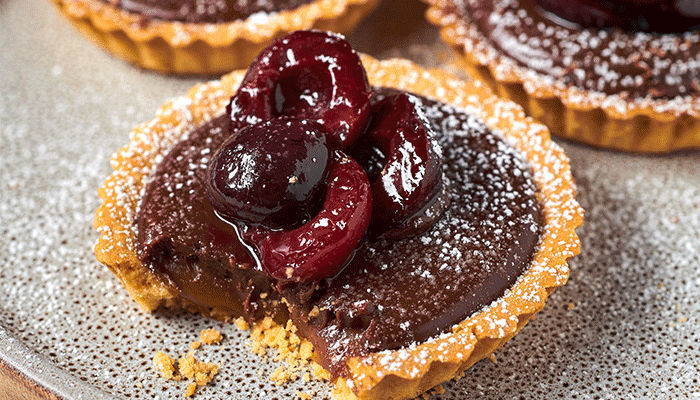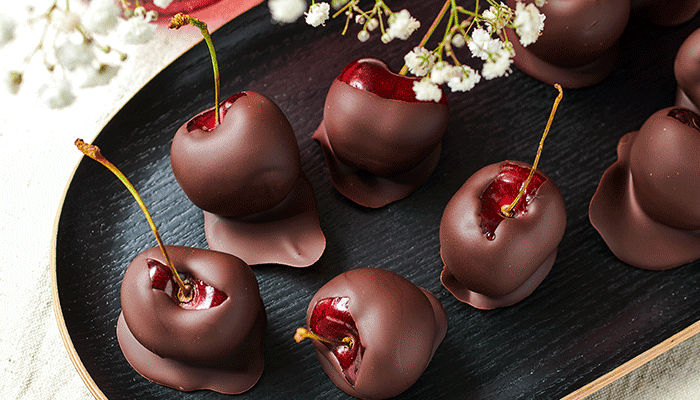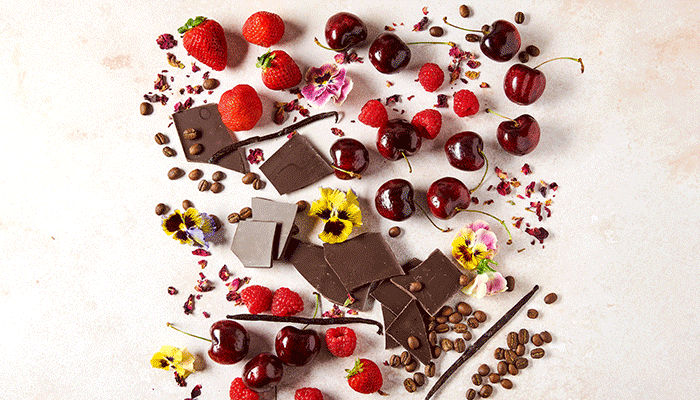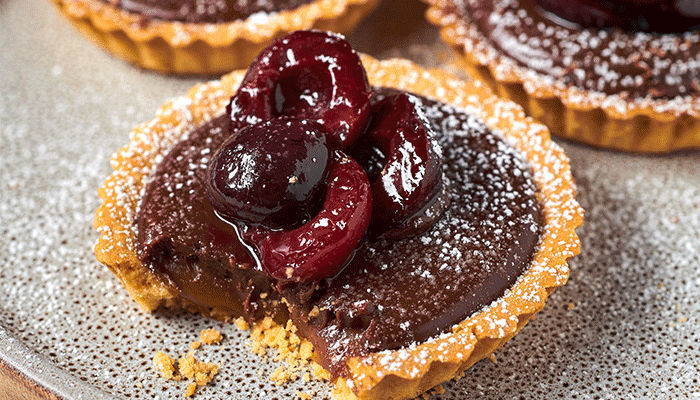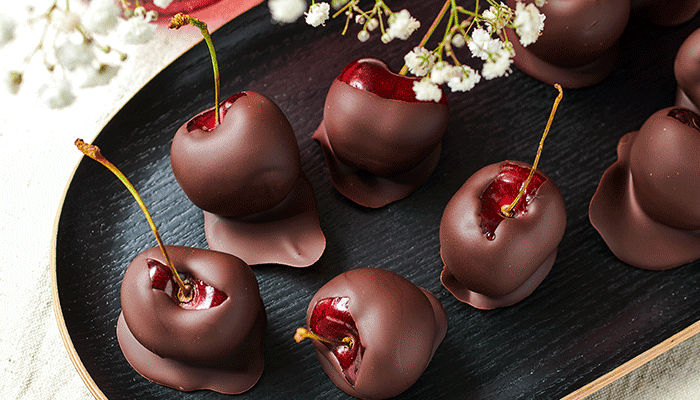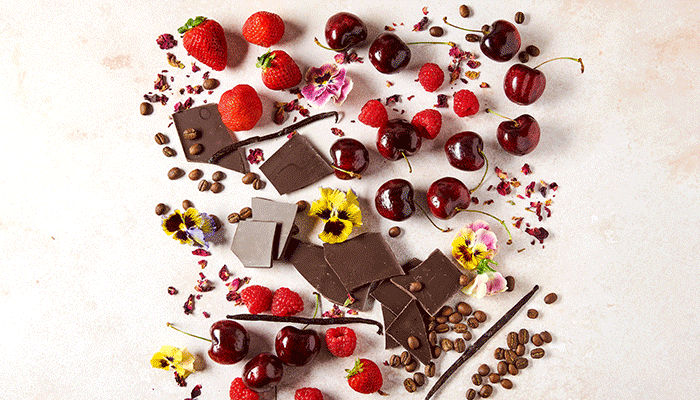 Double peanut butter chocolate tartlets with cherries
Double peanut butter chocolate tartlets with cherries
Goody Kitchen
Recipe by: Goody Kitchen
1

Make the tartlet shells. Mix the flour, sugar and salt in a large bowl. Use your fingertips to rub the butter in to the flour until it resembles breadcrumbs. (You can use a food processor if preferred.) Add the egg in stages, using your hands to mix together until the dough forms a ball when squeezed between your fingertips. (You may not need all the egg. If you think you need more liquid to form a ball, add a splash of ice-cold water.)


2

Form the mixture in to a ball and put on a large sheet of baking paper. Add another sheet on top then use a rolling pin to roll into a circle about ¼ inch thick. Transfer to the fridge to chill for 2 hours.


3

To line your tartlet tins, use the tins to press out circles from the rolled dough. Then, using your fingertips, press the pastry up the side of the tins until the tins are covered. Use excess pastry to cover any cracks. Freeze for 15 minutes to set the pastry.


4

Preheat the oven to 190C. Arrange the shells on a baking tray and use a fork to prick the bases. Bake for 15 minutes until golden brown, then remove from the oven and chill on a wire rack.


5

Prepare the coated cherries. For the chocolate to coat the cherries, they need to be completely dry, so pat them really well with kitchen paper. Dip the cherries in to the melted chocolate, holding the cherry by the stem. Let the excess chocolate drip back in to the bowl, then transfer the dipped cherry on a lined tray. Put in the fridge to set until ready to serve.


6

Now, make the poached cherries. Put all the ingredients in a small saucepan set over a medium-high heat. Bring to the boil then cook for 5 minutes, until the cherries soften and the liquid thickens. Remove from the heat and leave to cool until ready to serve.


7

Make the white chocolate filling. Mix the peanut butter and salted caramel sauce with the vanilla extract and sea salt. Divide among the cooled tartlet shells and spread in to an even layer.


8

Make the dark chocolate ganache. Put the chocolate, peanut butter, cream and butter in a heatproof bowl set over a pan of simmering water (make sure the two don't touch). Stir until smooth. Remove from the heat and leave to thicken. Top the ganache over the layer of caramel, using a spatula to spread the ganache into swirls. Leave to set for a further 20 minutes before serving.


9

Decorate the tart with the poached and coated cherries.
%comment%
2 Replies
reply
Thank you, your comment is under review and will be posted as soon as approved
Desserts
"Peanut butter", Tart