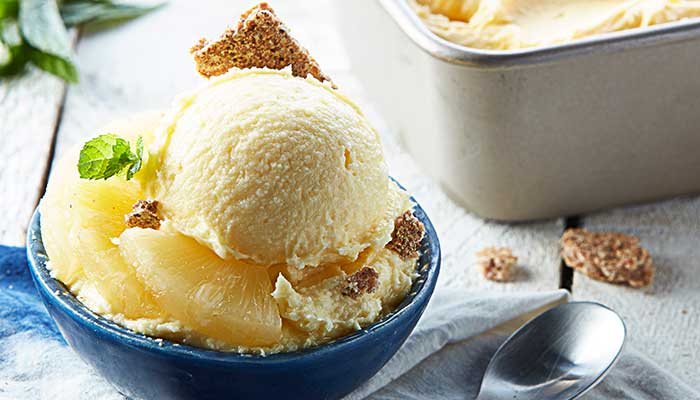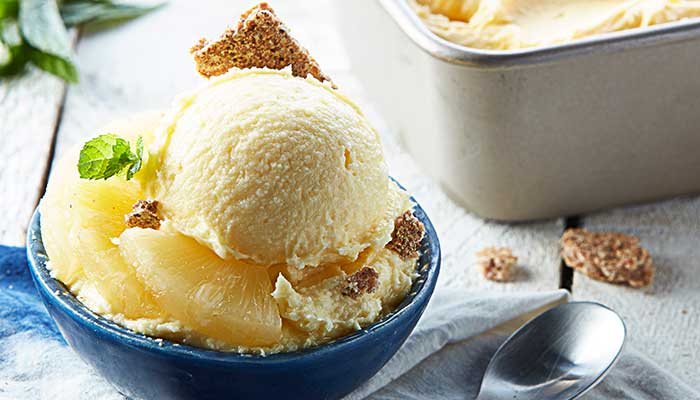 Frozen Pineapple Yogurt
Want to know the secret to minimum-effort, maximum-return homemade frozen pineapple yogurt that tastes like soft-serve ice cream? The answer is simple: Velor Sweet Condensed Milk. First freeze your pineapple (other fruit such as Goody Sliced Peaches would work well too), then blend with the condensed milk - it's that easy.
Goody Kitchen
Recipe by: Goody Kitchen
1

Put the pineapple in freezer for 8 hours. 

2

In the electric jack mixer, put the frozen pineapple and condensed milk, mix well. Garnish with pineapple and serve it immediately before it melts. 
%comment%
2 Replies
reply
Thank you, your comment is under review and will be posted as soon as approved
Desserts
easy, "Ice Cream", pineapple