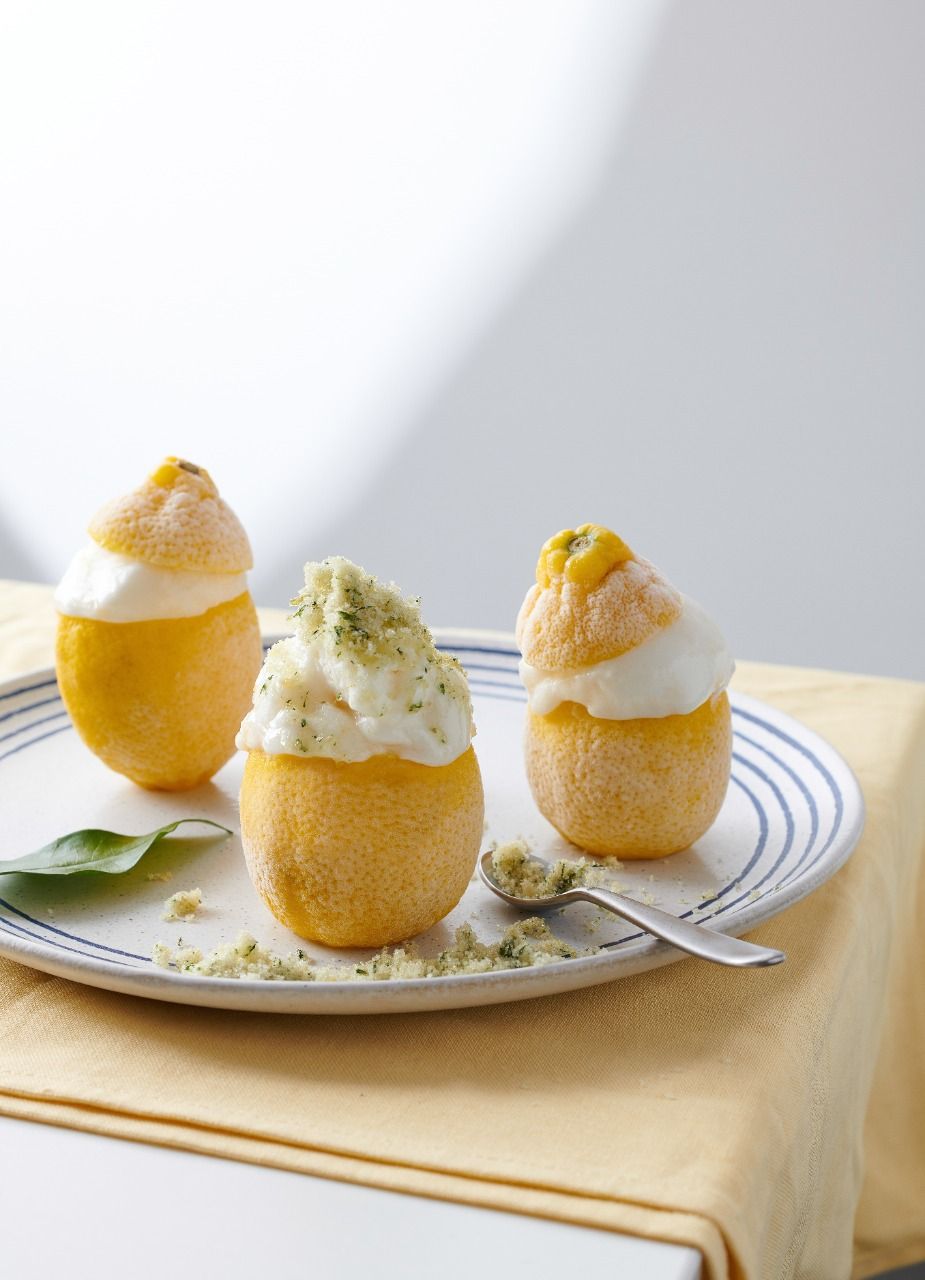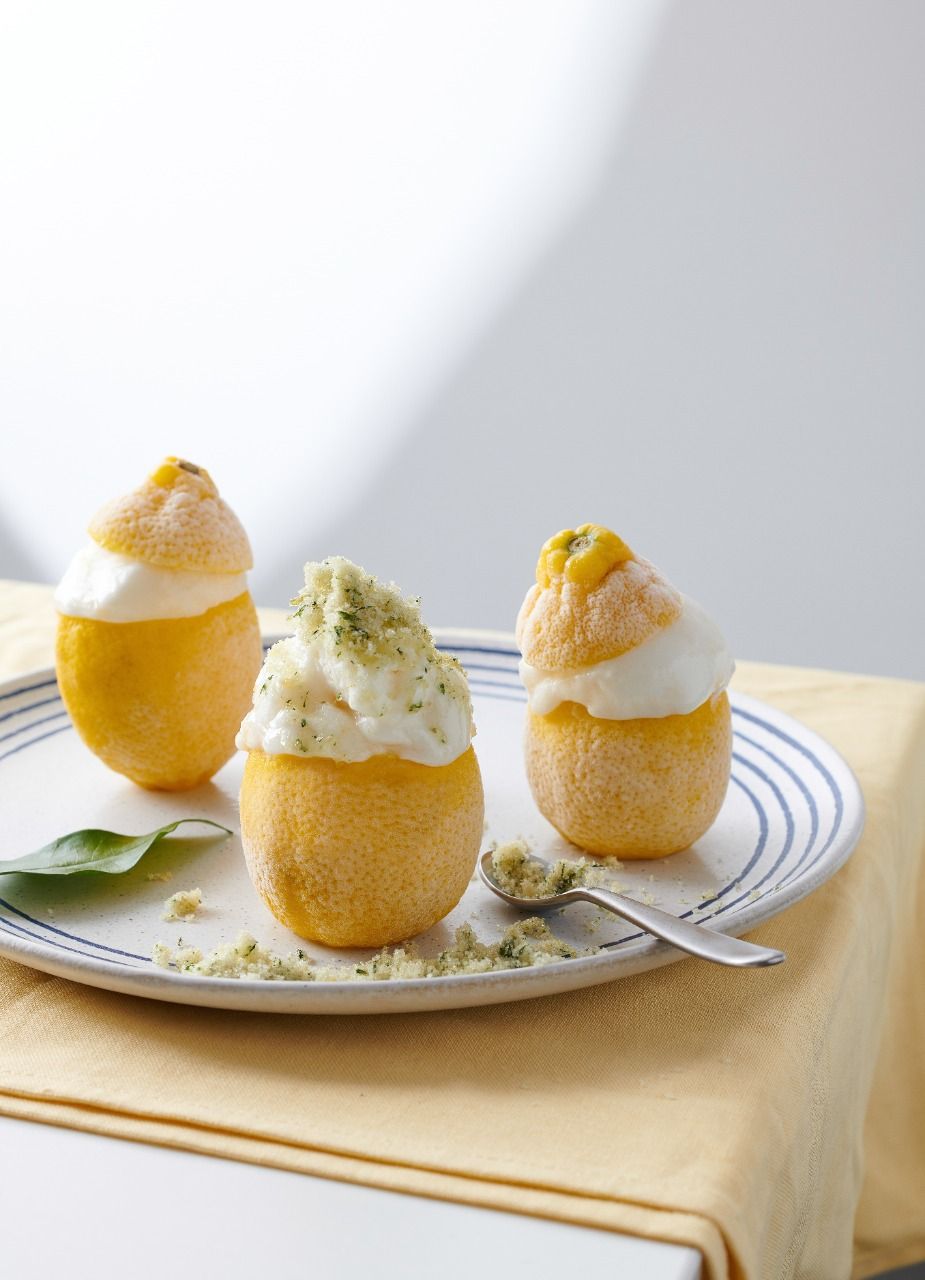 Lemon ice cream cups with mint sherbet
One of the most entertaining desserts to make and serve. This recipe is perfect for a dinner party because all the elements can be prepared ahead, meaning that on the night, you can pop in to the kitchen and return 5 minutes later with a dessert that will wow your guest. Trust us – we've tried it!
Goody Kitchen
Recipe by: Goody Kitchen
1

Cut the top from each lemon to make the lid then set aside. Trim the other end of the lemon to create a flat base. Use your smallest serrate knife to cut out the flesh from the lemon – squeeze into a jug until you have ½ cup juice. Put the hollowed-out lemons and lemon lids in the freezer, saving for presentation.

2

Make the ice cream. Pour the condensed milk and double cream into a bowl. Beat with an electric whisk for 3-4 minutes or until the mixture holds its shape. Whisk in the lemon zest and lemon juice, the sugar and the vanilla. Transfer to a freezeproof container until frozen.

3

Once the ice cream and lemons are frozen, make the mint topping. Pound the mint, sugar and lemon zest together.

4

To serve, generously scoop the ice cream into the lemon shells and top with the lids. Serve with a bowl of the mint sugar for your guests to sprinkle.
%comment%
2 Replies
reply
Thank you, your comment is under review and will be posted as soon as approved
Desserts
Condensed, "Ice Cream", Lemons