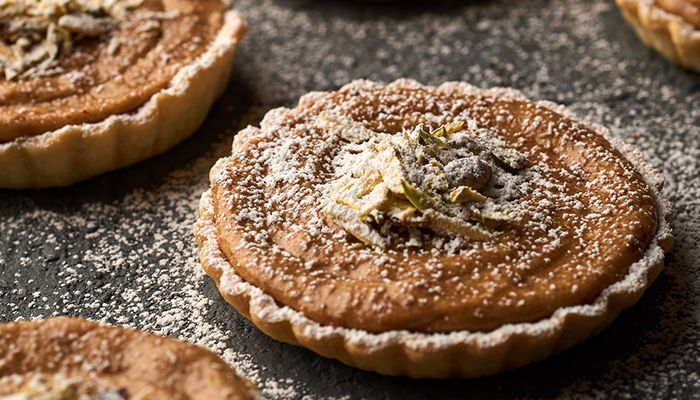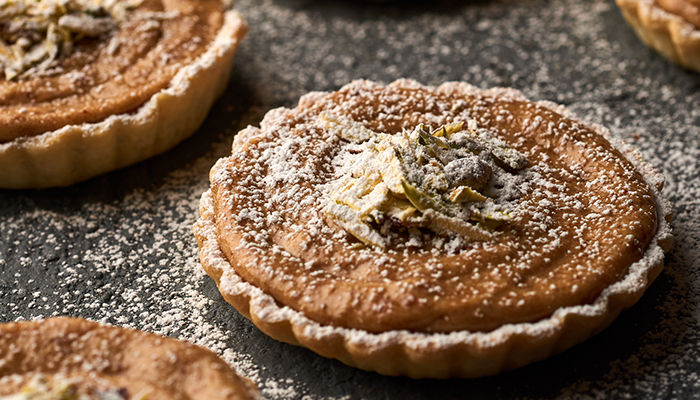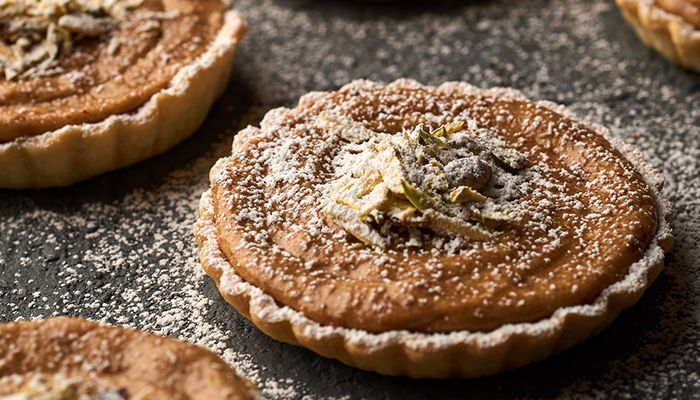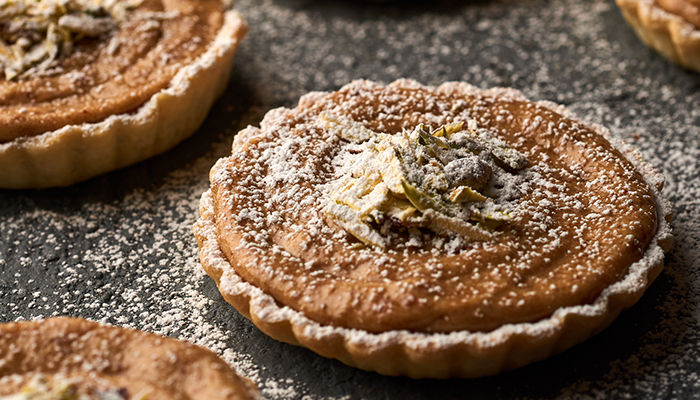 Ma'amoul Individual Tartlets
Ma'amoul, but not as you know it. We've turned this classic treat into the sweetest tarts to bake, serve and enjoy over Eid.
Goody Kitchen
Recipe by: Goody Kitchen
1

Preheat the oven to 180C and grease 4 x 10cm loose-bottomed tart tins. Line with the pastry and trim the excess. Chill in the fridge for 30 minutes. Cover with baking paper and fill with baking beans.

2

Bake for 8 minutes, remove the beans and paper, then bake for 5 minutes more. Cool.

3

To make the tart filling, whisk the eggs in a large bowl then add the date spread, double cream, caster sugar, the orange zest and juice, and walnuts.

4

Carefully pour into the tarts so it almost fills the top.

5

Bake for 6-8 minutes more until the filling is just set. Garnish with the pistachios, almonds and apricots to serve and serve with cream, if you like.
%comment%
2 Replies
reply
Thank you, your comment is under review and will be posted as soon as approved