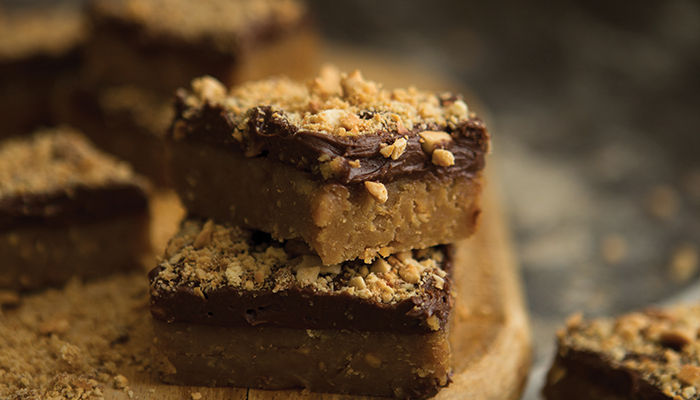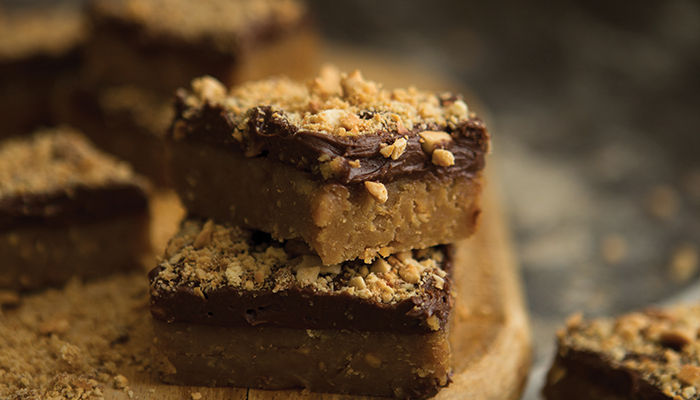 Peanut Butter Chocolate Biscuits
Rich, indulgent and utterly delicious, these easy, no-bake biscuits combine smooth and creamy peanut butter, condensed milk and melted chocolate to magnificent effect. Peanut butter chocolate biscuits make a fantastic addition to a picnic or afternoon tea spread and would also be wonderful packaged up as an edible gift.
Goody Kitchen
Recipe by: Goody Kitchen
1

Place all the ingredients of the first layer in a pot over medium heat, with the exception of the biscuits; continue to stir for 15 minutes until the mixture is incorporated. Take the pot off the heat and add the biscuits to the mixture and knead well. Roll out the dough evenly in a medium-sized sheet.

2

Place the ingredients of the second layer in a microwave safe bowl, and then put the bowl in the microwave for 30 seconds. Afterwards, place the mixture evenly over the first layer and garnish the top with ground pistachios or biscuits. Refrigerate for 3 hours, then cut them into squares and serve.
%comment%
2 Replies
reply
Thank you, your comment is under review and will be posted as soon as approved
Snacks
American, Biscuits, Chocolate, Cookies, PeanutButterQR