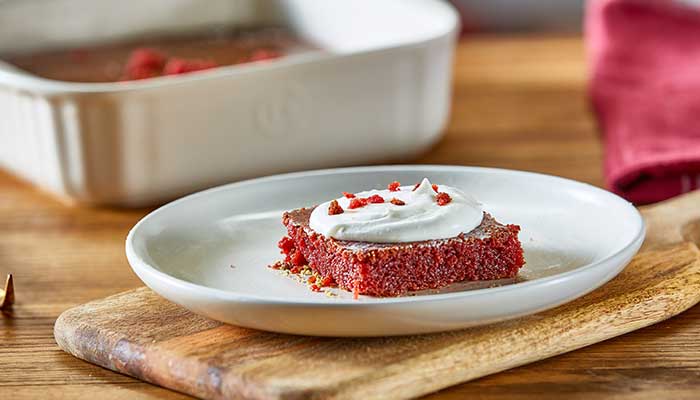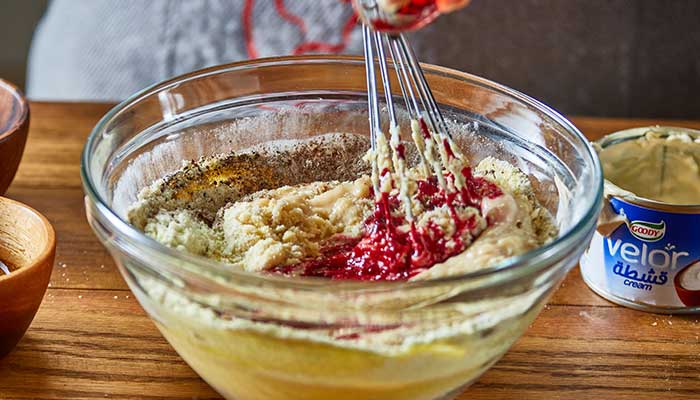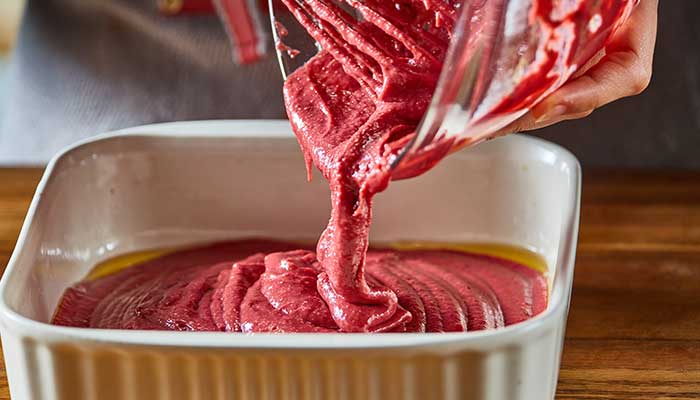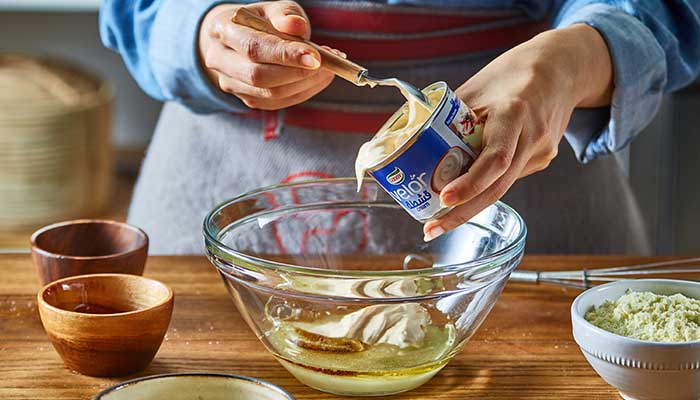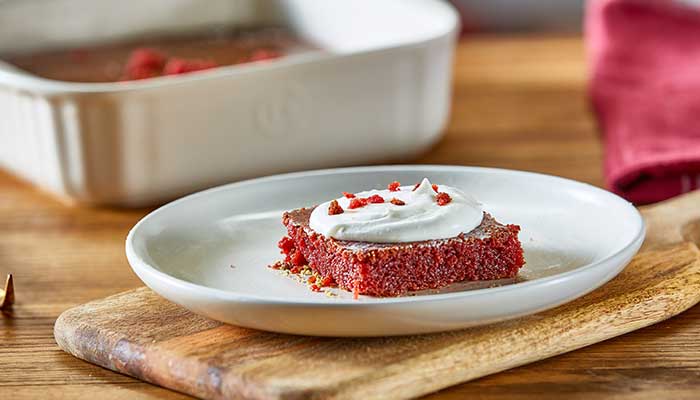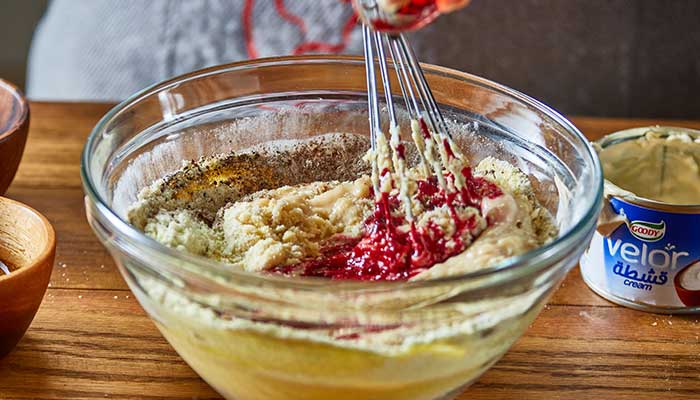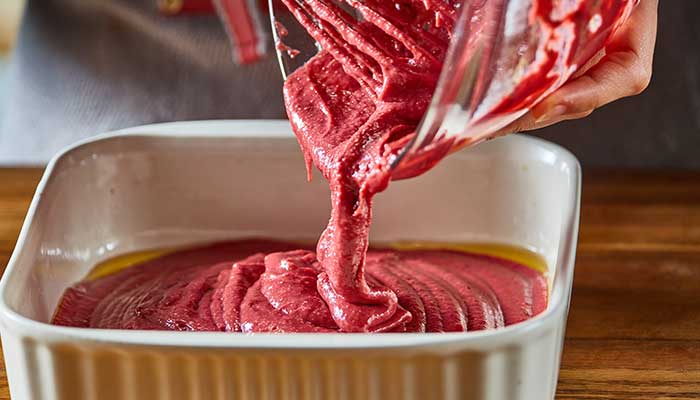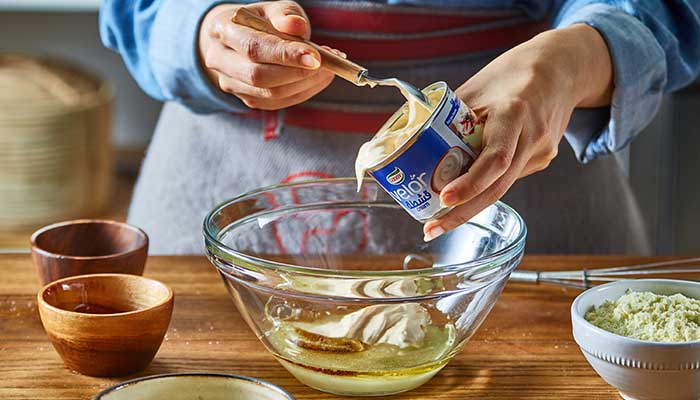 Red Velvet Basbousa
This innovative recipe takes everything we love about traditional, syrupy-sweet basbousa and adds a modern twist in the preparation and presentation. The result is seriously special and cream-cheese topped red velvet basbousa is one of those memorable desserts that gets everyone talking (and asking how you made it).
Goody Kitchen
Recipe by: Goody Kitchen
1

In a bowl mix oil with sugar, and then add the canned cream and vanilla until the mixture is incorporated. Add powder milk, cocoa, baking powder, as well as the red food coloring and then mix the ingredients well.Add the semolina and mix again.

2

In a Pyrex pour the mixture and place it in the oven over medium heat for about 35 minutes.Remove the Pyrex from the oven, pour the syrup over the mixture and let it absorb it.

3

In another bowl using an electric mixer, blend the cream cheese ingredients.

4

Cut the Red Velvet Basboosa into circles or as you prefer, place them in the serving plate and decorate it with the cream cheese mixture. and surve.
%comment%
2 Replies
reply
Thank you, your comment is under review and will be posted as soon as approved
Desserts
American, Basbousa, Cocoa, Khaliji, Lebanese, Ramadan