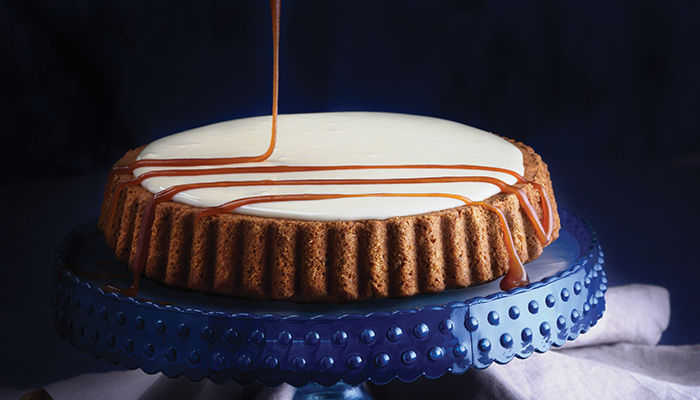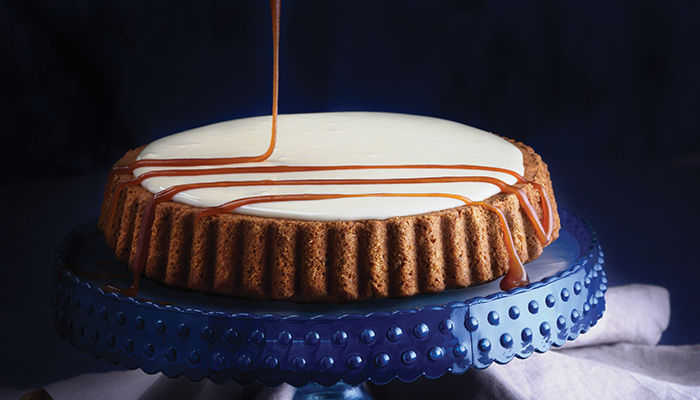 Salted Caramel Dates Cake
This decadent salted caramel date cake is sophisticated enough to serve for dessert. Be sure to toast the coconut until light golden brown – doing so adds fantastic depth of flavour to the sponge and compliments the rich cream cheese frosting perfectly. It would also be remiss not to trickle any leftover salted caramel sauce over vanilla ice cream...
Goody Kitchen
Recipe by: Goody Kitchen
1

To prepare the caramel sauce: Put the sugar over low heat in a non-stick pot and let it melt without stirring until it becomes golden, and then take it off the heat and add the cream, butter and salt; and stir them well until they are incorporated.

2

To prepare the cake: First, roast the powder milk in a pot over heat until it becomes golden and repeat the same process with the coconut, then put all the dry ingredients in one bowl.

3

In another bowl, place the eggs, sugar and vanilla, and beat them well until the mixture doubles in size. Afterwards, start by gradually adding the dates, the dry ingredients and the oil, and continue beating until the mixture is incorporated well.

4

Heat the oven at 170°C, then place the mixture in the tart sheet and place it in the oven until it is cooked. Test the baking of the cake by inserting the knife head or a wooden stick in the middle of the cake then remove it and find it clean.

5

Using the electric mixer, mix the condensed milk and the cream cheese.

6

In the serving dish, place the cake and cover it with the condensed milk and cheese mixture and garnish it with lines of salted caramel.
%comment%
2 Replies
reply
Thank you, your comment is under review and will be posted as soon as approved
Desserts
cake, Caramel, date, Dates, Dessert, Khaliji