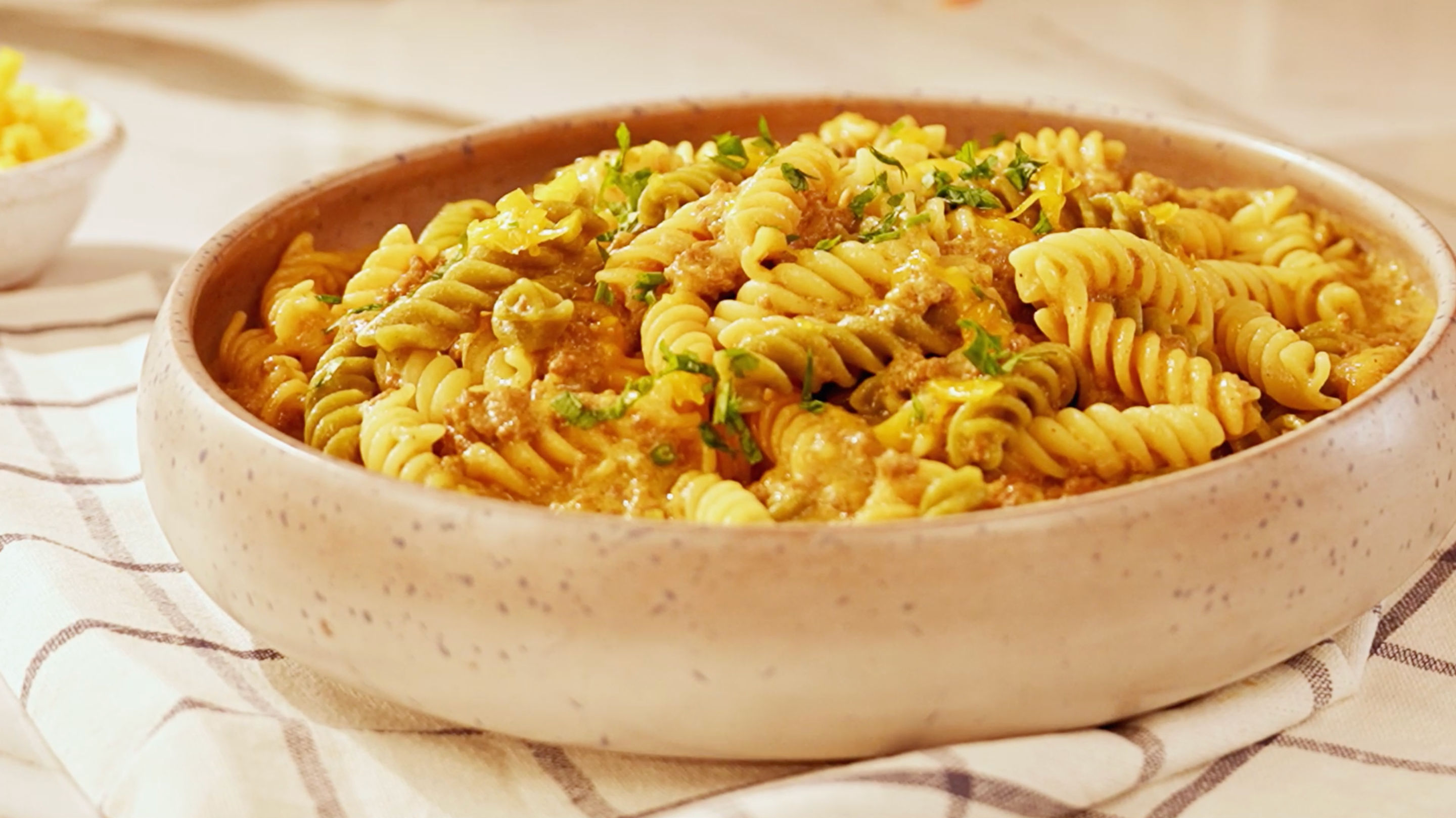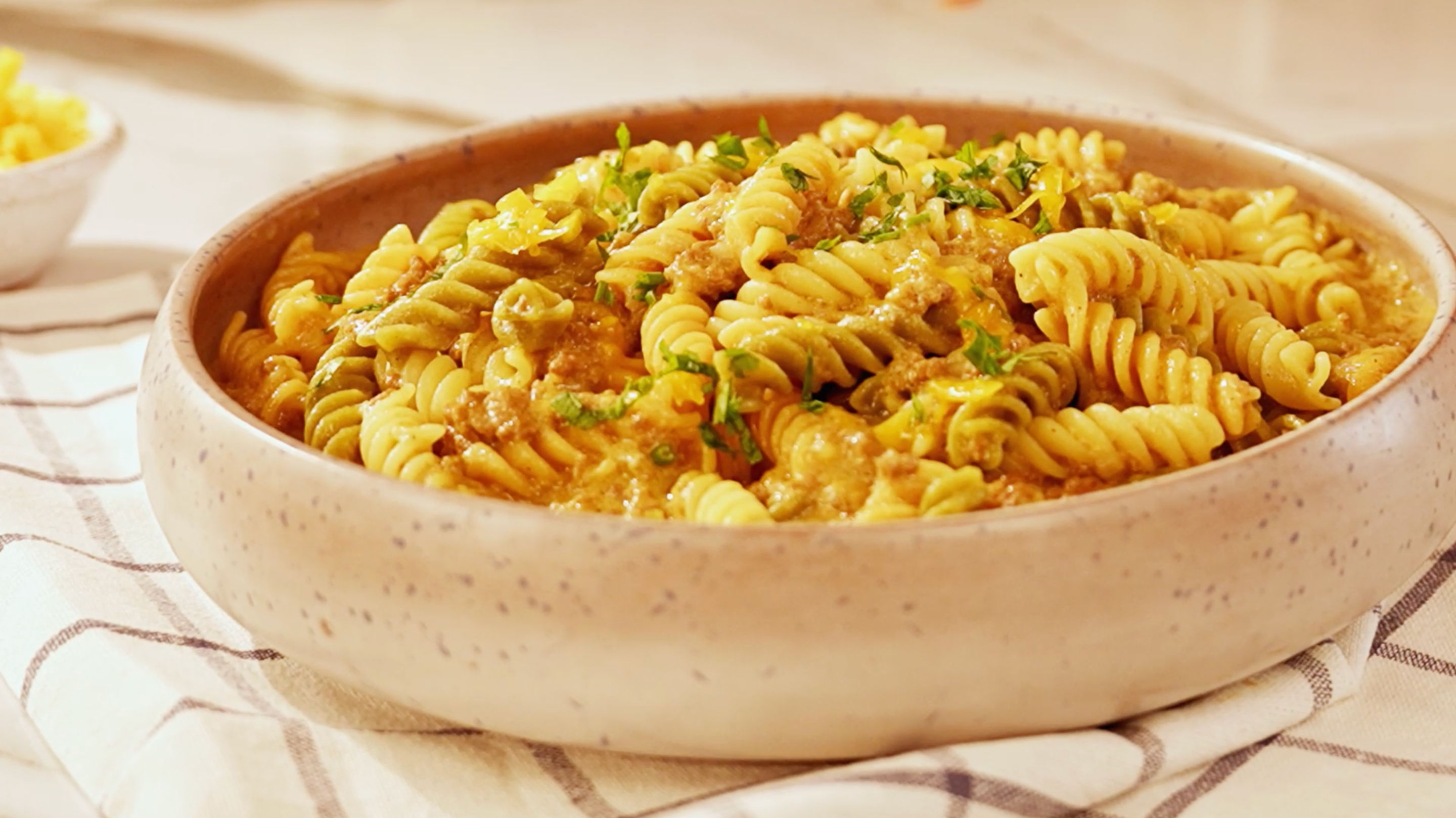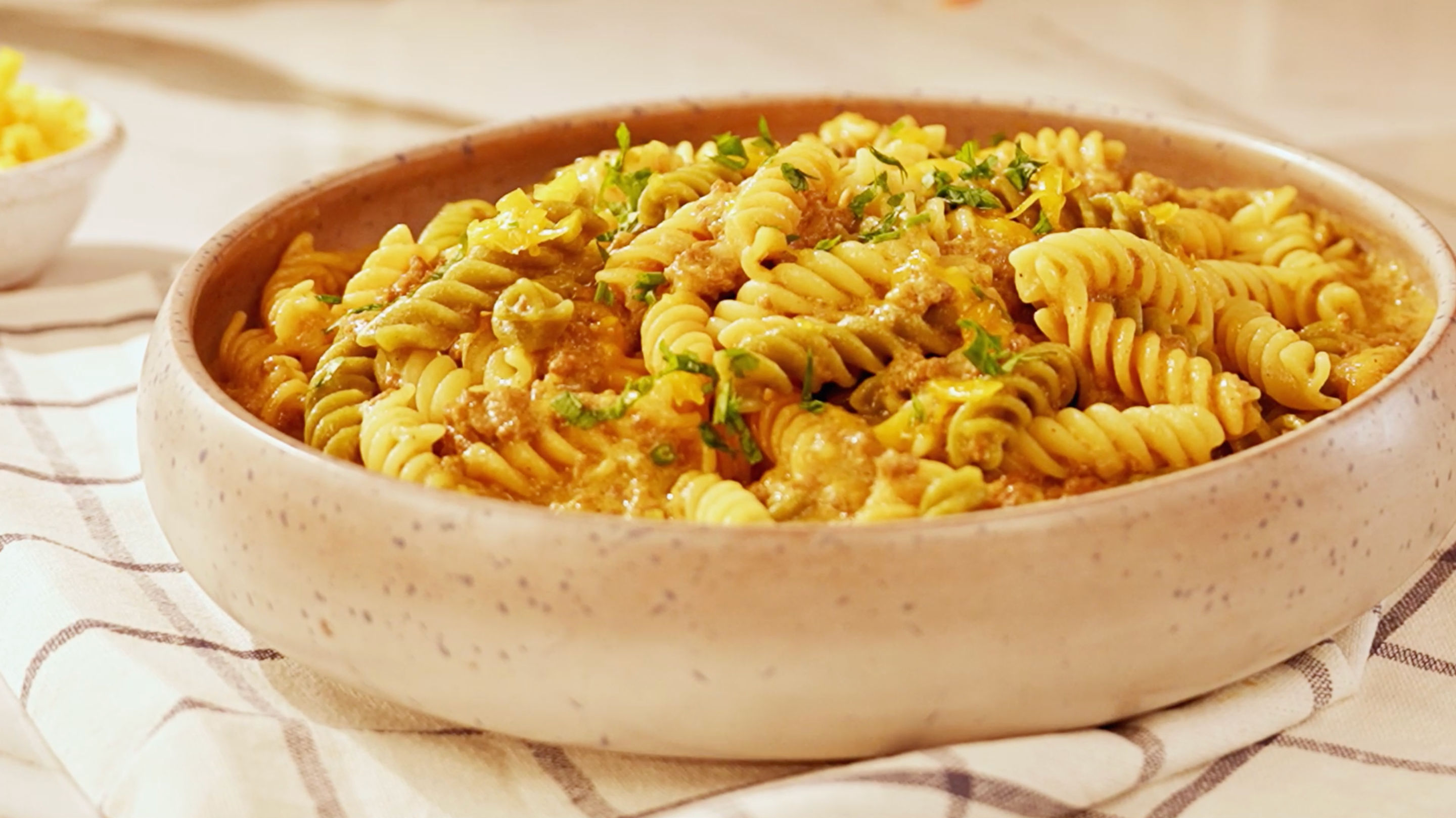 Cheese Burger Pasta
Indulge in the ultimate comfort food with this delicious cheese burger pasta! Juicy ground beef, cheese, and colorful Fusilli pasta come together in a dish that will have you coming back for seconds.
Pastapedia
Recipe by: Pastapedia
1

In a large pot over medium-high heat, add oil, onion, garlic, and beef. Season with salt and pepper and cook for about 10 minutes or until lightly browned. Stir in the paprika and garlic powder.

2

Pour in milk and stock and let boil. Add the pasta, ketchup and mustard and stir to combine. Let it simmer for 6-8 minutes while stirring occasionally.

3

Add cheese and stir until the sauce becomes smooth and creamy.

4

Add salt and pepper to taste, and garnish with chopped parsley.
%comment%
2 Replies
reply
Thank you, your comment is under review and will be posted as soon as approved
Dinner
Burger, Cheese, Pasta