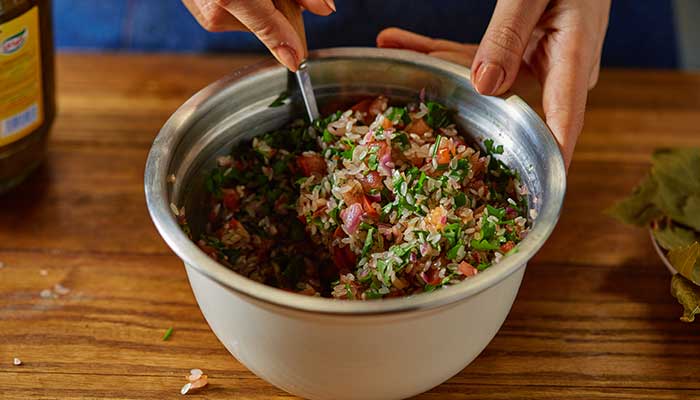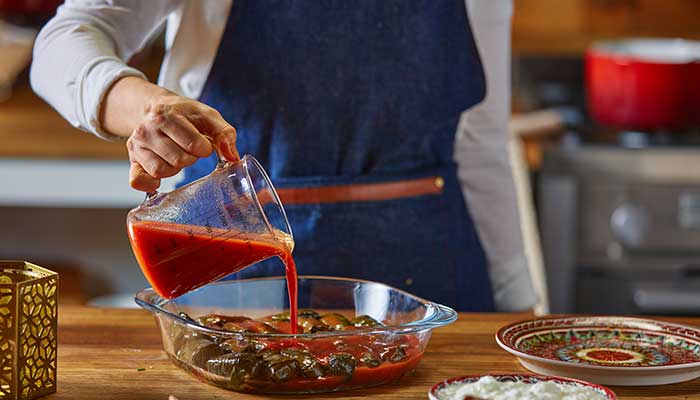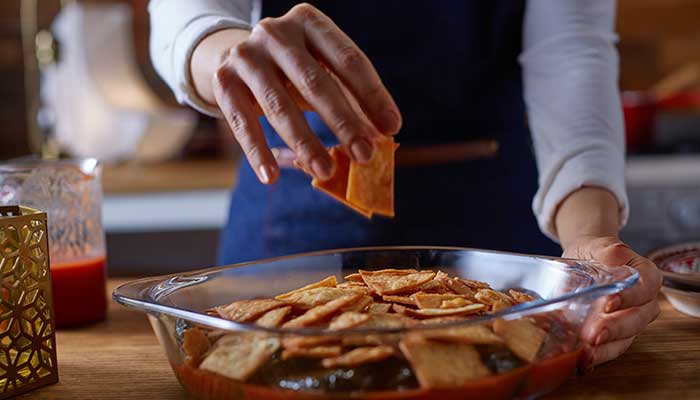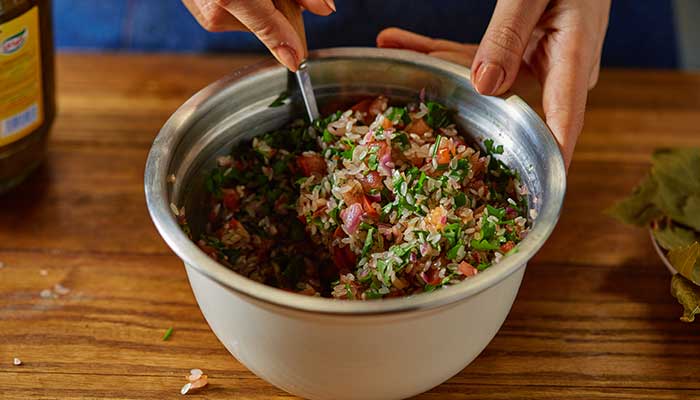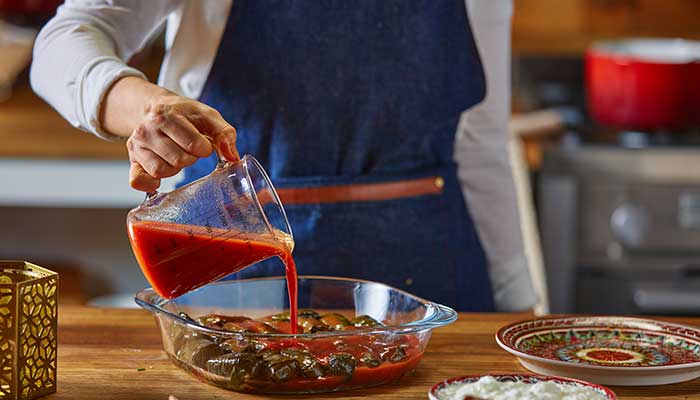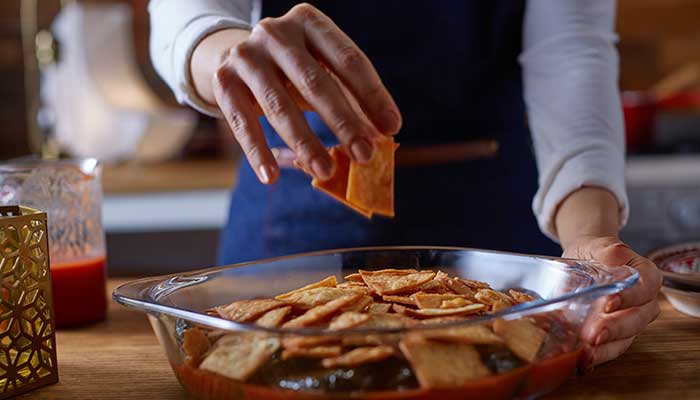 Vine Leaves Fattah
Vine Leaves Fattah An innovative dish suitable for a Ramadan breakfast, do not miss the experience
Goody Kitchen
Recipe by: Goody Kitchen
1

In a bowl, combine rice, parsley, coriander, mint, lemon juice, first amount of olive oil, balsamic vinegar and seasoning. Use filling to stuff vine leaves and wrap. Arrange in a medium pan. Secure stuffed vine leaves with a plate and pour hot water, second amount of olive oil, vinegar, molasses and seasoning. Cook on gentle fire for an hour.

2

For tomato sauce: in a pan, heat oil. Sauté onion and 3 cloves garlic till golden. Add half amount coriander, tomatoes, tomato paste, vinegar, lemon salt and pepper. Simmer gently for 5 minutes. Take off heat.

3

Arrange cooked vine leaves in a glass pan and pour tomato sauce over. Place fried bread squares on top and pour yogurt over. In a small pan, heat some oil and sauté remaining garlic and coriander. Drizzle on top. Serve immediately.
%comment%
2 Replies
reply
Thank you, your comment is under review and will be posted as soon as approved
Lunch
Fattah, Mediterranean, "Vine Leaves"