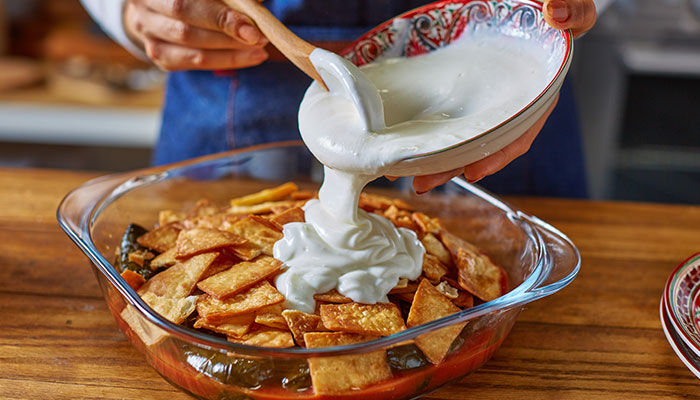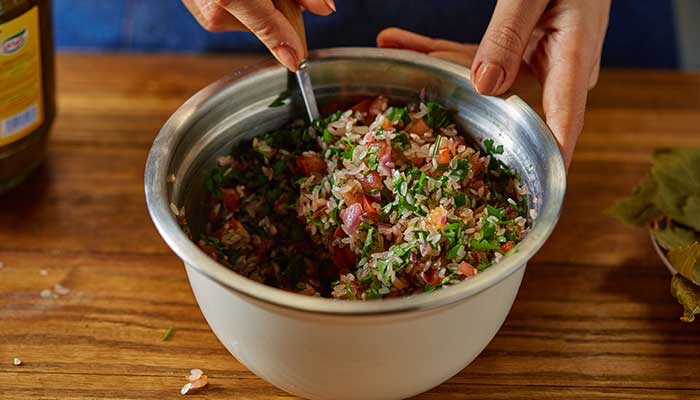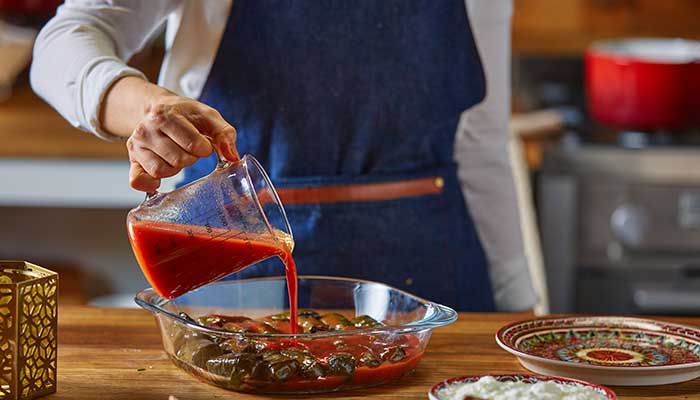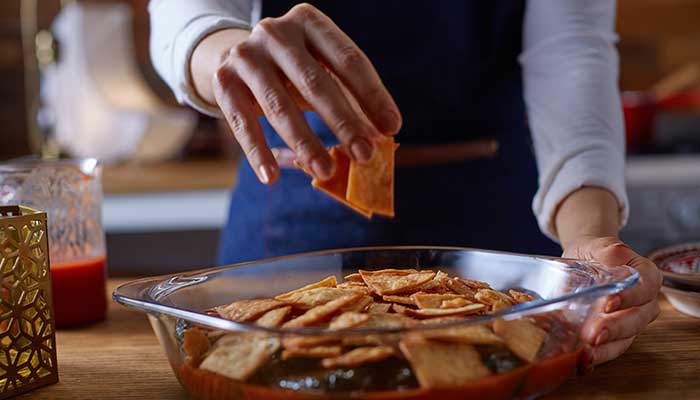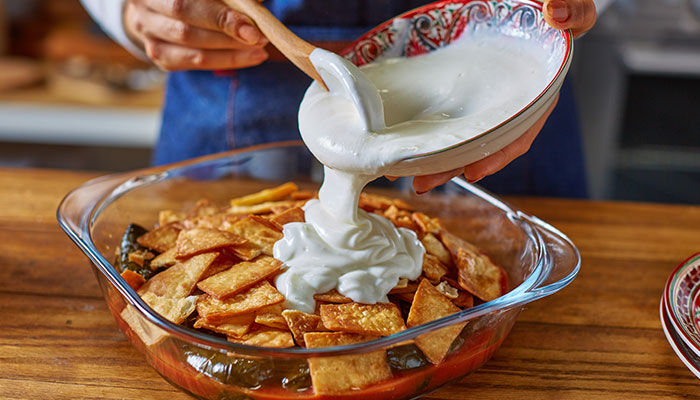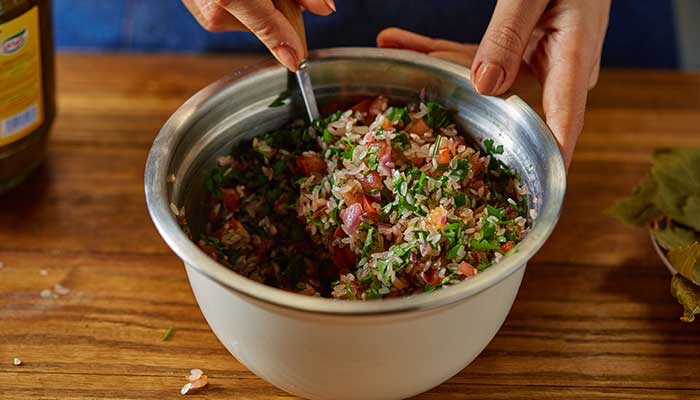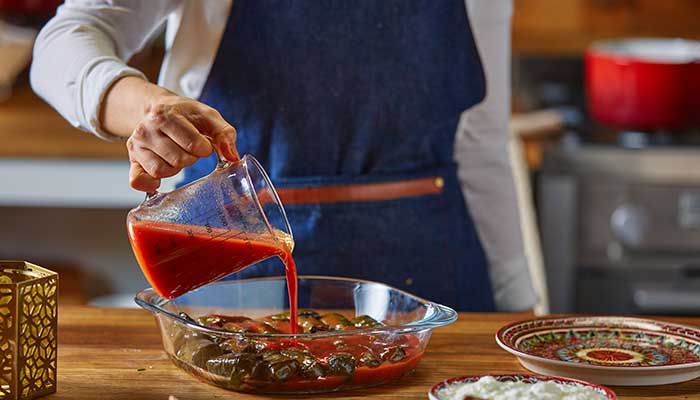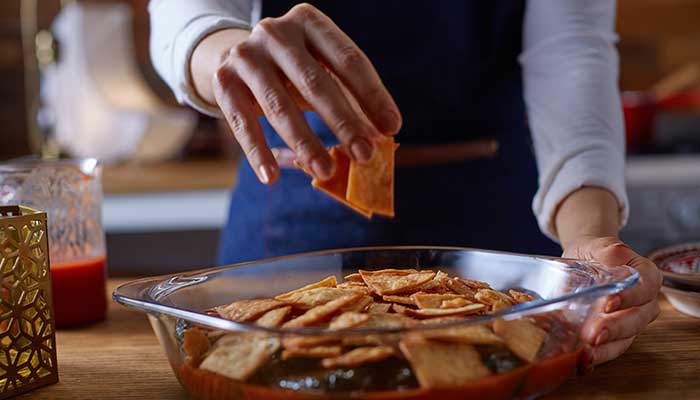 Vine Leaves Fattah
Our vine leaves Fattah is a satisfying feast of a meal in one. In a recipe that showcases two much loved dishes, vine leaves are first stuffed with fluffy, herby, zesty rice before being cooked. After that, the Fattah element comes in thanks to layers of velvety tomato sauce, fried bread and creamy yogurt.
Goody Kitchen
Recipe by: Goody Kitchen
1

In a bowl, combine rice, parsley, coriander, mint, lemon juice, first amount of olive oil, balsamic vinegar and seasoning. Use filling to stuff vine leaves and wrap. Arrange in a medium pan. Secure stuffed vine leaves with a plate and pour hot water, second amount of olive oil, vinegar, molasses and seasoning. Cook on gentle fire for an hour.

2

For tomato sauce: in a pan, heat oil. Sauté onion and 3 cloves garlic till golden. Add half amount coriander, tomatoes, tomato paste, vinegar, lemon salt and pepper. Simmer gently for 5 minutes. Take off heat.

3

Arrange cooked vine leaves in a glass pan and pour tomato sauce over. Place fried bread squares on top and pour yogurt over. In a small pan, heat some oil and sauté remaining garlic and coriander. Drizzle on top. Serve immediately.
%comment%
2 Replies
reply
Thank you, your comment is under review and will be posted as soon as approved
Lunch
Fattah, "main dish", Mediterranean, "Vine Leaves"