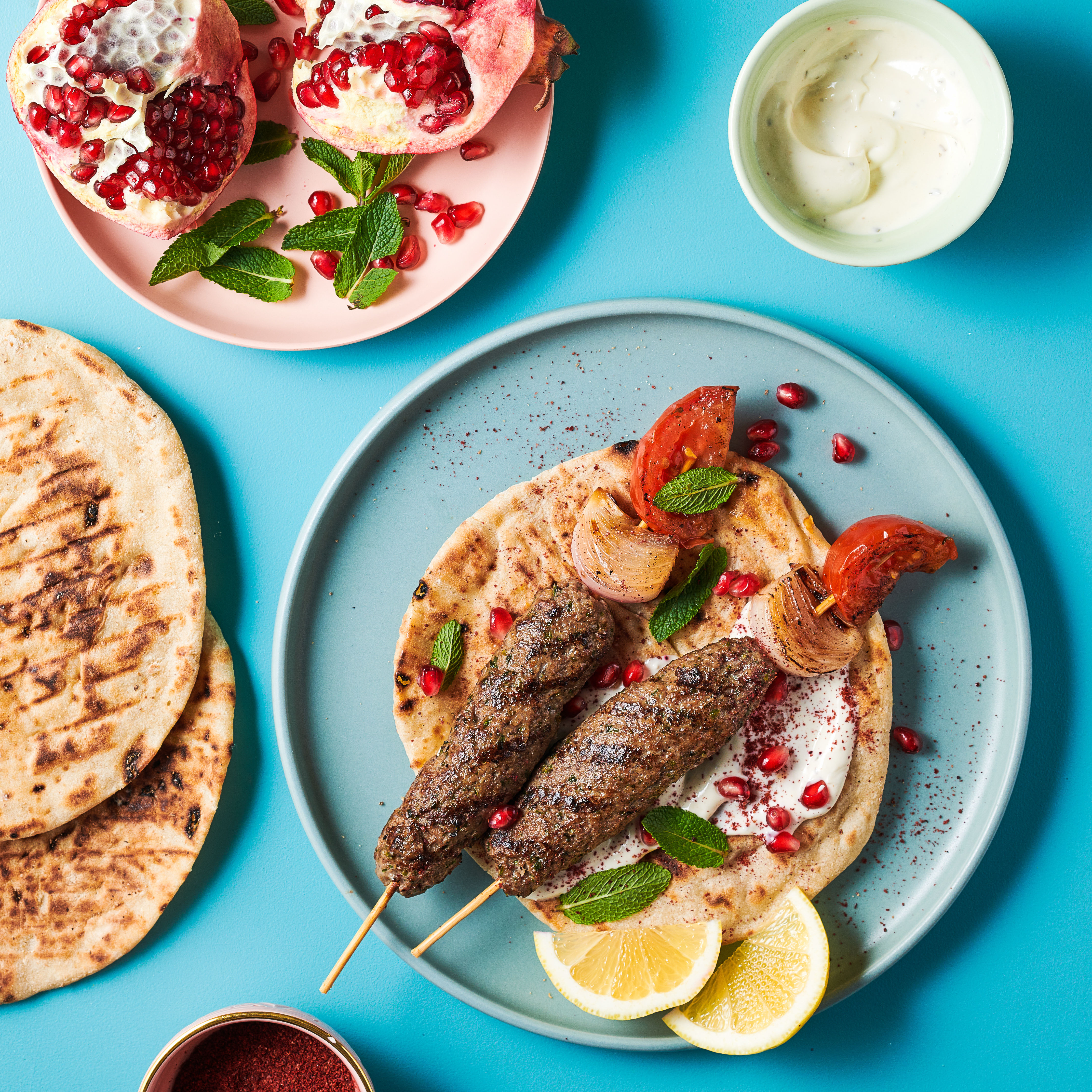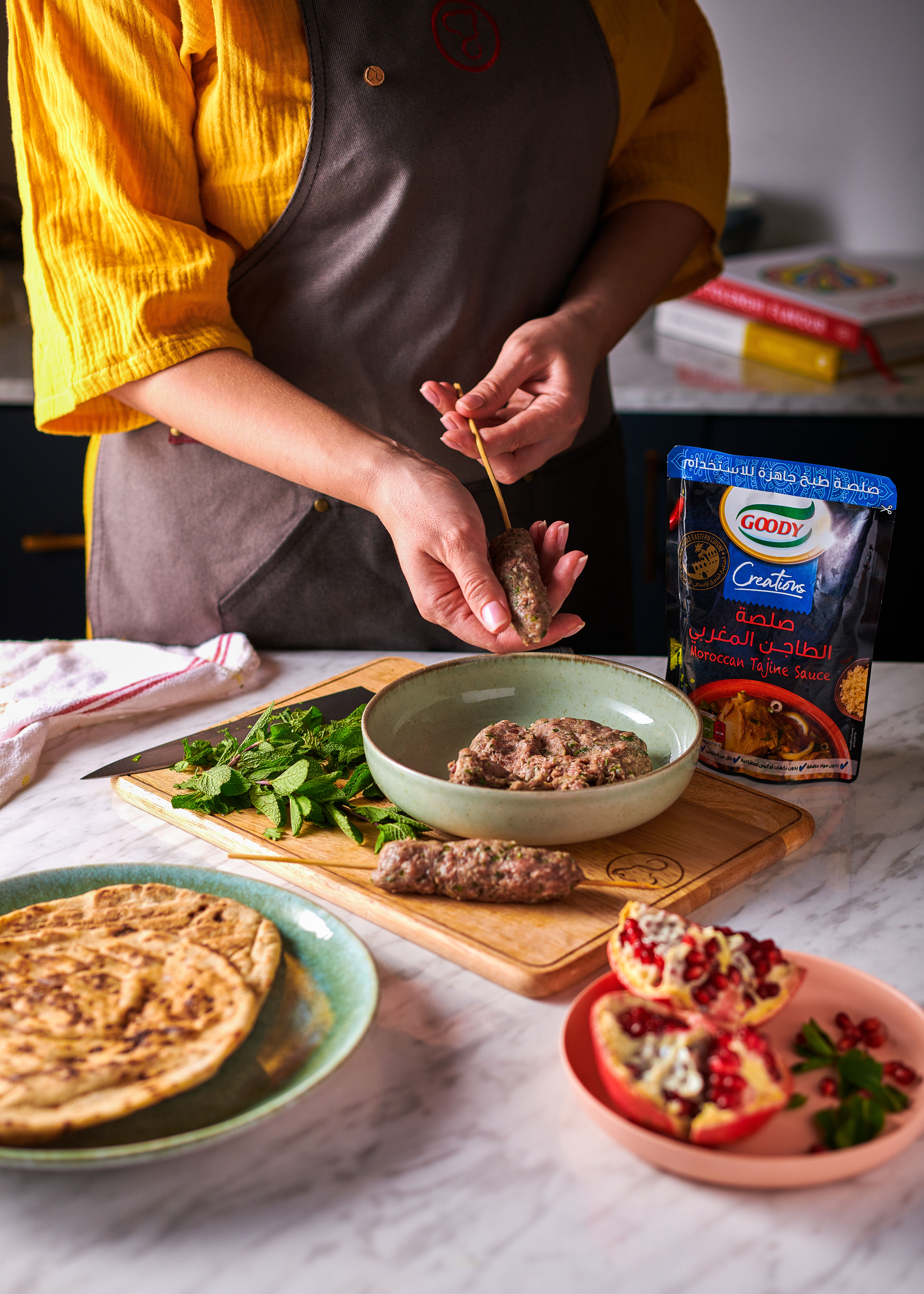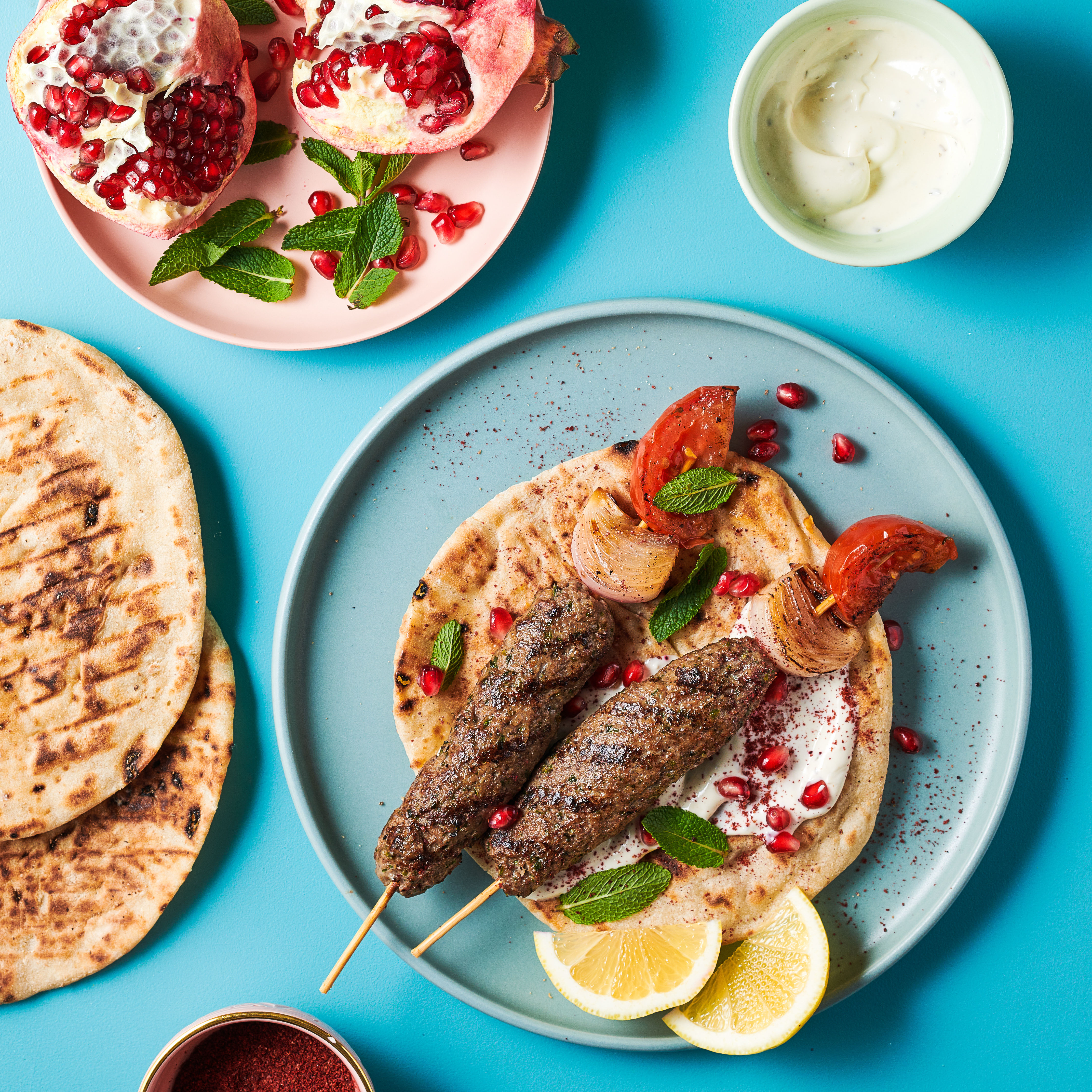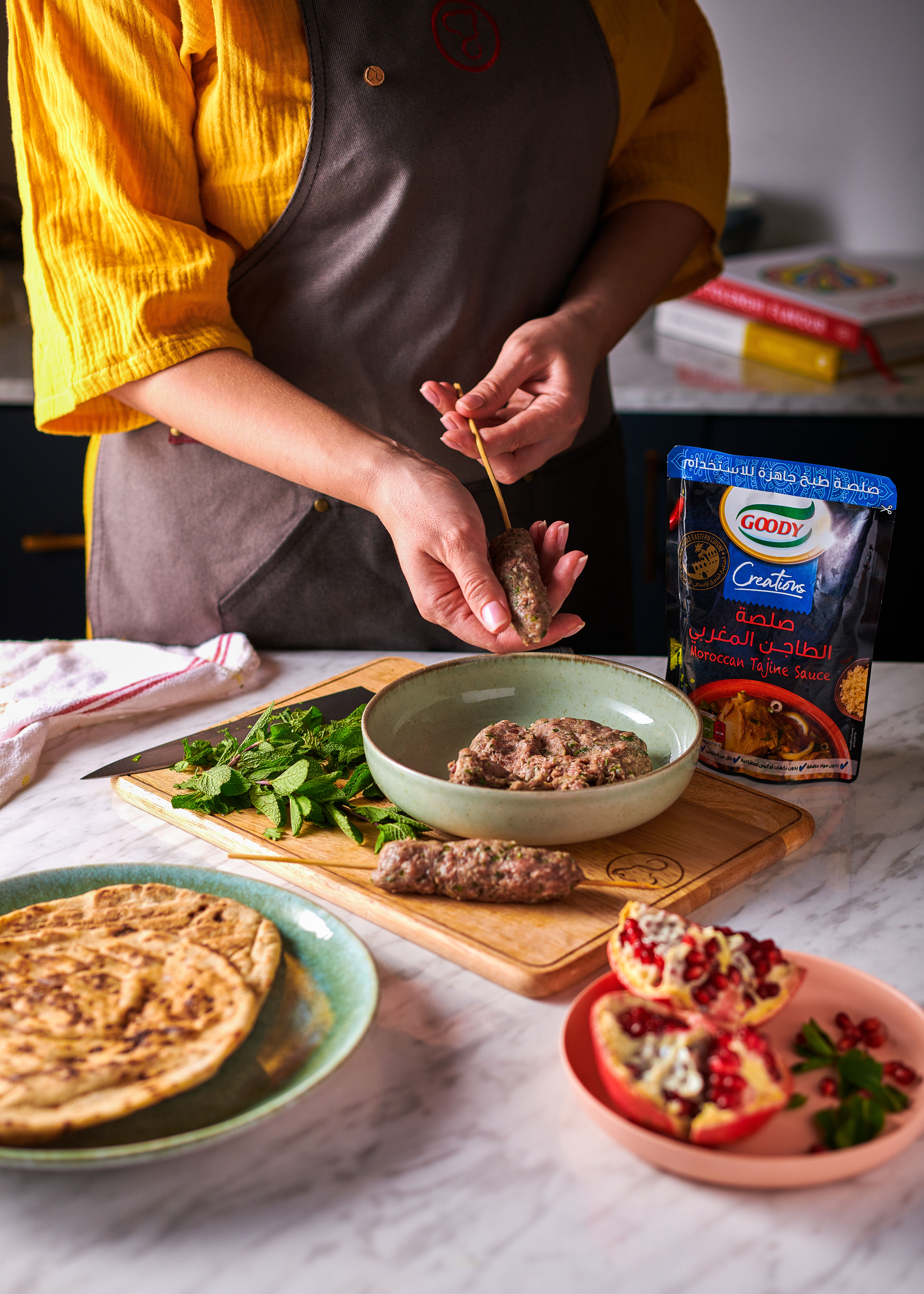 20-minute lamb kofta flatbreads
Put flavor on the table fast with our delicious lamb kofta flatbreads. Goody Lamb Tajine Meal Maker does the hard work for you, adding bags of flavor and eliminating the need to marinade the meat. The result is juicy lamb koftas stuffed inside flatbreads with all your favorite garnishes and toppings.
Goody Kitchen
Recipe by: Goody Kitchen
1

For the kofta, put the lamb mince, tajine meal maker, chopped mint and breadcrumbs in a bowl. Season with salt and pepper then mix really well with your hands until the mixture is well combined. Divide the mixture evenly in to 12 then thread on to metal skewers or soaked wooden skewers, forming in to an oval shape. Top and tail with the tomato and red onion wedges.

2

Heat a large griddle pan over a medium-high heat. Brush with olive oil then cook the kofta for 6-8 minutes, turning occasionally, until cooked to your liking

3

To serve, add dollops of the mint sauce to the grilled flatbreads. Divide 3 koftas among the flatbreads then garnish with the sumac, pomegranate seeds, and the mint leaves. Serve with a pickled hot pepper chili and lemon wedges for squeezing.
%comment%
2 Replies
reply
Thank you, your comment is under review and will be posted as soon as approved
Lunch
Bread, Kebab, Lebanese, moroccan, Tajine