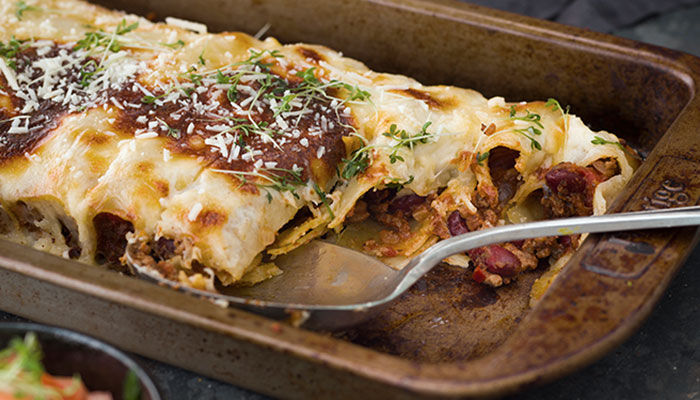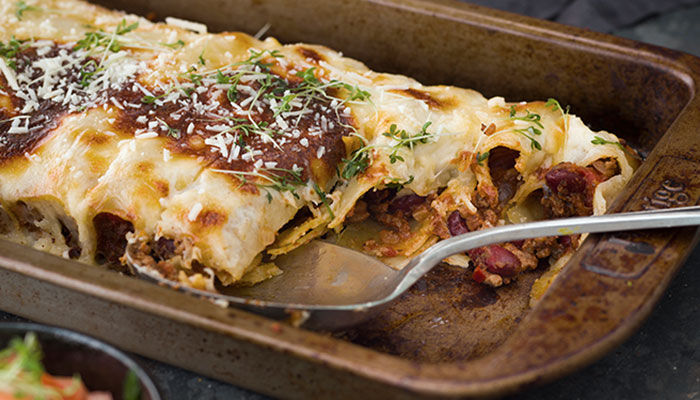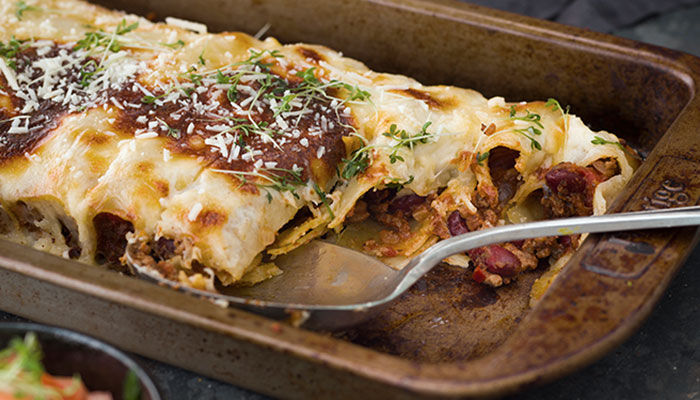 Cannelloni With a Mexican Filling
Both pasta friends and fans of enchiladas alike will love this clever fusion dish. Our recipe for cannelloni with a Mexican filling sees the pasta tubes filled with a Tex-Mex-style mince mix, covered with a rich cheese sauce and baked until bubbling and beautiful. For a real Mexican feast, serve with a bowl of chunky guacamole on the side.
Goody Kitchen
Recipe by: Goody Kitchen
1

In a pan, heat the oil and the onions and garlic. Add the beef and stir until its cooked. Add the fajita mix, kidney beans and tomato sauce. Season with salt and pepper and let it simmer. Turn off the heat and let it cool.

2

Take the cannelloni and stuff it carefully with the bolognaise sauce using a teaspoon.Place the stuffed cannelloni in a baking dish. Pour over the cheese sauce and sprinkle the Parmesan cheese on top.. Place the baking sheet in a preheated oven at 180 degrees for 25 minutes. Remove the sheet when the pasta becomes soft and the top is golden. Serve.
%comment%
2 Replies
reply
Thank you, your comment is under review and will be posted as soon as approved
Dinner
Cannelloni, italian, "main dish", Mexican, Pasta