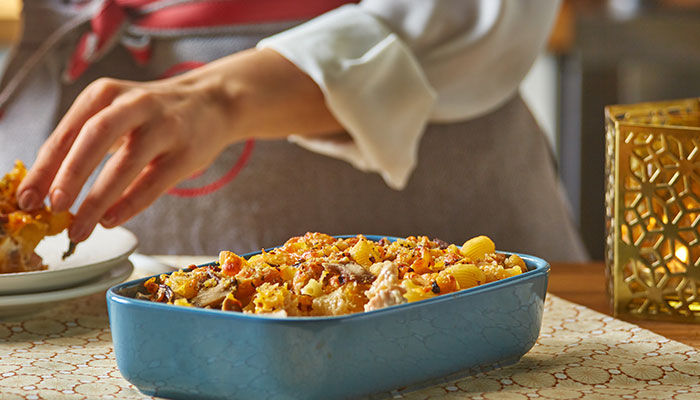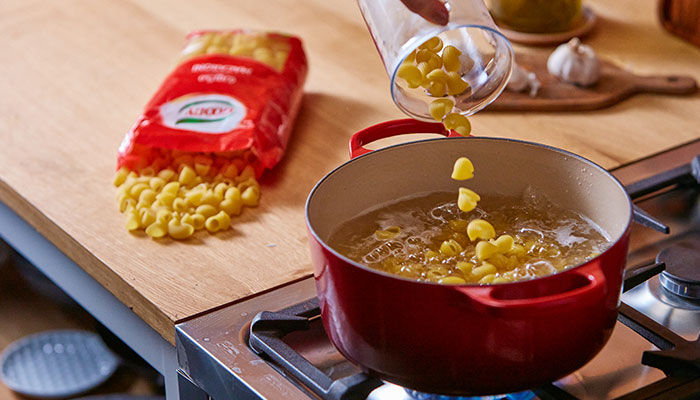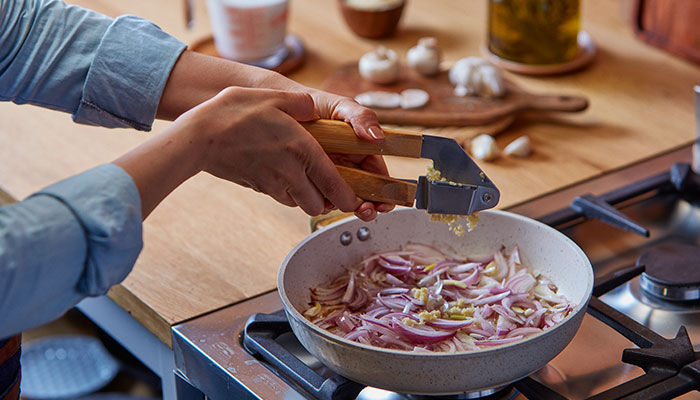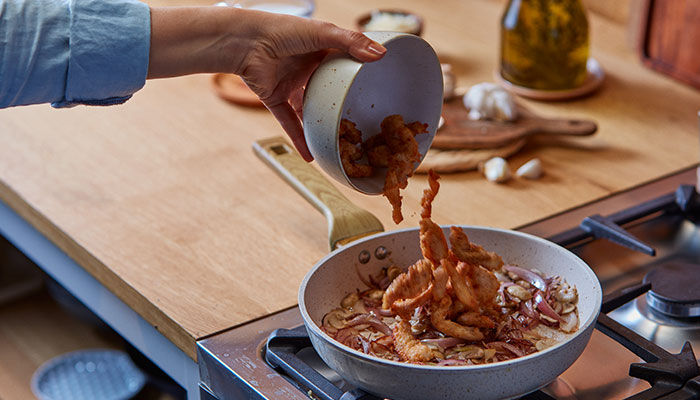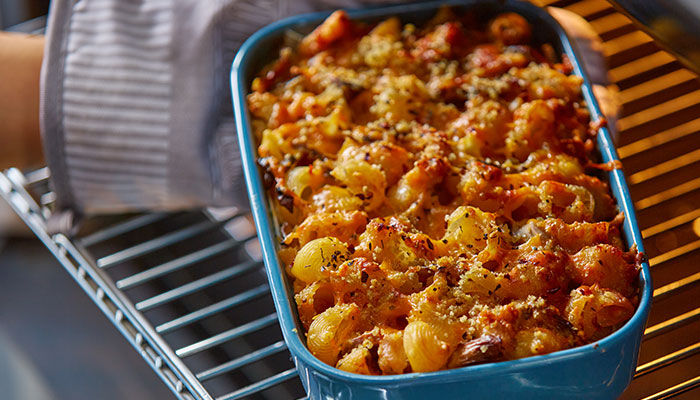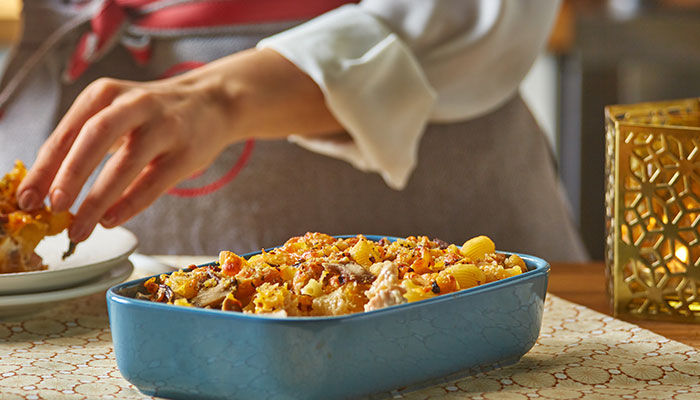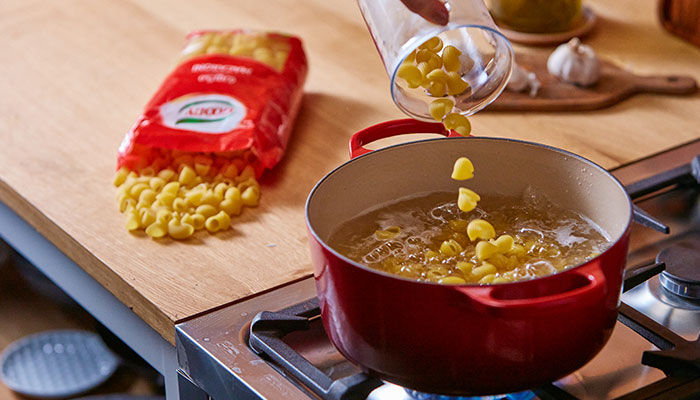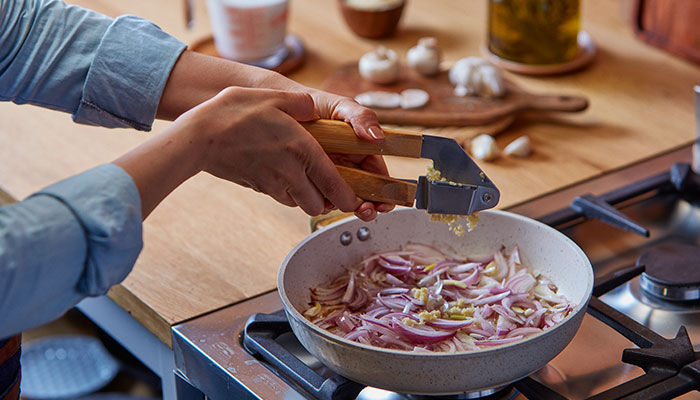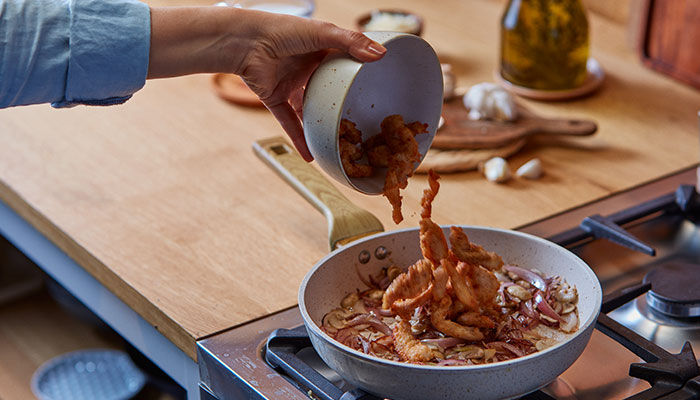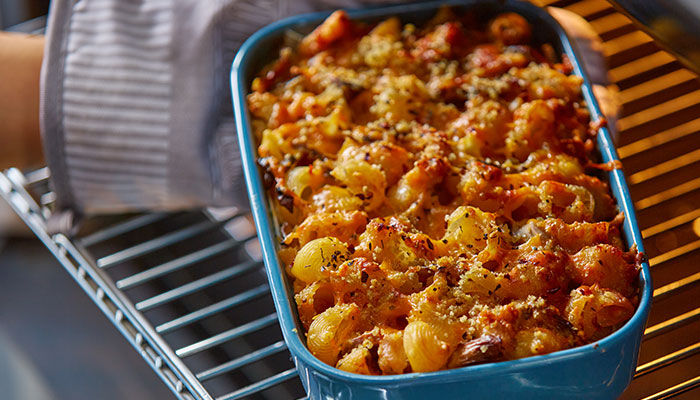 Chicken and Mushroom Pasta
A deluxe pasta dish if there ever was one. There are so many fabulous things about this baked pipe ring, chicken and mushroom recipe: we're talking crispy fried chicken strips, a mushroom-rich, parmesan-heavy cream sauce, tender pasta and crispy, crunchy breadcrumb topping. Follow our step-by-step guide and this dish will never disappoint.
Goody Kitchen
Recipe by: Goody Kitchen
1

Bring a pot of water to boil and cook the pasta according to the package instructions. Drain and set aside.

2

Marinate the chicken strips with garlic, flour, sea salt and freshly ground pepper.

3

Heat oil in a wok and fry the chicken strips in batches. Drain and set aside. In the remaining oil, fry the onion until it becomes translucent. Add the sliced mushrooms and fry for a minute. Add the chicken, cream and parmesan cheese; season well with sea salt and freshly ground pepper. Simmer for a couple of minutes before adding the pasta

4

Put the mixture and pour it into a baking dish. Top with cheddar cheese followed by the breadcrumbs. Bake for about 20 minutes or until browned and crispy. Garnish with parsley and serve with garlic bread.
%comment%
2 Replies
reply
Thank you, your comment is under review and will be posted as soon as approved
Dinner
Italian, "main dish", Pasta, pipe, "pipe rings", ring