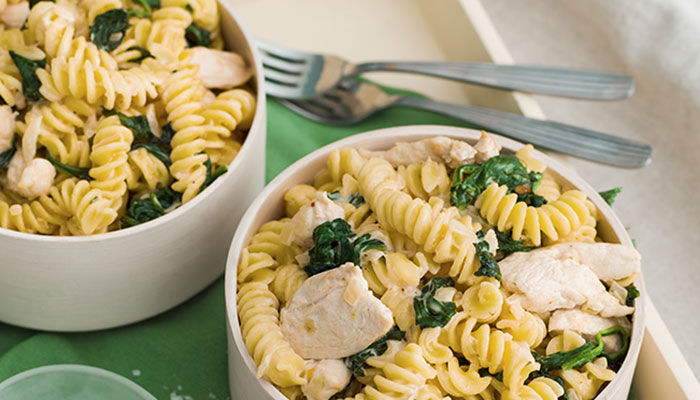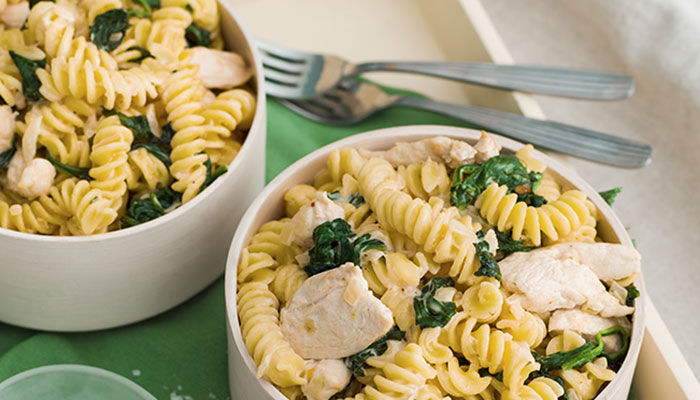 Chicken and Spinach Fusilli in Cream Sauce
This is one of those meals that's destined to become a family favourite. Goody Alfredo Pasta Sauce is the ideal shortcut ingredient in this chicken and spinach fusilli in cream sauce recipe, ensuring that the dish hardly takes any time or effort to put together but still tastes fantastic.
Goody Kitchen
Recipe by: Goody Kitchen
1

Cook the fusilli pasta as per the instructions on the packet.

2

Heat the oil in the pan, and then sauté the onions until they become translucent. Add the chicken strips. When cooked, add the spinach then add the pasta sauce and stir together. Add the fusilli pasta, salt and pepper to taste and Serve with lemon wedges and Parmesan cheese.
%comment%
2 Replies
reply
Thank you, your comment is under review and will be posted as soon as approved
Lunch
Alfredo, Fusilli, Italian, "main dish", Pasta