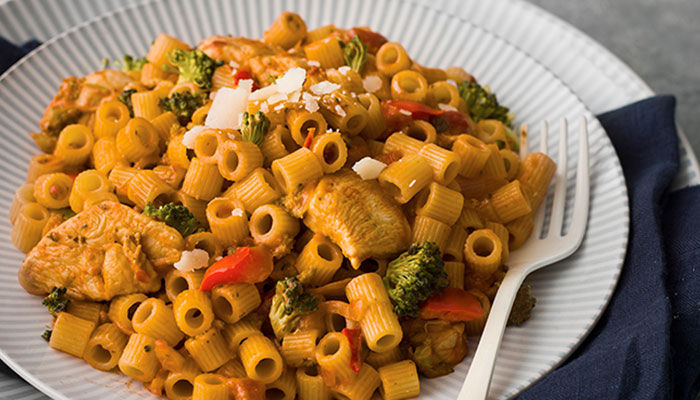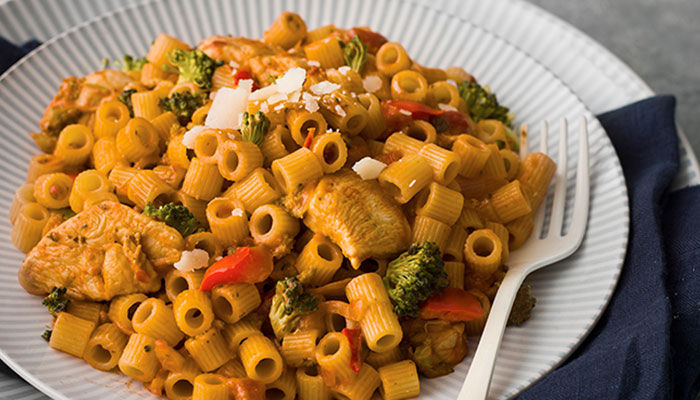 Chicken With Broccoli Pasta
This child-friendly meal is ever-so speedy and really very easy to put together. Adding a little cream to the sauce right at the end of the cooking time gives the dish a pleasingly luxurious edge and a scattering of parmesan will secure its position as a true family favourite.
Goody Kitchen
Recipe by: Goody Kitchen
1

Cook the pasta as per the instructions on the packet.

2

Heat the oil in a pan and fry the onion until they become soft.Add the chicken, red pepper and broccoli. Add the tomato sauce and the cream.Season with salt and pepper and mix together.Add the pasta and mix together.Serve with a little Parmesan cheese and chili flakes if desired.
%comment%
2 Replies
reply
Thank you, your comment is under review and will be posted as soon as approved
Lunch
American, Ditalini, Italian, "main dish", Napolitana, Pasta, Rigats