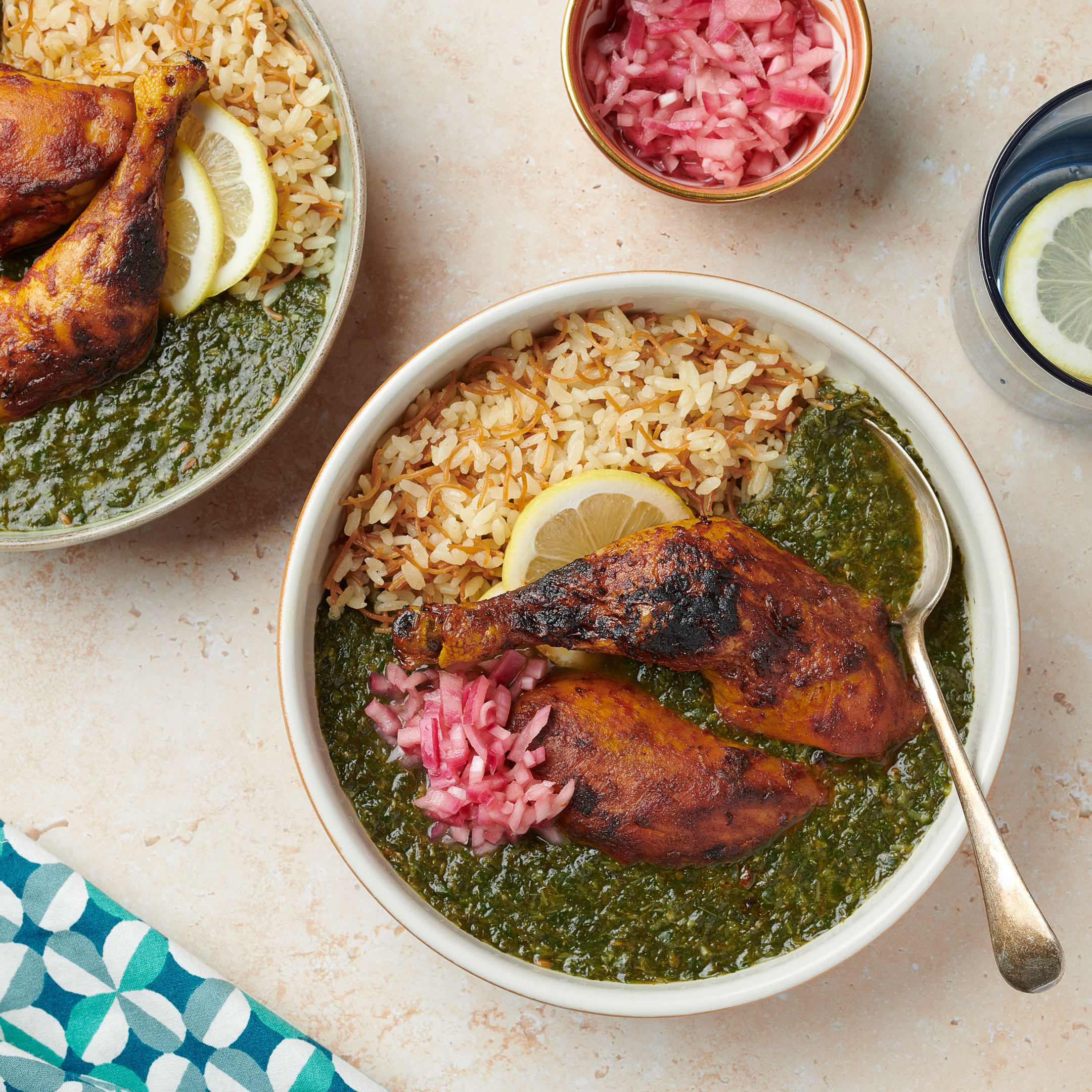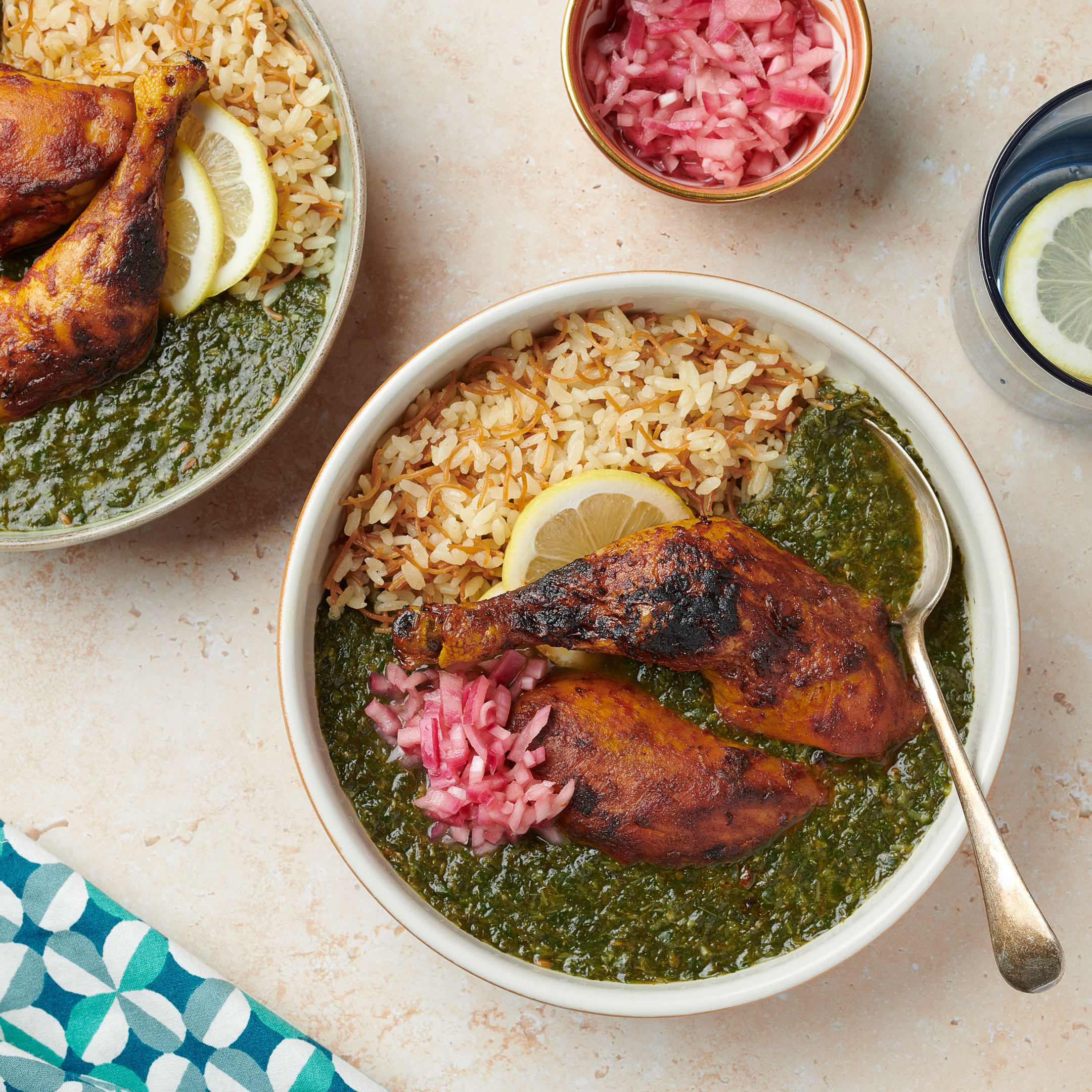 Crispy chicken with molokhia and pickled onion
We've tasted lots of molokhia in our time – but this might be our favourite version yet. The stew itself is gluey, savoury and delicious, while the chicken is made crispy thanks to its sweet-spicy marinade and spell in the oven. Quick-pickled onion make the dish a bright delight.
Goody Kitchen
Recipe by: Goody Kitchen
1

Start with the pickled onion. Whisk the vinegar, sugar and salt in a bowl with 1 cup water. Put the onion in a bowl and pour over the vinegar mixture. Leave at room temperature until you're ready to serve.

2

Put the garlic, ginger, onion, carrot and spices in a large saucepan. Add the chicken pieces and top up with fresh cold water until just covered. Set over a high heat, bring to the boil then reduce to a simmer. Skim the surface to remove any impurities and cook the chicken for 10-12 minutes, or until just cooked. Transfer the chicken to a large roasting tray, then strain the broth and save for the molokhia (discard the vegetables and spices).

3

Preheat the oven to 180C. Coat the chicken all over in the tajine mixture and leave to marinate briefly.

4

Meanwhile, return the broth to the heat and add the molokhia. Cook for 20-25 minutes, or until the molokhia thickens to your desired consistency. Skim the surface as needed.

5

Set a saucepan over a medium heat with the sunflower oil or ghee. Fry the garlic until fragrant, then mix in to the cooked molokhia. Season with salt and pepper.

6

While the molokhia cooks, make the rice. Rinse the basmati in cold running water until the water runs clean. Set a saucepan with the ghee over a medium heat. Cook the vermicelli for 2-3 minutes until it turns golden brown. Add the rice, 300ml water and a pinch of salt. Bring to the boil then reduce the heat to a simmer. Cover with a lid and leave to simmer on a low heat for 10 minutes, or until the water is absorbed. Fluff up with a fork.

7

Put the chicken in the oven and roast for 5-6 minutes, until the skin is crispy and browned. Serve the molokhia in bowls with the chicken, vermicelli rice and lots of lemon juice. Scatter with the pickled onions and coriander leaves to garnish.
%comment%
2 Replies
reply
Thank you, your comment is under review and will be posted as soon as approved
Lunch
Chicken, lunch, Tajine, Vermicelli