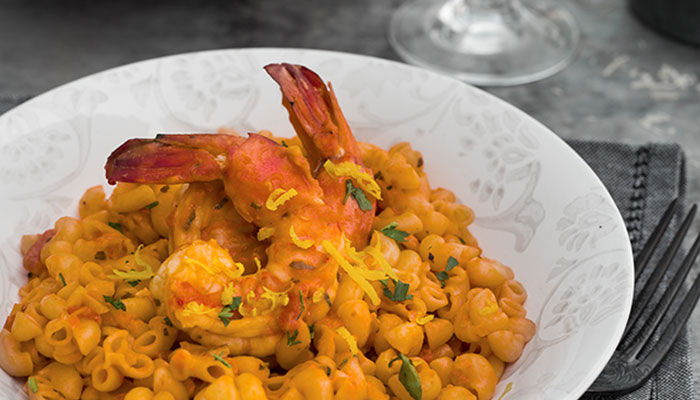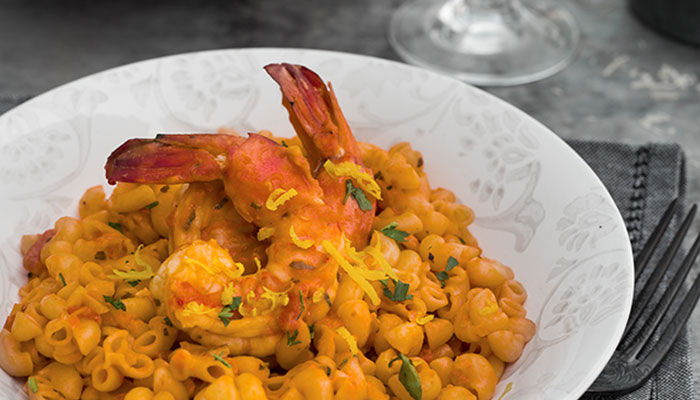 Elbow Pasta With Prawns in Tomato Cream Sauce
This pasta dishes brings the flavours of the Mediterranean to the table in no time at all. Here Goody Napoletana Pasta Sauce and cream combine to create a silky mix that tastes wonderful with sautéed shrimps and king prawns. Garnish this elbow pasta with prawns in tomato cream sauce with lemon zest and parsley for a fitting final flourish.
Goody Kitchen
Recipe by: Goody Kitchen
1

In a large pan, cook the pasta as per instructions on the packet.

2

In a frying pan, heat the oil and sauté the onions and garlic until they become soft.

3

Add the shrimps and the king prawns.

4

Mix in the tomato pasta sauce and the double cream.

5

Drain the pasta and add to the sauce in the pan. Stir together.

6

Add salt, pepper and lemon juice to taste.
%comment%
2 Replies
reply
Thank you, your comment is under review and will be posted as soon as approved
Dinner
Elbow, Italian, "main dish", Napoletana, Pasta